Betting on sports has always been a popular entertainment method. For some, it has become somewhat of a professional occupation even. Predicting the results of sports events and wagering on the outcomes date back to ancient times. In the Roman Empire, for instance, chariot and mounted horse races were considered rather important events and the ancients are said to have staked on the winners.
Today, things haven't changed much. More importantly, with the advent of the world wide web and technologies, backing your favorites by placing a bet has become easier than ever. In the last two decades, a tremendous number of web-based sports betting providers have emerged. This allows for greater diversity as far as sports events, betting markets and competitive odds are concerned. Not to mention, most online bookmakers greet newly-registered punters with generous promotional offers and bonuses. The latter enable sports fans to try out their luck free of charge, get used to the betting websites' interface and in many cases, to collect handsome returns.
Find the best bookmakers here
Yet another advantage of online sports betting is the convenience it offers. There's no need to look for a land-based betting shop to place your wager at. You can conveniently do so directly from your desktop computer and in many cases, on the go via your mobile device. This results in even greater flexibility – you can keep track of the odds and the markets while waiting in a queue or traveling.
The advantages of online sports betting do not end here – web-based bookmakers offer a number of practical features to further increase their entertainment value and boost punters' chances of winning. Nowadays, you can watch prestigious events in real-time thanks to the Live Stream feature. In-play betting allows for wagers to be placed on events in progress, which is not the case with brick-and-mortar bookmakers.
In addition, online betting providers accept a myriad of convenient and quick payment options, so you'd hardly experience any difficulties in finding one that suits you and your needs. Security is not an issue, too. Many people are skeptical when it comes to online transfers. There's always a certain degree of fear that an ill-intentioned hacker will attempt to steal your identity or money. However, reputable and legitimate web bookmakers are continually working to provide a secure betting environment for their registered customers.
You will find more extensive information on various payment methods below.
Deposit Methods
What's important to take into consideration is the fact deposit methods may vary from country to country. It all depends on your place of residence. Some payment options are more suitable for punters from Canada, while Danish bettors, for example, may find other methods more convenient. The same, of course, applies to transfer fees – they, too, vary from one country to another, but also depend on the payment method, you've chosen.
It matters, not what option you go for. You'd be required to first register with an account at the bookmaker's website. There's no need to worry – signing up is rather quick and simplified in most cases. In the process of registration, you'd be asked to choose a banking method.
Credit and Debit Cards
Credit and debit cards fall within the category of the most widely-used methods of depositing funds into your betting account. The process is simple and virtually every web-based bookmaker accepts credit/debit cards as a payment option. Usually, card transactions are processed within seconds. As funds are transferred to your betting account almost immediately, you'd be able to place your bet right away – this is especially handy when you bet on games on the In-Play markets, where time is essential.
Depositing via credit/debit cards is a matter of arranging a transfer from your own bank account to that of the bookmaker you bet at. Make sure you enter your relevant banking details such as name, card's number and then specify what sum you wish to deposit. In some cases, punters are asked to enter a reference number for the transaction. As soon as the transaction is complete, the money will be transferred into your betting account for you to bet with.
The most widespread credit/debit cards are Visa, Maestro, and Mastercard. Visa is especially popular among punters as it is available in a great number of countries. Visa products stand out with efficiency, transparency and safety. The company offers several options – you can either use a regular credit or debit card or opt for the prepaid version. The latter functions as a voucher, so you are expected to load a given amount of money into the card and once you've spent them all, you're done. This, alone, can reduce the risk of overspending. Typically, prepaid Visa cards can be funded multiple times. However, one of the greatest advantages Visa has to offer is the fact that the company's products are accepted by most web bookmakers and can be used for both deposits and withdrawals.
Another popular card option is the Maestro card. This also is a reliable brand. The card is accepted by a great number of online betting providers, but that's not the only advantage Maestro has to offer. What's so great about Maestro cards is that there is no pre-set limit on your spendings – you're allowed to spend only the amount of money, available in your account. Maestro cards can be connected to your bank account at a given financial institution. Your other option is using a rechargeable Maestro, linked to a prepaid account. The latter minimizes the risks of overspending, much like its prepaid Visa counterpart. As Maestro debit cards are provided by MasterCard, they can be used everywhere where the latter is accepted. But Maestro's greatest advantage is the security and convenience it offers.
Visa's rival, MasterCard, is yet another secure and convenient option for those of you, who wish to deposit via credit/debit cards. Transactions with MasterCard are exceptionally quick and convenient. If you want to deposit via a debit card, you can opt for a Maestro card. Punters can also purchase credit cards or try out MasterCard's prepaid gift card. Either way, you won't experience any difficulties while making your deposit. Please note, some online bookmakers don't allow punters to withdraw winnings via MasterCard, so that may prove to be an issue.
Neteller
Depositing via e-wallets, like those provided by Neteller, is yet another option for those of you, who demand security, efficiency, and convenience. Transactions with Neteller are fast as they literally take minutes to complete. The payment processor works with about 25 different currencies and is available in the astonishing number of over 200 countries.
To use this e-wallet, you're required to open an account first by visiting the company's official website. The registration process is very quick and easy to complete. Punters, who opt for Neteller will be asked to complete a registration form and enter their personal and financial details, including name, email address, telephone number and so on. In addition, you are required to select the currency in which you wish your transactions to be made. As many currencies are available, chances are you will find the one which suit you best. Be very careful when selecting your Neteller account's currency – you're not allowed to change it.
When you have completed your registration, you will be sent an email, containing your Neteller ID and password. Use them to verify your Neteller registration. In the process, you can connect your Neteller account to your credit/debit card or bank account, which further adds to your convenience.
Once done with that, you can sign into your bookmaker's account and visit the banking section, where you need to select Neteller as your payment method. To deposit money, you simply have to specify the sum and enter your Neteller ID. Withdrawals are processed in the same manner. Another advantage of using Neteller is that the payment processor charges reasonable fees for transactions. Deposit fees reach up to 7% of the deposited sum.
Skrill
Skrill is probably Neteller's biggest rival on the market. Much like Neteller, Skrill functions as an e-wallet and allows for funds to be transferred in a quick and convenient manner. Withdrawals and deposits take minutes to be completed. Skrill is available in over 200 countries and accepts about 40 different currencies. Registering with an account is a requirement. Head to Skrill's homepage where you will find the registration form you need to complete. You'd be able to choose between a customer or a business account. Again, you'll be requested to provide your personal and financial details, such as name, email and street address, phone number, bank account number and etc.
Similarly to Neteller, they will send you an email for account verification purposes. You can connect your Skrill account to your credit/debit card or bank account. Typically, a small sum is deducted from customers' balance in the process of verification. To fund your sports betting account, you simply need to select Skrill from the available payment methods. You can use the e-wallet to make deposits or withdraw your winnings. Deposits via Skrill are processed almost instantaneously, which is not the case with withdrawals. The latter usually require several business days to complete. As far as security is concerned, you can rest assured this method is safe as no personal or banking information of customers is revealed to third parties.
PayPal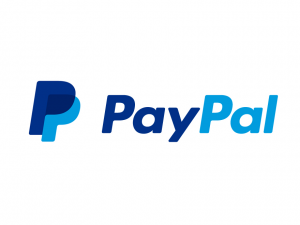 PayPal is yet another quick and reliable method bettors may opt for. Similarly to the aforementioned methods, PayPal requires signing up with an account. Once you've filled out the form, specifying your personal and financial details, you need to verify the newly-created account and then fund it. Registering with a PayPal account is free of charge and doesn't take much time.
However, you must provide your credit/debit card's number to connect the card to your PayPal account. In the process of verification, a small sum will be deducted from the card's balance to be transferred to your PayPal account. To complete the account's verification, you're required to go to the bank, which has issued your debit/credit card. There you will be given a unique four-digit code. Those of you, who use online banking will be able to see the said code on their online banking page. Typically, the code is displayed there in a couple of days.
Once you've completed the registration and verification, the PayPal account is ready for usage. In order to make online purchases or place your bets at web-based bookmakers, you must first load money into your PayPal by transferring funds from your card. Click on the button that says "Top Up Account" and specify the sum you wish to transfer from the card to the account.
Then, you can proceed to place your bets by selecting PayPal from the banking menu and entering the sum you wish to transfer into your betting account. Withdrawals with PayPal are also possible but may take several days to be completed.
Click2Pay
Click2Pay is a payment processor which is quickly gaining popularity. The majority of online bookmakers list it as a deposit option. Funding your sports betting account via Click2Pay is rather quick and simple. The only things required to process a deposit with Click2Pay are a credit/debit card and a valid email address.
Naturally, to use this payment processor you must sign up first. Visit Click2Pay's official website and fill out the registration form but make sure all personal and financial details you provide are accurate – otherwise, your account may be terminated. Again, you must link the account to your card. In the process, the sum of $5 will be reserved on your card to ensure the card number you've typed in is valid. However, this doesn't mean the company will charge you for registration. Then, you will receive a notification your account has been set up. A unique Personal Account Number (PAN) will be given to you. Don't forget to write it down somewhere or memorize it well.
Shortly, you will receive a phone call from the company to complete the account's verification. Verification is of great importance here as otherwise the sums you'd be able to transact will be rather limited. Funding your sports betting account via Click2Pay is quite easy – just select this method from the list of payment options available and type in your Click2Pay username and the PAN number you were given. Then enter the sum you wish to deposit. What's so great about Click2Pay is that there is no need to waste time funding your e-wallet account. The money you deposit is transferred directly from the credit/debit card you've linked to your Click2Pay account.
Unfortunately, at the present moment, most web-based bookmakers don't allow withdrawals via this e-wallet to be processed. It would be best if you first ensure the bookmaker you wish to bet at, accepts both deposits and withdrawals with this method. If not, you better consider some other option. Another thing to take into consideration – punters from certain countries are not allowed to register with Click2Pay because online betting may be illegal in their place of residence.
InstaDebit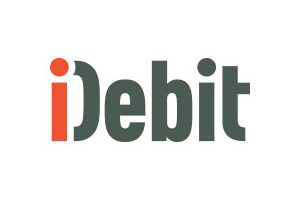 Those of you who wish to bet online can always choose InstaDebit as their method of deposit. InstaDebit, also known as iDebit, is an e-wallet which enjoys great popularity at the present moment. Its success is completely justified as this method is secure, easy-to-use and exceptionally convenient. It's available in over 20 countries and works with a great number of currencies. Funds are transferred from your online banking account to your InstaDebit account – there is absolutely no need to use credit/debit cards in the process.
As you have probably guessed already, registering with an account is a requirement. No pre-registration is necessary, however. Customers are given the opportunity to test this e-wallet before they decide to create their accounts. To test the service, you have to sign in as a guest and process a payment. If you don't like how this payment method works, you can always opt for another one. Those of you who want to test InstaDebit and check out as guests should fill in the same username and password as those they use for their online banking accounts.
To register, purchasers are required to enter valid personal and financial information. This includes their names, street and email addresses, birth dates as well as the last four digits of their social security numbers. Your InstaDebit account is ready to use as soon as you've completed your registration. This convenience can be attributed to the fact no account activation is necessary. Account verification is required only when customers want to increase their deposit limits.
PaySafeCard
PaySafeCard is a prepaid banking solution, suitable for punters who demand safe online transactions. It offers convenience, flexibility and above all, security. This can be explained with the fact, PaySafeCards function like prepaid vouchers. There is absolutely no need to disclose any personal or financial information; registration is not necessary, either. Yet another advantage of using PaySafeCard is that transactions are very easy to process.
This is what you need to do. Visit a sales outlet or go to PaySafeCard's official website to purchase your prepaid voucher. You can choose between vouchers with several denominations – £10, £25, £50, £75 or £100. The voucher resembles a receipt and contains a 16-digit PIN. If you wish to process more substantial payments, you can combine the PINs of several prepaid vouchers. The maximum number of PINs you're allowed to combine reaches up to ten.
You must log into your sports betting accounts and go to the banking menu, where you need to select PaySafeCard from the payment methods. Then, specify the sum you wish to transfer to your account. You should use the same email address and name for your PaySafeCard and sports betting registration. When you've specified the amount you wish to deposit, enter your unique PIN code and you're done. The money will be instantly processed to your bookmaker's account so that you can place your bets right away. In most cases, no additional fees will be imposed on transactions via PaySafeCard.
Don't forget, PaySafeCard can be used only as a means of depositing funds into your account. At the present moment withdrawing your winnings with this method is not possible. You can opt for a regular bank wire transfer to cash out your profits.
Bank Wire Transfer
Without any doubt, this is one of the most popular methods to fund your account at an online bookmaker. Bank wire transfers usually take only minutes to complete and are rather secure. You're required to have a bank account for the purpose. To wire money to a web-based bookmaker, you need to submit instructions to your bank, either in person or online, provided that you have an online banking account.
This means you're required to give some information about the recipient of the sum. Typically, the bank will demand you to provide the person's bank account number and their name. The name of the bank the money is sent to also needs to be specified. In many cases visiting the bank in person is not necessary, as most banking institutions offer online banking – you can fill out the form from your desktop computer.
Just make sure your own bank account is funded with sufficient funds, besides those, you intend to wire to the bookmaker. Banks typically charge customers who wire money with fees, but these differ from one bank to another. Whether the transaction is international or not also plays a significant role.
Security
Many sports fans are enthusiastic about placing their bets online but are reluctant to do so due to security concerns. However, usually, such concerns are completely groundless as both online bookmakers and payment processors continually work to bring the risks of frauds, misappropriations, and identity thefts to the absolute minimum.
Most payment processors and banks employ a number of techniques to protect their customers. When punters are using e-wallets like Skrill and Neteller for example, their personal and banking details are never revealed to any third parties. One simply needs to enter their username (or email address) and password to initiate a transaction. As you've already noticed, in most cases (save for cards and bank wire transfers) there is no need to provide your card's or bank account's number.
Ill-intentioned persons are unable to see your personal details as these are heavily encrypted. All payment processors employ special SSL encryptions to make customers' data unreadable even if someone attempts to intercept it. In the case of PaySafeCard especially, there is absolutely no need to provide any information but the voucher's 16-digit PIN – a fact which easily ranks this method as the safest one.
However, banks and payment processor companies are not the only ones who employ anti-fraud techniques to protect their customers. This is a common practice among web-based bookmakers, as well. Most established betting operators also employ SSL or 128-bit encryptions to conceal registered punters' personal information and transaction details. Many bookmakers use the same security techniques financial institutions do.
Don't forget you also bear some responsibility – you should never disclose your sports betting account's password to anyone. In addition, make sure you register with an online bookmaker which is known for transparency and fairness. Reliable betting providers typically display their license numbers and the names of the institutions which regulate them, at the bottom of their front page for everyone to see.
(Visited 779 times, 1 visits today)