Golf is the most popular club-and-ball sport in the world, one that has been around for centuries. The sport is a favorite of millions of spectators and punters around the world but is especially popular in countries like the United States, Canada, Australia, France, the United Kingdom, Scotland, and Ireland. In fact, it was in Scotland where golf first emerged in the 15th century. The first major golf championship was also held there back in the mid 19th century.
Golf may not be as popular as football is among Brits but is still preferred by many punters from the Island. There was a resurgence of interest in the sport after Tiger Woods, who is now considered a golf legend, emerged on the scene. This increase in interest caused many online sportsbooks to add a variety of golf markets on their websites as a means to attract more action on behalf of bettors.
In fact, a growing number of punters prefer to place their bets online since golf betting sites have numerous perks to offer, including live betting markets, better odds, and comprehensive coverage of the biggest golf competitions in the world, such as the Open Championship, the US Open, the US Masters, and the Ryder Cup. There is a variety of bets to place on this sport but if you want them to pay off, you need to arrive at a good understanding of the sport itself and how the different wager types work. In this article, we will examine the options golf bettors have, placing stress on how betting on golf works in online sportsbooks and what types of golf-related bets you can find there.
Featured Golf Betting Sites
Features of Golf Betting Sites
The revival of golf saw many online sportsbooks competing for punters' action by adding a number of markets for this sport to meet the increase in demand. One way to attract more golf bettors to one's online sportsbook is by providing them with competitive odds. Those of you who are accustomed to placing bets with land-based bookies will immediately notice the odds offered by golf betting sites are far more competitive – very important, especially if one insists on generating higher long-term profits.
Wide Variety of Events
Many golf fans would prefer to stake their money online since they are provided with a broader range of tournaments and events to select from. Established online bookmakers cover all of the prestigious majors in this sport, like the Masters, the PGA Championship, the US Open, and the Champions Tour as well as smaller and lesser-known tour events like the Zurich Classic and the Volvo China Open.
Live Betting and Live Streams
But the diversity of betting options is not the only thing to attract droves of golf fans to web-based sportsbooks. One feature of golf betting sites that enjoys tremendous popularity at the moment is live betting on golf events that have already started. This enables punters who have a sudden change of heart to place another bet that is more likely to win since they can see everything that is happening on the golf course.
This may sound funny but if you are a golf fan, you are not even required to have a TV set at home to watch the sport and back your favorite golfer. Gone are the days when bettors gathered at their local land-based bookie to watch sports events they have invested money into on television.
Golf betting sites take the action from the top golf courses in the world straight to punters' living rooms thanks to their live streaming services. Punters can easily gain access to this useful feature by registering a real-money account and making a small deposit. Many of the biggest online sportsbooks that accept bets on golf would also offer both video and audio streams. Often, there is the option of listening or watching podcasts directly at the bookmaker's website. Such podcasts are usually available before the start at major competitions, with sports experts presenting listeners with previews of the tournaments in question. However, some bookies would host podcasts about golf on a weekly basis.
Statistics
Online sportsbooks offer a number of other useful functionalities that are otherwise unavailable at land-based betting shops. Punters can save some of their favorite bets, check the live-betting schedule, or go through comprehensive statistical sections with detailed information of golfers' performance, their shape, and results in previous events.
Various Odds Formats and Online Bet Slips
Since golf is popular on a global scale, golf betting sites would normally support three types of odds formats, fractional, decimal, and American. The online bet slips are very simplified and easy to work with, even for those who have no experience with virtual sportsbooks whatsoever. You can add several straight bets to your slip and the best thing of all is that there is no need for you to be proficient with odds calculation since the bet slip will automatically calculate your potential return with a given bet when you fill in the amount of the stake.
The websites are usually available in several different languages other than English, so you can handle your account and work with a bet slip that is displayed in your own language. All reputable online bookmakers would run websites that respond well to mobile devices based on iOS and Android, allowing players to watch the live action on the course and place their bets on the go.
Bonuses
Undoubtedly, one of the biggest advantages of joining a golf betting site has to do with the offered bonuses and promotions. There is a huge array of promotional incentives online. Some of those are available to new registrants only while others run throughout the year and target loyal customers. The most widespread types of bonuses golf fans are likely to encounter at an online sportsbook include enhanced odds at some of their favorite markets and free bets. Moreover, there is an abundance of secure banking options to choose from when topping your sports betting account, with payments supported in different currencies like the popular USD, GBP, and EUR.
Golf Odds Types
As previously established, one of the many advantages of online sportsbooks is the fact that bettors are able to choose between various odds formats. In the Western world, there are three odds types, in particular, which reign supreme at bookmakers, and they are the decimal, fractional and American odds. While it is notable that bet slips will typically calculate the payout for you, knowing how the odds formats work behind the scenes is nonetheless helpful when it comes to making quick but informed decisions.
Decimal Odds
This format is regarded as the easiest of all odds formats by many punters. It originates from Europe, hence why it is often referred to as "European odds", but it sees widespread usage around the world due to how easy it is to know which odds are worth wagering on. For instance, the payout you can receive by wagering €100 on Jack Thompson's odds of 13.00 is €1,300. To reach this conclusion, all one needs to do is multiply the bet by the odds.
If you wish to know what his chances of winning are according to the bookie, this can again be achieved by using the odds. Divide 1 by the odds, and then multiply the result by 100. That is pretty much it, and in this case, Jack's chances of winning are 7.69%.
Fractional Odds
Fractional odds are mainly popular in Britain, but the format is nonetheless used among off-shore gambling enthusiasts as well. It is fairly simple to use as well. In fact, the calculations are similar to the ones of decimal odds, except here, multiplying the bet by the odds will give you the profit instead of the total payout.
Let us take a look at the listing for Brad Kennedy. His odds of winning are 10/1, which means that if you wager €100 on him, you could net a profit of €1,000. To find the total payout, add back your stake, and you are left with €1,100. As you can see, fractional odds are not difficult to work with.
American Odds
American odds are a bit unique. They showcase the relationship between a €100 bet and the underdog or favorite. In golf, the favorite is the player with the lowest number after the plus sign. For instance, Brad Kennedy's odds of finishing at the top ten are +130. As for what this means for the punter, by wagering €100 on Brad, you could net a profit of €130. This is how all calculations go for American odds preceded by a plus.
How to Start Betting on Golf
The world of online sports betting is quite vast, especially when it comes to sports as popular and loved as golf. It might even seem overwhelming at first, but we can assure you that so long as you keep yourself informed, there is nothing to worry about.
The first step is to choose an appropriate bookmaker. It is better to start with one at first, but down the line, it would be beneficial for you to register at multiple sportsbooks in order to bet on the best odds of an event. The registration process is simple, and verification can also be completed in a timely manner. It involves confirming your identity, usually by sending scans of important documents to the bookmaker, and this is done to ensure that you are not a minor or an adult who should not be partaking in gambling.
Once done, you are ready to deposit some money into your account. Navigate to the cashier, and choose the payment solution most useful to you before you input the amount of money you wish to deposit. Keep in mind that it is better to start out with smaller sums of money if you are a beginner. When you feel more confident in your sports betting skills, you can increase your bankroll.
With your spending funds being taken care of, it is now time to actually place some bets. Head on over to the sportsbook web page of the bookie, and finding golf events should be a piece of cake. Take the time to look through the various markets carefully, and take note of the odds and whether or not they make the bet worth placing or not.
When you have finished picking the player you wish to wager on, click on the bet you want to place and it will be added to your bet slip. You will need to input the money you are willing to stake, and the bet slip will automatically show you the total potential payout. If it seems satisfying to you, click "place bet" and you have successfully made your first wager.
Golf Bet Types
Now that we have introduced you to some of the key features of golf betting sites, it is only fitting to proceed by explaining some of the most popular types of golf bets you can find there. It should be mentioned that unlike some other sports like football or tennis, golf offers a slightly more limited range of bets. However, this can be easily attributed to the laid-back pace the sport is played at as well as to the fact golf competitions would normally take several days to complete.
Despite that, there are still plenty of options available to golf bettors since online sportsbooks are competitive and have started to add more interesting markets for this sport in an attempt to lure more punters. Some golf bet types are pretty straightforward while others are more advanced and difficult to grasp. You can read more about bets from both categories below.
Outright Winner
Outright bets are pretty straightforward which actually is the reason why they are so popular among recreational golf bettors. Many punters prefer to place outright bets because of the juicy payout they can potentially earn them for a correct prediction.
That being said, correct predictions are usually more difficult to make when one is betting on the winner of an entire tournament since the field in golf is larger and often involves several dozens of participating players. Even the sure favorite can give you good odds. This is precisely the reason why bookmakers would reward outright winners with more generous payouts.
All players participating in the tournament are assigned odds by the bookies and you simply need to choose the one you think would win. To provide an example, we have looked up the odds offered by a certain online sportsbook for this year's US Open where it became apparent Dustin Johnson is the sure favorite with odds of 10.00. One such bet still offers you a good value since you can win £100 with a bet as small as £10 for a total payout of £110. Not bad, right?
Another option for outright bettors would be to back their favorite with an each-way wager. To win with one such bet, your golf player does not necessarily have to emerge first and collect the trophy. Each-way bets win as long as your favorite finishes in any of the top four positions, which one exactly is irrelevant.
Logically, this increases your chances of winning, which results in a drop of the odds, usually to a quarter of those offered for winning outright bets. Have in mind that you have to put twice as much money on the line with each-way bets, so to proceed with the example from above, £20 staked each way on Johnson will show you a payout of £132 since the odds here are reduced from 10.00 to about 6.62.
Matchup Bets
Matchup betting is another simple way to stake money on this wonderful sport and is the preferred type of bet of many golf mavens. It is irrelevant whether your selected winner actually wins the entire tournament or not – they simply need to score higher than the opponent you have picked.
This type of golf bet offers smaller odds but is much easier to win with so sometimes matchup wagers can give you more value. There is the option to place matchup bets on separate rounds or on entire tournaments. One example would be if you decide to place a matchup bet on Tommy Fleetwood against opponent Paul Casey with a spread of +2.5 and -2.5. If you chose to side with Fleetwood, your bet will win only if the Brit prevails with 2 or more strokes over his opponent. Provided that you decide to back Casey, he needs to win within 2 strokes or less in order for your bet to show you profit.
An interesting question is what happens if the two players you have selected end up in a tie. Do not worry, if this happens – the vast majority of golf betting sites would declare the tie is a "no bet" and you will be reimbursed for your original stake. Note that some sportsbooks allow you to choose a group of three players for your matchup bets.
Betting on the First-Round Leader
This type of bet is pretty straightforward but still deserves a mention due to the popularity it enjoys among golf aficionados. This may seem simple at first glance but there are still some important things you need to factor in prior to laying your money on one such bet.
To start with, punters are generally recommended to risk smaller amounts of money on this market since the correct outcome is trickier to get right. Then again, it is highly advisable to consider morning draw biases which come as a direct result of weather conditions at the start of the tournament, like wind to be more specific. Some players do very well in windy conditions and may use this to their advantage, defeating the golfer you are backing as a first-round winner.
Futures
Futures are among the most commonly spread types of bets to make in any sport and golf is not an exception. One of the most popular future bets among golf bettors is wagering on the winner of the FedEx Cup.
This is easily the most prestigious accolade a golfer can receive and is awarded to the player who tops the ranking list at the end of the PGA Tour. Determining the winner of the FedEx Cup is based on the cumulative number of points golfers have earned from their finishes in major golf events and the additional points they are awarded for winning events.
It makes sense that making a correct prediction over such a long period of time is rather difficult, which is why one such winning wager can offer you a very appetizing payout at higher odds. Due to their nature, futures are available throughout the entire year but many golf fans would prefer to place theirs either at the beginning of the year or before the start of the playoffs. Of course, the player with the highest chances to collect the trophy would offer you the shorter odds. One important aspect of futures is that odds for such bets would fluctuate throughout the year to reflect players' performance in events.
Proposition Bets
This is an entire subgroup of golf wagers which, we cannot help but admit, are very fun to experiment with when you have grown tired of the usual outright or matchup bets. Here you are not betting on who the exact winner of a tournament will be but instead are backing a proposition that something will occur during a particular tournament or round. Some types of props require the punter to put their golf expertise at work in order to make the prediction but many are based solely on chance.
The betting opportunities with props are indeed immense, which is why we would list only some of the most common types of propositions bookies offer on golf. One example would be the playoff wager which requires you to predict whether or not the tournament will have a playoff in case two or more golfers tie with the same final score. As you can suppose, no analysis or expertise, as high as it is, can help you make a correct prediction here.
Another exciting subtype of props is the hole-in-one where the goal is to try and guess whether a whole will be hit in a single stroke. Some bookies would even offer props for whether or not a particular player, usually a skilled one, would succeed in shooting a hole in one stroke. There is also the option to bet on who you think will finish the tournament with the lowest score, but some recreational punters prefer to avoid it because they think this might jinx their bet. Unlike the playoff bet, your golf expertise might help you with making an educated guess with this proposition.
Since golf pros from a huge range of countries are usually involved in a tournament, there is the possibility of trying to guess who the highest scoring player from a specific country will be as often many compatriots would participate in one and the same golf tournament. To finish with our examples of props, online punters also have the option of backing a golfer who needs to finish within the top 3, top 5, or top 10 in order for you to collect a payout. Note that when backing a player to finish in the top 10, the bookies will offer you worse odds than those available for finishing in the top 3.
But before you jump on the proposition bandwagon along with other recreational punters, remember that the chances of winning with those are rather slim, especially when the predictions you make are not based on your knowledge and expertise. Still, laying a small amount on a prop bet every once in a while would provide you with a healthy dose of excitement.
Bets Versus the Field
This is an interesting type of bet which some punters prefer to make every once in a while to diversify their betting patterns. The main peculiarity here is that you are betting against a given player and are practically backing the field. In other words, you are betting that the player you have selected will be defeated by everyone else in the field, as mean as one such proposition seems.
Bets against the field are normally accepted by online bookies at the later stages of a tournament when the sure favorite has already established a solid lead. But it all depends on the bookmaker and the tournament. Some bookies prefer to offer such bets at the beginning on major golf tournaments like the US Open, grouping several golfers against the field on the basis of their rank, but sometimes nationality is also taken into consideration.
Let's consider this year's US Open as an example and assume the players Bill Haas, Webb Simpson, and Si Woo Kim are all grouped against the field at odds of 9.00. This sounds like a rather good price since you will win £90 with a £10 stake provided that any of the three of the above-listed golfers loses.
Note that with field bets it is possible to also lay some money on the opposite result and back the players you have selected, in which case you win when any of the three selections defeat the field.
In-Play Betting
Golf betting sites present fans of the sport with an opportunity they do not want to miss, namely putting their money at stake on the golf in-play markets. This is also commonly referred to as live betting and is extremely popular among punters due to the fact it allows them to bet on rounds or tournaments that are currently under way.
This can be quite lucrative for punters because they can place their bets in real time, observe trends and respectively, make better-informed predictions as to the outcome of their wagers. One example would be to bet on how your player of choice would perform on the 15th hole after they have finished playing the 14th hole. In-play bets are quite exciting and come with the added benefit of being able to change your mind. For example, if you have made a bet before the start of an event but notice things are not going your way, you may offset your losses with the first wager by placing another wager that has higher chances of winning.
Top 5 Rules of the Successful Online Golf Bettor
Like any other form of gambling, betting on golf requires a solid understanding of the game itself and is not as simple as it initially appears to be, at least not if one wishes to be successful over the long term. Becoming a winning golf bettor is pretty much a combination of knowledge, skill, luck, and good money management. You need to invest some patience and effort to get there. Sticking to the following five rules is a good way to start if you are new to golf betting.
Pay Close Attention to the Odds
The number one rule of a smart golf bettor is to always shop for value and find the bookmakers offering them the most competitive odds. Odds are changeable in their nature, which is why smart punters would compare the betting terms at several sportsbooks before they choose which one to place their bets with. Many sportsbooks would offer approximately the same odds for the same market but the fluctuations would begin roughly a week or so before the respective tournament starts.
Focus on Specific Bet Types
The second rule for novices would be to start with specific bet types in the beginning until they gradually expand their knowledge and understanding. Some of the most successful golf bettors would usually specialise only in specific bet types that are more likely to result in profits and would avoid experimenting with more exotic but riskier wagers. Once you sufficiently expand your knowledge of the game, you can start experimenting with more advanced wager types since predicting the correct outcome will become easier.
It would also be a good idea to start experimenting with the in-play markets. When you watch the action on the golf course unfold in real time, it would be easier for you to make an educated guess on the outcome. Additionally, the in-play markets are deemed especially suitable for golf bettors because the sport is played at a much slower pace, and live betting makes it all the more exciting.
Take Note of the Statistics
Another good idea would be to take advantage of the statistics available on golf betting sites. Some of the most important statistical information to look for in golf includes statistics on the golfers' putting average, driving accuracy, and driving distance. It is important to watch golf events throughout the year, even those you have not placed bets on. This would give you a better understanding of how different golfers perform and will familiarise you with key aspects of their style that can help you with your bets. Take note of how different golfers' performance is affected by weather conditions like rain, wind, and even extreme heat which causes the ground of the golf course to dry up and harden, affecting the stop of the ball negatively.
Bankroll Management
Last but definitely not least, never underestimate the importance of bankroll management. This is in fact the most important rule any golf bettor should follow. Start by setting up a bankroll specifically for the purposes of golf betting but make sure it is big enough so that it can absorb your losses. After all, you are not going to emerge a winner with every single golf bet you place, so the size of your bankroll should act as a safety cushion, preventing you from wasting everything. The size of your bets should correlate to the size of your overall bankroll. Later on, you will be able to start increasing your bet size proportionately to the growth of your bankroll.
How to Choose Golf Betting Site
Nowadays, there is an absolutely overwhelming number of bookies on the world wide web. Sports betting is in demand, after all, but while diversity is good, it means that finding great bookies is not exactly an easy task. Punters thus need to be very careful when they search for a new bookmaker and look up all of the necessary information to ensure that they will wager at a credible establishment.
The Licenses
One of the first things that can give you an idea of the reputability of a bookmaker is the licenses the sportsbook in question has acquired. If you see that a bookie has been licensed by gaming boards like the Malta Gaming Authority or the regulatory body of Gibraltar, you can trust that it will ensure a safe betting environment. Do note that these are international gaming boards, however. If you live in a jurisdiction where a country-specific license is necessary, then that is the license you should be looking for. Punters in the United Kingdom, for instance, must ensure that a bookmaker is licensed by the UK Gambling Commission before they attempt to wager at an online sportsbook.
The Sportsbook
Apart from the licenses, there are lots of other features that are crucial for the wagering experience. A bookie's betting software, for instance, must be of top-notch quality. What this entails is a clean, comfortable layout, a quick way to place your bets, an easily accessible bet slip, and a variety of odds formats so that punters with various preferences are accounted for.
Sports and Markets
Regardless of how well a bookie's sports betting performs, however, none of that matters for golf fans if the sport itself does not have a prominent presence in the bookmaker's catalog. There should be many leagues available, and bettors should be able to choose between various markets. This goes for pretty much any sport.
Payment Methods
In addition, no wagering can take place without the necessary amount of money, so make sure to pay a visit to the website's payment methods section or their cashier. Although a good variety of methods is always recommended, all that matters for an individual punter is that their favorite deposit and withdrawal methods are accounted for.
Mobile Compatibility
Furthermore, all of this should count both for the desktop website, and for any and all mobile solutions the bookie provides to its users. A mobile website with an appropriate layout is a must, and dedicated applications for iOS and Android devices are highly recommended as well. Wagering, contacting support, managing your finances, and so on should all be just as easy to do on your smartphone as they are on a computer.
Best Golf Betting Sites
As previously mentioned, it is a good idea to start wagering at multiple bookmakers sooner or later since it is, all in all, far more efficient and lucrative to partake in sports betting this way. As one might assume, this does make the search for proper bookies all the more time-consuming. To aid you in this journey, we have compiled a list of the best sportsbooks for wagering on golf events.
Bet365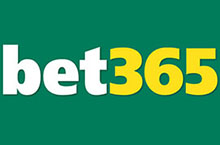 Bet365 must be one of the most legendary bookmakers on the web right now, and for good reason. The bookie's library of sports is absolutely massive, and as one might think, golf is also among the numerous sports that receive excellent coverage within Bet365's catalog.
You will come across dozens of leagues throughout the year, and the US Masters, the PGA Championship, the Ryder Cup, the US Open, and Race to Dubai are among the events in question. You can also be certain that wagering will proceed with ease since Bet365's software is quite intuitive to use, and the bet slip organizes your bets neatly.
If you ever run into any issues, however, there is no need to worry. Contacting Bet365's customer support is very easy. One of the options includes getting in touch via live chat, which is available 24/7. You could also contact the team via online email, or by post, if this method is more convenient for you.
Last but not least, we are happy to point out that Bet365 offers a sufficient variety of payment solutions, although it will vary from region to region. Credit and debit cards can be chosen, naturally, and bank transfer is another traditional payment solution you could take advantage of. More privacy-conscious individuals can also use a digital wallet option such as Skrill, Apple Pay, or Neteller. Prepaid solutions like Paysafecard are also present for the users fond of this payment solution.
Pros

Vast library of sports
Convenient bet slip
Cash out
Competitive odds
Variety of banking solutions
Cons

The website is known to limit players
The layout appears cluttered at first
BetVictor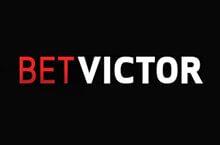 BetVictor is a sportsbook that has been around for quite a while. Its current base of operations is in Gibraltar, but the bookie originates from the UK which is partly why it is favored among British bettors. BetVictor's international presence should not be understated, however, and punters around the world are fond of this excellent sportsbook.
Wagering on golf events such as the Ryder Cup, the Presidents Cup, the Solheim Cup, and the US Masters is very entertaining and potentially lucrative since BetVictor boasts excellent odds. Additionally, the in-play section is very well made and perfect for those seeking more thrills.
What further adds to the experience are the odds formats available. BetVictor has made sure to include the most popular odds formats in the Western part of the world, namely the American, decimal, and fractional odds. However, the variety does not end there. BetVictor has also provided Indonesian odds, as well as Chinese odds. So regardless of one's preferences, they are certain to find the odds format that suits them best.
If you ever wish to change things up, you could also visit BetVictor's casino section before you carry on with wagering on sports again.
Pros

Unique selection of odds formats
Dedicated smartphone apps
Many withdrawal methods
Licensed by reputable gaming boards
In-play
Cons

The verification process is considered troublesome by some users
Live chat support is available only in English
PaddyPower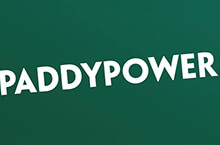 PaddyPower has an interesting history, seeing as when it was founded in Dublin over 30 years ago, it started out as a telephone betting service. Wagering on the phone is, understandably, not nearly as popular as it once was, and now online sportsbooks reign supreme in the wagering market. This includes PaddyPower's online bookmaker, which boasts an impressive variety of sports. Naturally, golf is also among the sports you can wager on, and you have access to an array of events and markets.
The sportsbook is licensed by the United Kingdom Gambling Commission in Britain, and it has also obtained a license from the Malta Gaming Authority for its international operations. These licenses make the bookmaker's credibility quite evident, and it is indeed true that PaddyPower is an establishment that values being able to provide quality services and strong security to its punters.
The website utilizes Secure Socket Layer encryption, which makes all of your data inaccessible to third-party lurkers. Furthermore, the focus on security continues with the fact that digital wallets, some of the safest and most useful online banking methods for individuals who value their privacy, are among the sportsbook's payment methods.
Additionally, PaddyPower also provides a lot of information pertaining to problem gambling, its prevention, and its treatment. A variety of features such as daily, weekly, and monthly limits have been implemented to address this issue, as well as self-exclusion for those who need it.
Pros

Competitive odds
Variety of golf leagues
SSL encryption
Competitive odds
Sufficient number of banking methods
Cons

No American Odds
Confusing layout
William Hill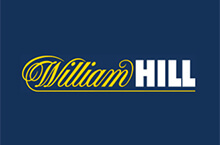 Few bookies are as well known and beloved by bettors as William Hill. Ever since its establishment in 1934, the company has greatly valued its customers and it continues to do so to this day.
It is quite easy to see this once you start using William Hill. First, golf fans are in for an absolute treat if they choose to stick with William Hill. They have many markets to choose from, like, tournament winner, 1st round leader, Top-5 finish, make the cut, and top nationality. Each-way betting is also available, and those who love in-play can also partake in live golf betting.
Furthermore, William Hill offers some promotions specialized for golf betting, like enhanced odds on golf events, top price guaranteed, and more. The leagues you have access to are also numerous. The US Open, the US PGA Championship, the Ryder Cup, and the Solheim Cup are all among the tournaments you can find at William Hill's sportsbooks
William Hill is also well-known for its live-streaming feature. Live streams, as suggested, allow you to follow the match you are wagering on as the action unfolds. It is a valuable addition to live betting and makes for an absolutely excellent wagering experience.
Pros

Live streaming
Cash out
Numerous markets
An array of banking solutions
Acca insurance
Cons

Certain European countries are restricted
The layout might need some getting used to
Coral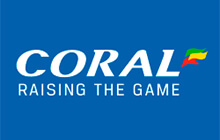 Coral boasts an impressive variety of leagues and markets. The US Open, the Open Championship, and the PGA Championship among others are substantially covered. Traditional outrights are some of the main markets you can take advantage of, and there are some unique bets within the specials section, such as a player winning a golf major before they turn a certain age.
From a lucrative welcome bonus and frequent free bets promotions, to the bet insurance feature, Coral certainly knows how to make its customers feel appreciated and special.
Mobile users should not fret, because they will receive the exact same bonuses as punters who place their bets on PC. In fact, this does not extend to just the bonuses. The markets and leagues, live betting, customer support, and all banking solutions are easily accessible and can be used on mobile. Furthermore, punters on the go have several ways of getting their hands on Coral's services. The website itself is optimized to work well on mobile browsers, and since it scales according to your screen size, navigating the menus is an absolute breeze.
If you would rather download an app, however, you are certainly free to do so. Coral is available on the Google Play Store for those who utilize Android devices, while iPhone users can instead install it from the App store.
Pros

Cash out
Compatible with smartphones
Live streams
Convenient layout
Good customer support
Cons

No crypto
Bonuses could be better
10bet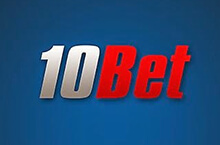 This is a bookmaker that has a lot to offer to sports betting fans, especially those fond of wagering on golf. The Ryder Cup, the President Cup, the US Open, the US Masters, the Open Championship, and the USPGA Championship all enjoy proper coverage at 10bet.
Wagering is all in all excellent. The fact that bettors have access to the decimal, fractional, and American odds formats is great, and the live stream feature available for those who love live betting is absolutely excellent. What is more, mobile bettors are not deprived of this feature, since it functions perfectly fine on mobile browsers.
Additionally, Blue Star Planet Limited, the owner of the bookie, boasts licenses by the Malta Gaming Authority and the United Kingdom Gambling Commission.
You have access to various methods of depositing or withdrawing money. Digital wallets like Neteller, MuchBetter, and Skrill can be used for depositing funds into your account, and Neteller and MuchBetter can also be utilized for withdrawals.
Paysafecard is a pre-paid voucher service that is deposit only, while online bank transfer can be conducted via Sofort, Trustly, Euteller, and EPS. Of course, Mastercard and Visa can also be utilized, although certain regions such as the UK can only use a debit card for their wagering needs.
Pros

Live streaming is available
Great odds
Good bonuses
In-play
Clean design
Cons

No crypto
Not available in the US
Unibet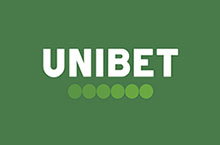 Owned by Trannel International Ltd, a renowned online provider of gambling services and sports betting which is licensed by the Malta Gaming Authority, Unibet is a bookie you have probably heard of before. Whether it was in the context of their excellent promotions, or someone was simply gushing about the sheer array of sports and markets that can be found at the bookmaker's sportsbook, Unibet has certainly made a name for itself in the gambling sphere.
Golf fans in particular should definitely give Unibet a try. As established, the website is no slouch when it comes to offering its bettors interesting markets to wager on, and Unibet's golf section is no different. Not only will you manage to come across traditional golf bets such as outrights, but you will also find some tempting special markets.
Newcomers to golf betting might be surprised to hear that there is an entire set of markets dedicated solely to the legendary Tiger Woods. For instance, you can bet on whether he will win a major in 2022, or whether he will win the FedEx Cup. Apart from this tournament, the Ryder Cup, the PNC Champions tour, and more are also covered quite thoroughly when it comes to other golf markets.
If you ever wish to try betting on different sports for a change, Unibet is the perfect spot to do so. Soccer, tennis, and cricket are just some of the options that are present within the bookie's catalog.
Pros

In-play
Many payment solutions
Useful bet slip
Intuitive layout
Various sports and markets
Cons

Some users can be tolled for phoning customer support depending on their location
Mixed reports on the website's customer service in general
MansionBet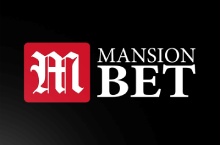 If you are new to sports betting but are a veteran gambler when it comes to online casino games, then the name Mansion will be familiar to you. In fact, Mansion ltd is MansionBet's parent company, and we are more than happy to say that the quality and class you would be used to if you have utilized the parent company's other products is present when it comes to this bookmaker as well.
First and foremost, we cannot neglect to praise MansionBet's interface. It looks absolutely great, but most importantly, it makes wagering a fast, comfortable, and entertaining experience. Everything is well organized, and the bet slip is conveniently designed.
As for the markets, golf fans will be very happy with what they can take advantage of. Bet types such as tournament winner, head to head, special bets, live betting, and prop bets make for quite the variety to choose from. In addition, leagues like the US Open, the British Open, the PGA Championship, and more are accounted for within MansionBet's catalog.
The bonuses MansionBet offers will further sweeten any potential wins you manage to net. Newcomers can take advantage of a generous welcome offer, while long-term users are often treated to interesting limited-time offers that reward bonuses such as free bets and boosted odds.
Pros

Cashout
Great bonuses
Well-designed interface
Supports the most popular odds formats
Compatible with smartphones
Cons

The payment options could be expanded
Customer support is not available 24/7
Betfair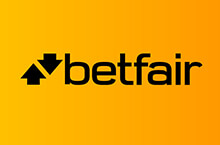 Betfair is quite famous within the online sports betting scene. It was established in 2000 and has been going strong for the past two decades. Apart from being an excellent sportsbook, Betfair also offers something fascinating: betting exchange. As its name implies, a betting exchange is a market for bets. It is technically separate from Betfair's traditional wagers, but it can nonetheless be accessed from the bookie's website and it is worth checking out for those who are curious.
As for traditional fixed odds betting, we are very pleased with what we can find at Betfair. Various sports can be encountered within the bookie's catalog, such as soccer, cycling, basketball, and of course, golf. Race to Dubai, the US Masters, and the Ryder's Cup are examples of the leagues you will come across while wagering at Betfair.
The website excels in other areas as well. Deposits and withdrawals, for instance, are not an issue at Betfair. Apple Pay, Skrill, Neteller, and Paypal are some of the digital wallets you can pick from. In addition, a bank transfer is also available, as is the utilization of Mastercard and Visa cards. Regardless of which method you choose, you can be certain that your data will be safe and sound thanks to Betfair's SSL encryption.
Pros

24/7 customer support
Cashout
Betting exchange
In-play
Broad range of deposit and withdrawal options
Cons

Some users report that their accounts were limited
Certain bonuses are country-specific
Betfred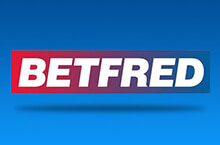 Betfred might not be the best-looking bookie we have focused on, but that does not take away from how clean the overall design of the website is. Furthermore, its coverage of golf is quite decent. Outright and special markets are popular, and events like the PGA Championship and Race to Dubai among others are accounted for.
When it comes to customer support, this bookie passes with flying colors. First, there is a sufficient variety of contact methods available. What is more, live chat can be used to get in touch with support in no time should a problem arise. You also have the option of giving the Betfred team a call, and last but not least, sending an email is yet another method you can utilize.
For the modern-day punter, being able to partake in sports betting on the go is very important. Betfair has taken note of this, and the bookmaker can be accessed via its dedicated applications. Android users can get their hands on the app via Google Play, while those who have an iPhone or iPad can install it from the App Store. In addition, those who wish to avoid this sort of hassle can simply load up the website on Chrome, Safari, or any other mobile browser, and it will work like a charm.
Pros

Good promotions
Works well on smartphones
Live streaming
Great customer support
Numerous markets
Cons

More variety of payment methods would be appreciated
Cumbersome verification
(Visited 962 times, 1 visits today)