Football is one of the most popular sports on a global scale and as such, it generates huge annual revenues. Football is also considered one of the best sports to wager on as it provides punters with the chance to turn their knowledge of football into a source of great profits. In case you are an avid football fan, but you are not quite familiar with the football betting guidelines, you are advised to read on and get to know the basics. Although no guideline can guarantee you will win, it will definitely help you pick up the right teams and minimize the risk of losing your wager.
Get Familiar with the Different Types of Wagers
If you take a look at the variety of sports bookmakers offer, you will find out that every self-respecting bookie accepts football wagers. The first step you have to take towards placing a competitive bet is getting familiar with the different types of wagers. The latter is essential for gaining a profit but you also have to know the risk each betting type brings.
Find the best bookmakers here
According to various statistics, some of the most popular bet types are Asian handicap, total goals over/ under and 1×2 or the so-called fixed odds. Asian handicap betting gives a certain advance to the weaker team and depending on the bet you place, you can win, lose or have your stake completely or partially refunded. Total goals betting strategy requires you to give a correct prediction as to how many goals are to be scored within a 90-minute match.
If you choose fixed odds, you will be placing a bet on predetermined odds. In other words, your return stays the same even if the odds fluctuate.
Spread is yet another popular type of football bet. Depending on the bookmaker you choose, the team may appear on the betting board as "101 New England -3". In other words, if you want to wager on New England, you have to call 101 to the teller. You will register profits if your selection wins by at least 4 points. In case it is just three points ahead of the opponent, you will have your stake returned. In case New England beats the opponent by two points or loses the game, you will not get a refund.
Money line is a straight wager that requires you to give a correct prediction as to which team will be declared a winner. If you intend to bet on the favoured team, you will be required to place a larger bet to make a profit.
Let's presume that team A is favoured in the game against team B and its money line is A-160. In this case, you have to wager $160 to win $100. If you place a bet on the underdog team and the betting board says "Team B +260" it means you will scoop $260 on a $100 bet provided that team B wins the game.
Over/ under is a bet where punters are supposed to give a correct prediction as to whether the teams, competing against each other, will exceed a certain score, set by the bookmaker, or not.
Parlays and Teasers include wagers on at least two teams. You scoop winnings provided that all your selections come true. The more bets you place, the higher the chances of turning a great profit are. As for the teasers, they allow the player to slightly adjust the betting line.
Proposition bets guarantee excellent profits at the expense of a higher risk. They are considered difficult to win but the odds they are offered at are usually excellent. Players are enabled to wager on any game occurrence.
Keep Track of Statistics and Emerging Trends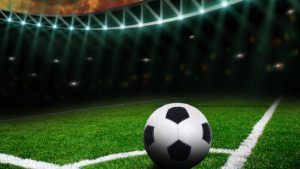 If you are really interested in making a profit out of your knowledge of sports, you should definitely find out a reliable source of information and keep yourself informed about any news related to your team. Most punters usually focus on touchdowns, goals and completion percentage but the more experienced ones do not underestimate the importance of the following factors.
The turnover ratio as well as the weather forecast are important, but beyond that, professional sports bettors also keep track of the scoring trends during the two halves of the game. Professional football bettors focus on isolating the teams that have control over the game in the first half and make their opponents make up for the difference in the second half, which often result in turnovers.
The overall performance of the team also matters. If possible, read match reports that will help you find out more about the situation of the opposition.
Professional sports bettors keep record of the home and away matches of their preferred team. Some players perform better at home, while others play better away. Before you place a bet, check if the team is to host the opponent or they will have to travel before the match.
Needless to say, keeping track of home and away victories and losses is essential but beyond that, you should also check what was the outcome of previous derbies between the two teams.
Check out the form of the players and make sure key players are not injured or suspended. It is important to read the news after every derby of your preferred team. Find out if there were any injuries, how long it will take for the player to recover and last but not least, how skillful the substitute players are.
The motivation of the team is also important, so before placing a wager, you'd better check how many points the team needs to climb the ladder. It is also important to consider the number of games they have recently took part in and make an evaluation of the situation. Players might be tired or they might have lost motivation or both.
Mind Your Bankroll
The golden rule of sports betting is to mind your bankroll and never make a wager if you cannot afford it to lose that amount. Although you might find it tempting to wager a substantial sum of money and incredibly boost your bankroll, you should make a careful evaluation of your chances of winning.
If you already have considerable experience in making sports wagers, you must be quite familiar with the volatility of the game. You are not advised to wager your entire bankroll on a single match.
Professional sports bettors try to grind out profits over a long period of time and they usually risk no more than 20% of the entire weekly bankroll on a single contest.
Let's presume your starting bankroll amounts to $5000 and you plan to make $1000 in bets during the week. In case you register $2500 in winnings, you are therefore enabled to make $1500 in wagers during the next week since your bankroll will be equal to $7500.
Some bettors also determine their bets by the strength of their opinions. In case you are sure about the outcome of one of the games and you are willing to wager $1000, you'd better put 4 units on the bet you are surest about and 3 units on the other two matches.
No matter if you have a winning or a losing streak, you might find it difficult to resist the temptation to make up for your losses or boost your bankroll. However, it is essential to make an evaluation and don't bet an amount you cannot afford to lose.
When you win, it is easy to bet a bigger stake. After all, its bookies' money but there is another side of the coin. The bigger your stake is, the higher is bookies' chance to get back the money you have won so far.
However, if you are losing, you can easily get involved in the vicious circle of gradually increasing your stake with the aim of compensating for the losses.
The best way to make sure you will have enjoyable, trouble-free sports betting experience is to come to terms with the fact you can eventually lose your stake and estimate how much money you can afford to lose.
Look for Promotions and Favourable Odds
If you are determined to make a profit, you should also pay attention to the odds and shop for the best number. Once you visit several bookmaking sites, you will find out that there is a discrepancy in the numbers at different sports books.
You should not be surprised if you find two or three point differences in the lines. They are changed and adapted to the demands of the customers.
Experienced football bettors admit that along with the favourable odds, punters should also consider betting on the underdog. According to a popular belief, betting on the better team is more likely to bring you profits, which makes the underdogs a bit undervalued. However, in a long run, they ensure great profits and one of the best bets is wagering on an underdog at home. When the difference between the skills of the two teams is slim, underdogs usually win outright. In case there is a significant difference in the skills of the teams, the underdog usually never gives up, especially when they play in front of a big crowd at home.
Although promotions should not be the key reason why you decide to create an account with a certain bookmaker, you should definitely check out the available bonuses. You might get a refund of your bet or win a bonus for betting on certain football events. Some bookmakers also offer Acca insurance where you get your stake back in case your accumulator bet fails you.
Some other bookmakers, such as Pinnacle, do not have many sports betting promotions but the competitive odds they offer compensate for that.
Bet at the Right Time
Being a sports betting fan does not mean you have to place bets every day. On the contrary – in this case, quality is more important than quantity. You should bet only when you are confident of the outcome.
Even if you know everything about a particular league, it is still difficult to figure out who will be the winner. Given that, it is not recommended to bet on a league or a team you know very little about. It might be tempting, but you'd better avoid placing a huge stake on a team you are not familiar with.
Before placing a bet check for injuries, substitutes, transfers, state of the pitch, and last but not least, avoid placing exotic bets at least until you gain enough football betting experience.
(Visited 346 times, 1 visits today)