Overview
Skrill is a convenient online payment solution, which was previously known under the name MoneyBookers. The company was founded in 2001 and has been expanding at a rapid rate ever since. Skrill functions as a standard e-wallet, allowing customers to transfer money from their bank accounts or credit/debit cards directly to their Skrill accounts. Then, the money can be used to make various online purchases in a safe and time-efficient manner.
Deposits and withdrawals with Skrill are quick, secure, and extremely convenient, which leads to greater flexibility when managing your finances. Today, Skrill is available in many countries throughout the world and works with a total of 43 currencies. The number of languages supported by this payment solution reaches up to 14.
With so many advantages to offer, it is not surprising this e-wallet has become one of the most frequently-used payment methods for online purchases of any kind. That being said, it is also worth mentioning Skrill enjoys tremendous popularity among online casino players and bettors alike.
In fact, presently punters are presented with an option specially designed for them. They are given the opportunity to create a special Skrill 1-Tap e-wallet to use for online betting, in particular. Additionally, this solution grants bettors access to various exclusive betting options and promotions. What is more, as a leader in the industry, Skrill is accepted as a payment method by most renowned web-based bookmakers.
Find the best Skrill bookmakers here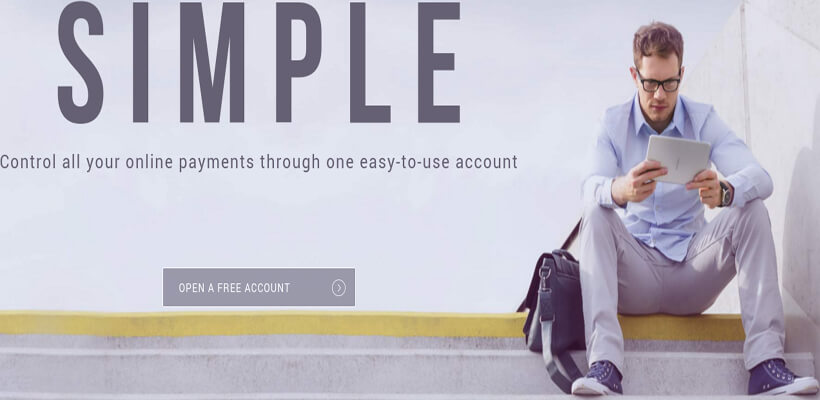 How Does Skrill Work
There are three essential phases to figuring out how a Skrill account works – registration, initiating deposits, and withdrawal of funds.
Registration with Skrill
Another advantage Skrill has to offer is the simplified, quick, and hassle-free registration process. Registering with this e-wallet allows bettors to quickly deposit funds into their accounts or withdraw the winnings they have accrued while betting. Not to mention, using Skrill as an online payment solution is exceptionally secure as no personal and banking information of customers is revealed to any third parties during transactions.
There are two types of accounts, available at Skrill's official website – business and personal accounts. Punters should go for the second option. The registration process takes minutes to complete. First, you will be asked to fill in your email and then, to choose your password. Providing a valid email while registering is of utmost importance as later, you will use it to log into your Skrill account. Then, punters should fill in their name, street address, city of residence, date of birth, and phone number and select their currency of choice from the drop-down menu. Please be careful when choosing your wallet's currency – you won't be able to change it later on. The last step involves verification of the newly-created account.
Purchasing a Skrill Prepaid Mastercard is also an option a very convenient one, too, as it can be used both online and offline to pay at POS terminals or withdraw funds from ATMs. The annual membership fee for the card is only €10,00. To receive the Prepaid Mastercard, you need to apply for it first, but bear in mind, it is not available in all countries. The card is very safe and convenient to use as it is not linked to your bank account.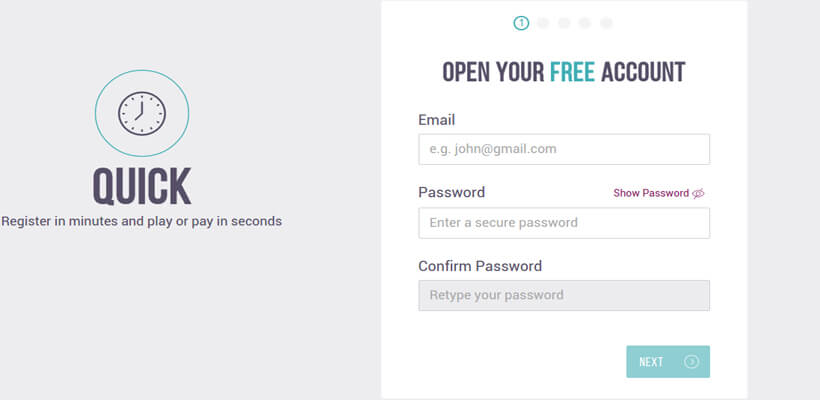 Deposits to the Skrill Wallet
Once you are done with your account verification, you should add the banking source you wish to fund your e-wallet with. There are several options – credit/debit cards, pre-paid vouchers like Paysafecard, manual or instant bank transfers, and even other e-wallets like Neteller. As soon as you have transferred the money into your Skrill account, your e-wallet is ready to use and you can proceed to make deposits or withdrawals into and from your online sportsbook account.
To fund your sports betting account, log into the respective bookmaker's website and open the Banking page. There you will be able to see all available deposit methods. You simply need to select Skrill from the menu, enter your Skrill username(i.e. your email), specify what sum you wish to deposit and finalize the transaction. The money will be transferred from your e-wallet to your betting account in an instant.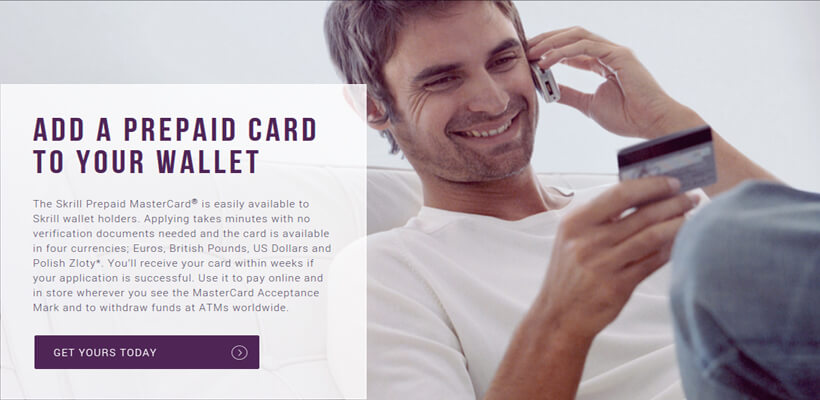 Withdrawals with Skrill
The e-wallet allows sports betting fans to cash out their winnings in an easy and secure way. Withdrawals with Skrill work in roughly the same manner as deposits do. To cash out their profits, punters are required to visit the Banking section of the bookmaker they have registered with and then, select Skrill from the menu. The next step entails specifying the amount of money they wish to withdraw from their account and completing the transaction. Of course, the amount you've entered should be available in your sports betting account.
Please note, the time it takes to process a withdrawal depends on your preferred withdrawal option. For instance, if you have chosen to transfer your winnings from your Skrill account to your Visa credit/debit card, the transaction will be completed in up to 7 business days. Those, who have opted to withdraw via Bank Wire transfers will have to wait a shorter period of time – from 2 to 5 business days. The quickest way is transferring the money to your Skrill Prepaid card as the process is instantaneous.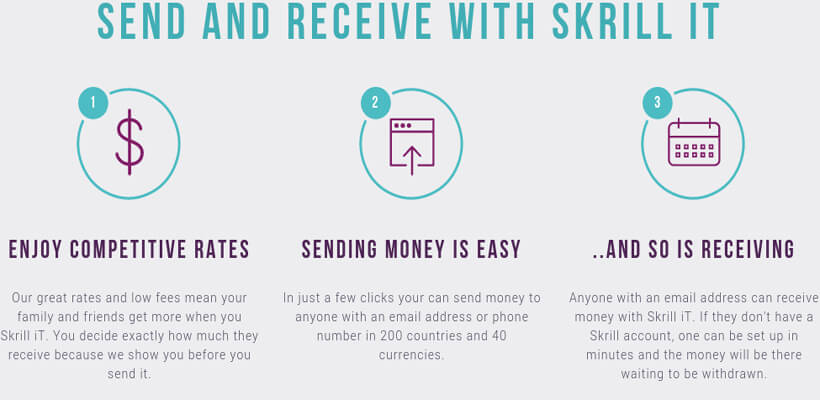 Fees
One of the reasons why Skrill is so popular among sports bettors is that the company is committed to keeping the transaction fees it charges as low as possible. When you pay online at retailers or transfer funds to web-based bookmakers that accept Skrill, you will not be charged with any fees for the transaction.
However, some fees are outside Skrill's control as sometimes the banking institution, which has issued the credit card you use for sports betting purposes may charge you with a "cash advance fee". Funding your personal Skrill account is typically free of charge. If a charge is imposed, usually it is clearly stated and is minimal.
Sending money to another person's e-mail or Skrill e-wallet does not come for free, though. In most cases, you will be charged with a small fee amounting to 1% of the sum you wish to transfer. On rare occasions, the fee might reach up to 10% of the transferred sum's amount.
Withdrawing funds with Skrill, to a Bank account, comes with a flat fee of €5,50, while withdrawal to Visa carries a fee of up to 3.99%. Withdrawals to an e-wallet such as Neteller entail a fee of 3.49% of the amount. Withdrawals to a crypto wallet are charged with a 2% fee.
It is also important to mention transactions that require currency conversion are charged with an extra fee of 3.99% to wholesale exchange rates. If Skrill users have chosen a currency different from the EUR for their account, their cryptocurrency transactions will be liable to currency conversion. The applicable fee in this case is 1.5%.
The fee Skrill charges for a Skrill Prepaid Mastercard amounts to €10 annually. A 3,99% fee is applied for currency conversion, and a 1,75% ATM fee, while POS transactions are free of charge.
Make sure you remain an active Skrill user – those who have not logged into their Skrill accounts or have not made any transactions for a period of 6 months will be charged with a service fee of €5 (or equivalent)per month.
Fees Summary
Operation
Time
Cost
Deposit to bookie
Instant
Free
Withdrawal from bookie
Up to 48 hours
Free
Deposit with card
Instant
Up to 1.25%
Withdrawal to card
Several days
Up to 3.99%
Deposit with bank account
Up to 5 days
Free
Withdrawal to bank account
Several days
€5.50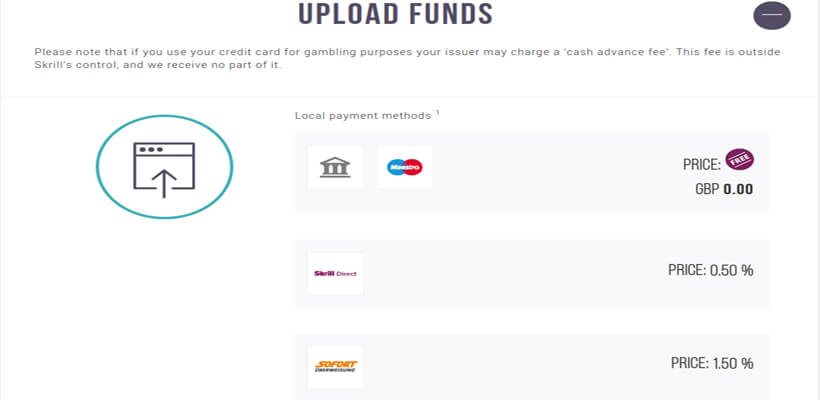 Security
Taking into consideration that a great number of trustworthy online sportsbooks provide Skrill as an option to initiate payments and withdrawals, punters will not encounter any issues in finding one. Skrill is among the payment methods that offer an exceptional level of security. Bettors should rest assured that transactions via this digital wallet are completely safe.
All users should exploit the industry-standard security measures supported by Skrill, such as verifying their mobile number with Skrill, as well as making sure their Skrill PIN is never exposed. Another standard security measure that users may stick to is registering only with safe and trustworthy sportsbooks.
The e-wallet is registered with the U.S. Department of Treasure's Financial Crimes Enforcement Network or FinCEN. Because of this, Skrill is required to comply with some of the strictest payment services regulations. Customers' accounts, their personal details, and transaction information are protected by the latest SSL technology which employs the best 128-bit encryptions.
Additionally, when you transfer funds via Skrill to your sports betting account, you are able to do so without revealing any sensitive personal or banking information, such as your bank account or card's number. All you need to do is log into the Skrill account by entering an e-mail and a password.
Two-factor authentication or 2FA is an additional precaution supported by Skrill. This security measure is free and can be used by all users. It involves an item that only the account holder has – it could be a smartphone, for example. Users who have opted for this extra security measure are prompted to enter a one-off security code received via their mobile phone along with the e-mail and password authentication.
The 2FA works with the app Google Authenticator. Once users set up their 2FA, they will have to enter the 6-digit security code received via the Google Authenticator app. The combined use of logging in via an e-mail and password and 2FA will minimize the risk of fraudulent activity aimed at your finances.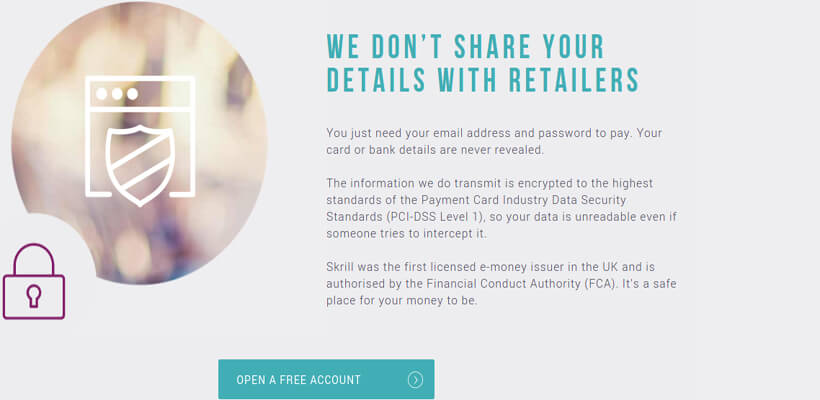 Skrill's Mobile Application
Enthusiastic sports betting fans will be delighted to hear Skrill has a mobile application on offer, which further adds to the e-wallet's convenience and flexibility. The mobile app allows punters to manage their Skrill accounts wherever and whenever they wish to. It enables them to transfer funds into their sports betting accounts, check their Skrill balance, and withdraw their winnings while on the move. Mobile users can access their funds no matter where they are 24/7.
But these are not the only merits of using the mobile application. The app allows you to make cross-border payments at reduced costs and enables punters to access their favorite betting and gambling websites, place bets and collect their payouts in an easy and quick manner, while at the same time keeping their personal and financial information private.
The mobile app not only enables users to initiate payments but also allows for buying and selling cryptocurrencies. Transferring funds to sports betting operators in more than 180 countries all over the world is simple and hassle-free. The app also supports the same number of currencies, which amounts to more than 40.
Skrill users also have at their disposal real-time notifications for their transactions, allowing them to keep a record of their finances. The customer support department can be accessed also via the mobile app, thus allowing users to receive timely and professional help whenever they need it.
Furthermore, mobile users of the Skrill app are able to create a virtual MasterCard to carry out online purchases. The prepaid card could be used both for one-off and for recurring payments.
The Skrill mobile app works in the same manner as the regular desktop Skrill account, only customers are granted access after they have entered their own unique five-digit PIN code. The application is compatible with iOS and Android-based devices and can be downloaded for free from the App Store or from the Google Play store, respectively. It is also available for download from the Skrill website.
Advantages of Using Skrill
As you can probably see, there are plenty of advantages Skrill has to offer to sports betting fans. The first one is, of course, the exceptional convenience and flexibility of the service. You can load money into your betting account in a matter of seconds and use it right away. Besides, registering with a Skrill account is also extremely quick and does not require much effort.
Immediate access to funds is of essential importance for a successful sports betting experience, and Skrill is a perfect fit for that purpose. Apart from immediate payments, Skrill also allows for considerably faster withdrawals, in comparison with other web-based payment solutions.
Another advantage of using this e-wallet is that it is listed as an accepted method of payment by almost all web-based bookmakers you could think of. The e-wallet works with an impressive number of currencies and is available in over 200 countries throughout the world. The fees Skrill charges are quite reasonable as well.
Let us not underestimate the security Skrill has to offer as punters' banking and personal data is not revealed to third parties. In case any problem ensues, after all, customers are able to resolve it in a time-efficient manner as Skrill provides adequate and quick customer support around the clock. What is more, regular Skrill customers are treated with special rewards, such as lower fees, higher transaction limits, and extra security.
Odds and sports events schedules are published directly on Skrill's website (there is a separate section for this called "Showcase") as the e-wallet works in close partnership with several major web-based bookmakers, such as William Hill, bet365, Bet-at-home, and Betway.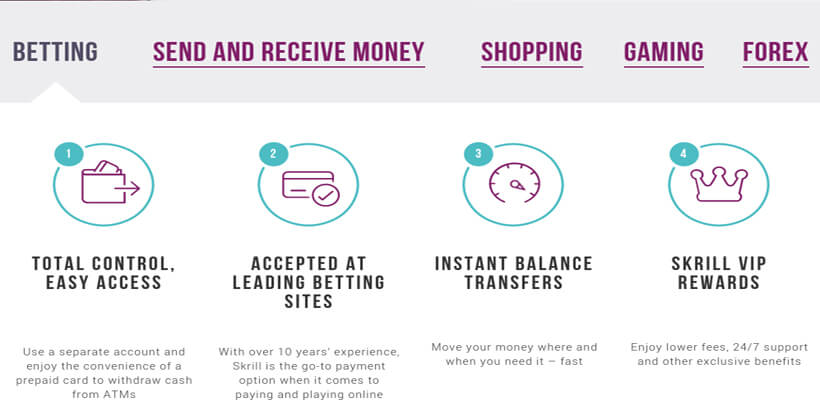 Disadvantages of Using Skrill
Despite all the convenience and security Skrill comes with, according to some punters, there are two minor disadvantages of using this e-wallet for sports betting purposes. The first one is that Skrill has set limits to the incoming and outgoing transactions that can be processed.
However, this problem can be solved by some additional verification of your account. For this purpose, punters are expected to send their photographs for identification (scanned from their driving license, ID card, or passport), and provide proof of address, which by itself is also a minor inconvenience. The last step involves completing some additional security checks, and your transactions limit will be increased.
According to some bettors, another disadvantage of using Skrill is the longer period of time required to transfer the funds from the Skrill account to their bank account or credit/debit card. As was previously mentioned in some cases, completing this transaction might take up to seven business days.
Another setback that punters should be aware of is the fact that some sportsbooks do not accept payments via Skrill among the eligible methods for bonus retrieval. Bettors are not able to claim some of the promotional incentives offered by web-based bookies in case they have funded their accounts via Skrill. However, in view of the large number of sportsbooks accepting Skrill as a viable payment method, bettors have quite great chances to find one that does not impose such limitations.
Countries Where Skrill is Used for Sports Betting
The greatest advantage of using Skrill to fund your sports betting account is the fact this payment solution is widespread and is commonly accepted by many reputable bookmakers. Furthermore, the method is available in a vast range of countries around the globe.
As was stated at the beginning of this article, this popular e-wallet can be used in over 200 countries. What further adds to your convenience is the fact Skrill works with over 40 different currencies, so if you choose yours, you will not be charged extra fees for currency conversion. The website is also available in 14 languages.
Of course, before they proceed to open a Skrill account to use for betting, punters are recommended to first make sure online gambling activities are legal on the territory of the country they reside in. If not, there is a good chance their Skrill account will be suspended or terminated.
In some countries using Skrill is allowed for online purchases, but as online sports betting and gambling altogether are not legal, punters will not be able to use the e-wallet for this purpose. Such countries include the United States of America (only sportsbooks licensed by a relevant state regulator can accept payments with Skrill), China, Turkey, Malaysia, and Israel. Punters must always remember they are the ones who bear the responsibility for their actions. Please make sure you are not breaking the laws of your country of residence by using Skrill for such transactions.
Then again, there are some countries where Skrill is not available altogether. The list is relatively short though and includes countries like Yemen, Syria, Somalia, South and North Sudan, Nigeria, North Korea, Afghanistan, Cuba, Iran, and Myanmar (formerly known as Burma).
Those of you, who intend to use the service of this e-wallet to fund their sports betting accounts should first visit Skrill's official website and go through the list of accepted countries. As it encompasses over 200 countries, there is a good chance yours will be listed as well.
FAQ
Yes, apart from the standard Skriller account, users may upgrade also to True Skriller and VIP Skriller. Leveling up to a True Skriller status enables them to take advantage of lower fees and some additional benefits. The VIP Skriller Program entails also higher rewards, dedicated support, and special offers.

Yes, there is 2FA, or Two-Factor Authentication, which is free of charge and considerably improves the level of security of your finances. Users who have opted for the extra level of security may download the Google Authenticator App for free and thus use the 6-digit code, along with the e-mail and password, in order to access their accounts.

The verification process involves providing identity proof. Users should present a scanned copy of their ID card or driving license.

Generally, receiving funds via Skrill is immediate and free. However, sports betting fans should further check with the online bookie if there are any additional fees on its behalf. What is more, sports betting operators perform verification checks that tend to prolong the process of withdrawal of funds.

Yes, sports betting enthusiasts are enabled to carry out transfers in more than 40 currencies. However, they should be aware that currency conversion fees apply.
(Visited 1,015 times, 1 visits today)