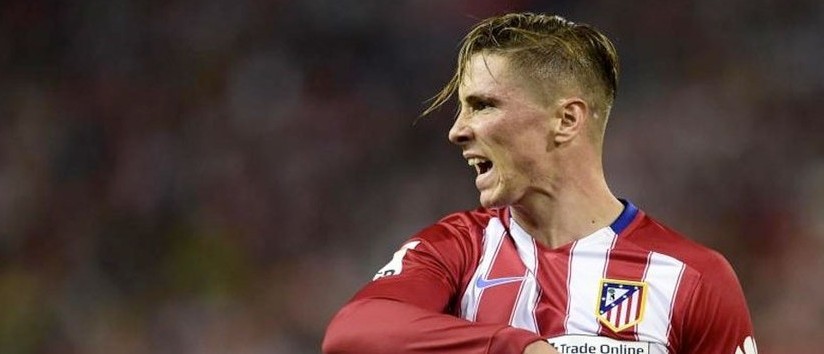 The 31-year-old forward of Atletico Madrid Fernando Torres was not present at his side's latest training session on Tuesday because of suffering from a knee injury.
Atletico Madrid revealed in an official statement that the player had not been able to train with the rest of the squad in their first training session this week. The club also shared that Torres had felt discomfort in his right knee after his side's tie against Valencia.
According to the Spanish club's statement, Fernando Torres underwent diagnostic imaging tests. As stated in the medical reports, the results indicate that the striker suffers a traumatic injury to his right knee, which has been swollen and painful. Atletico Madrid also shared that the player is expected to undergo special medical and physical therapy treatment that is supposed to help him get better.
The Spanish club have not engage themselves with any predictions how long it would take before Fernando Torres to be able to enter the field again, but he would miss his team's fixture against Deportivo La Coruna on Saturday. Apart from officially confirming the striker's injury, Diego Simeone's side have not specified how long the 31-year-old forward is likely to be unavailable for the club's manager.
The striker, who was once part of Liverpool and Chelsea squads, was one of the key players at the time of the Spanish club's 3-1 victory over the team of Valencia in La Liga competition on March 6th, especially considering the fact that he was the one who scored his team's second goal less than 10 minutes after he was entered on the field as a substitute.
The victory over Valencia extended the unbeaten run of Atletico Madrid to seven games in all competitions. The win also helped the Spanish club maintain the gap between them and La Liga leaders Barcelona to a total of eight points. Currently, Atletico Madrid occupies the second position in La Liga table, being positioned four points ahead of Real Madrid who are third up to date.
La Liga No.2 team are to host the team of Deportivo La Coruna on March 12th. It would be crucial for them to win the game in case they want to keep pace with Barcelona. Then, only three days later, Diego Simeone's men are to face PSV Eindhoven in their Champions League Round of 16 second leg, after their game one ended in a goalless draw.
(Visited 359 times, 1 visits today)