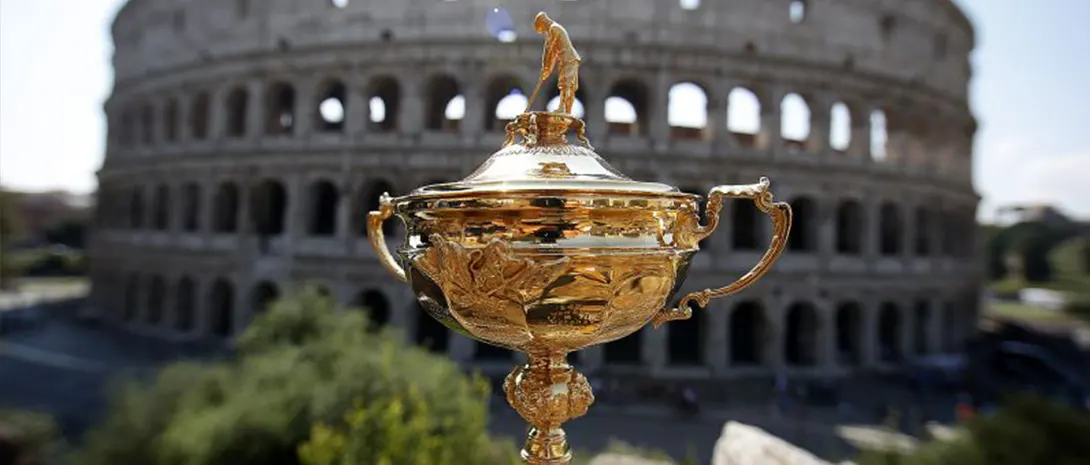 Key Takeaways:
The upcoming Ryder Cup in Rome has led to a significant surge in the hotel and tourism industry, particularly five-star hotels with premium prices.
The Marco Simone Golf and Country Club near Rome is set to host the prestigious golf event, attracting golf enthusiasts and tourists from around the world.
Despite overwhelming demand, all tickets for the Ryder Cup have sold out within the first 36 hours.
The economic impact of the event is estimated to reach up to €1 billion, thanks to its global viewership of around 800 million golf enthusiasts.
A Tourism and Economic Uptick
The city of Rome and its surrounding areas are experiencing a thriving hotel industry, especially within the five-star segment, thanks to the upcoming Ryder Cup. This renowned golf event not only promises a thrilling sporting spectacle but also positions Rome as a hub for golf-themed tourism.
Brothers, what we do in life echoes in eternity.

Welcome, to the @RyderCup.#GoUSA 🇺🇸 pic.twitter.com/rsm0Osq8aC

— Ryder Cup USA (@RyderCupUSA) September 25, 2023
Setting the Stage for Ryder Cup
The Marco Simone Golf and Country Club in Guidonia, located near Rome, is gearing up to host the Ryder Cup—a highly anticipated golf competition that will pit European and American golfers against each other. With a daily capacity of up to 50,000 attendees and stands accommodating 4,800 spectators at the first hole, the event is poised to make a substantial economic and tourism impact.
"A deep dive into the statistics of our team" 📊

Luke Donald explains why Team Europe will open with foursomes at the Ryder Cup ⬇️ pic.twitter.com/zXkFWMEHu7

— Sky Sports News (@SkySportsNews) September 26, 2023
Full House and Sold-Out Tickets
However, securing last-minute tickets is no longer an option, as they sold out within a mere 36 hours of becoming available. The Ryder Cup Europe had to implement a random drawing system to accommodate the overwhelming demand from enthusiasts spanning 140 countries.
A Global Gathering
Visitors hailing from 85 different nations will converge in Rome for this prestigious event, with significant representations from the United States, the United Kingdom, Ireland, Germany, and Italy. This influx of visitors has driven hotel occupancy rates to full capacity, resulting in soaring prices.
Good vibes only 🤩#TeamEurope pic.twitter.com/03NxOugU2v

— Ryder Cup Europe (@RyderCupEurope) September 26, 2023
Economic Impact and Global Exposure
Organizers anticipate that the Ryder Cup will generate an economic impact of up to €1 billion, owing to its extensive global viewership of approximately 800 million golf enthusiasts worldwide.
A Historic Occasion
This marks the third time the Ryder Cup has ventured to Continental Europe, following previous editions in Spain (1997) and France (2018). Over 7,000 individuals, including 1,600 volunteers, will participate in the event, and it will be covered by 39 broadcasters.
A staggering 900 media professionals, including around 450 journalists stationed at the Media Center of Marco Simone Golf & Country Club, will be in attendance. The Ryder Cup, with its extensive television coverage, is set to reach viewers in at least 180 countries.
Moreover, as a lasting legacy, the event will contribute to the development and inauguration of the expanded Tiburtina, a significant infrastructure project celebrated in Italy.
(Visited 39 times, 1 visits today)