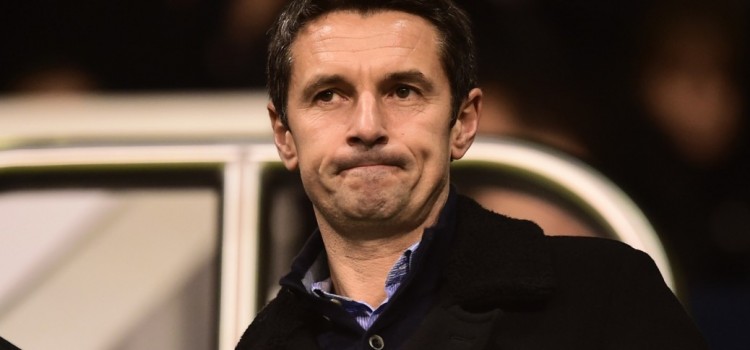 Remi Garde, the current manager of Aston Villa, announced that for the time being, the coaching staff of The Lions remains unchanged. According to the latest reports, the club was about to recruit Steve Round, who used to be an assistant coach at Manchester United.
Garde, who was a manager of the French team Lyon in the period 2011-2014, has put a lot of time and efforts into filling the vacant coaching positions at Aston Villa. Although he was willing to speak to Bruno Genesio and Gerald Baticle, he did not receive an approval to do that because Genesio and Baticle are currently employed with Lyon.
Garde was appointed as an Aston Villa manager at the beginning of November but the former club manager, Tim Sherwood, had entered into talks with Steve Round in the summer. The latter fact gave Garde the freedom to appoint Reginald Ray as his assistant. Villa's manager said that he was content with his staff right now although Round was linked with the club.
Garde added that Aston Villa officials had a conversation with Round before his appointment as a manager, but he was given the freedom to choose his own staff. He confirmed that he had a conversation with Round, but he did not consider him to be the perfect fit for Aston Villa's backroom staff. Garde revealed that he has had a conversation with Round out of politeness and his goal was to explain the situation to him. Currently, Garde can count on the assistance of Reginald Ray and the fitness coach Robert Duverne.
As for Round himself, he left Derby County where he was temporarily appointed. Although he has been out of work since August, he did not accept Steve McClaren's offer to become his assistant at Newcastle. The 45-year-old has a long coaching career. He has worked for Everton, Manchester United, Middlesbrough, Newcastle, Derby County.
Initially, it was thought that Kevin MacDonald, who took over the reigns of the club when Sherwood left, was again invited to be Garde's assistant. However, rumour has it that he has turned down the invitation. It seems Garde is open to the opportunity of hiring a coach with considerable Premier League experience, but he believes there is no need to rush.
Aston Villa remains at the bottom of the Premier League standings this season as the team managed to achieve only one victory out of twelve matches. The Lions are playing against Everton on Saturday at Goodison Park Stadium.
(Visited 42 times, 1 visits today)