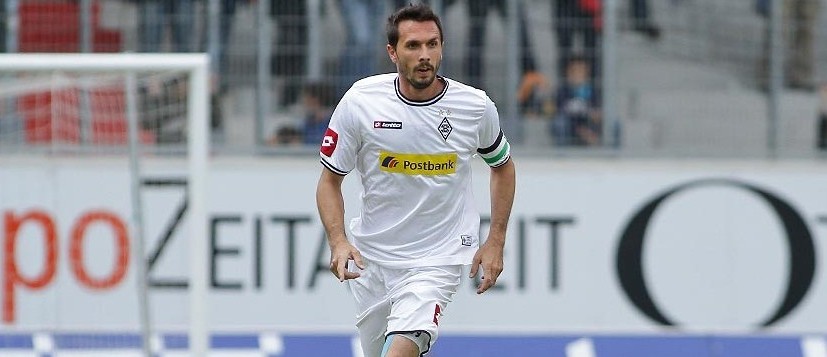 The defender of Borussia Mönchengladbach Martin Stranzl has officially revealed his intention to retire at the end of the current campaign. With tears in his eyes, the 35-year-old player has said that he is to put an end to his professional football career in the summer of 2016.
The player became part of Borussia Mönchengladbach after leaving Spartak Moscow in 2011. He has made 143 appearances for the German club and has a total of 10 goals on his record.
Stranzl has been facing some hard time lately, provided that he has missed most of the current season due to injuries. That is exactly why the player has explained that even if he managed to get back to his best form, the fact that he should eventually put an end to his carrier should not be forgotten.
After taking part in a total of 143 official matches for the Bundesliga No.6 club, the long-time captain of the squad has announced on a press conference that he made the decision to quit in the summer, after unfortunately not been able to enter the field in as many games as he would like to.
Martin Stranzl has also shared that be would like to play again over the current season, so he would do everything he could in order to enter the field again. He said that he would love to play one more game in front of his club's amazing supporters in order to recall the fantastic moments he had at the time he was part of Borussia Mönchengladbach.
Last year Stranzl, who is also a former player of Austria national football team, was persuaded not to end his career, as it was the first time he mentioned an eventual retirement. Then, he extended his contract by one more year.
Unfortunately, a calf injury has limited his chances to get game time on a regular basis since then. The 35-year-old defender has admitted that making the decision of ending his career was not an easy one, but he had to be sensible and listen to the "signs and signals" of his body.
Stranzl has made only two appearances in the Bundesliga over the 2015/2016 season because of some traumas. The player is currently recovering from a hamstring injury, and before that he had suffered an eye socket fracture.
The sporting director of the Bundesliga club Max Eberl has also commented on the news of the long-time captain's upcoming retirement, saying that was a tragedy for the team, but he also promised they would make a good use of the situation, too.
(Visited 188 times, 1 visits today)