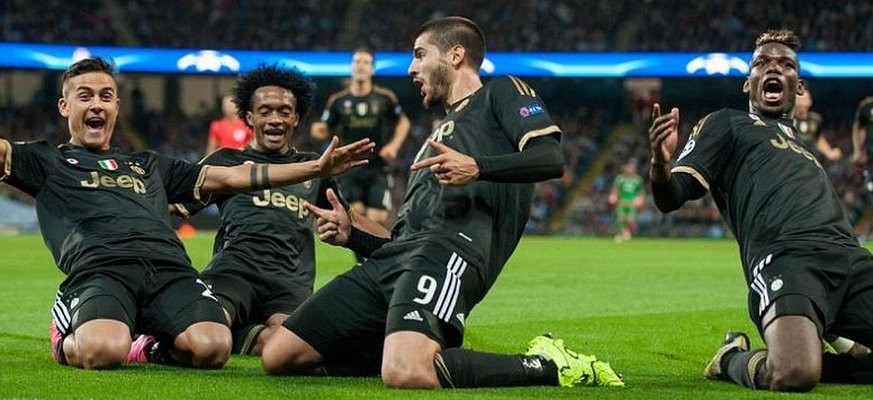 Juventus achieved a 1-0 win over Manchester City at Juventus Stadium yesterday. This victory moved Massimiliano Allegri's men to the top of Group D. Both teams will join the knockout stages in the Champions League.
Mario Mandžukić was the goal-maker of the game. In the 18th minute he succeeded in scoring a goal for Juventus. This was the only score for the match, but it was more than enough to move the Italian team to the top spot. Before the goal, Fernandinho stroke from a close range, but could not achieve a success.
Man City had a lot of possession, they managed to create good positions in order to score. The team almost succeeded in equalizing the result. Raheem Sterling had a great chance to score, but the missed the opportunity.
Later on both team had good opportunities to score, but Juve's and Man City's posts were hit and no scores were achieved.
Manchester City had good Champions League campaigns and Pellegrini's men joined the last sixteen in the previous two seasons. This time Man City need to prove that they are fully prepared to establish themselves amid the elite of Europe. They lost a 4-1 home match against Liverpool on Saturday and yesterday they were defeated again.
Despite the loss, Manchester City have nine points and they place themselves second in Group D. They qualify among the last sixteen, but the importance of finishing top should not be underestimated. For the last two years, finishing second signified the end of their participation. Both times they played against Barcelona and both times they were defeated.
Man City's manager said that his club was been criticized for their performance in the old continent, but the team was going to the knockout stages for the 3rd year in a row.
If a team finishes top of your group, this means that they will not play against the winner of the other groups including Barcelona, Real Madrid and Bayern Munich. Therefore, Man City may be facing a tough match, if they finish 2nd.
Pellegrini added that it was important to avoid a game against Barcelona, so they needed to reach one step more.
Juventus will play against Sevilla next month. If they win, the team will secure their first place at Group D. Manchester City need to achieve a victory over Borussia Mönchengladbach. But they need a favour from Sevilla, too, in order to be on the top the group.
(Visited 145 times, 1 visits today)