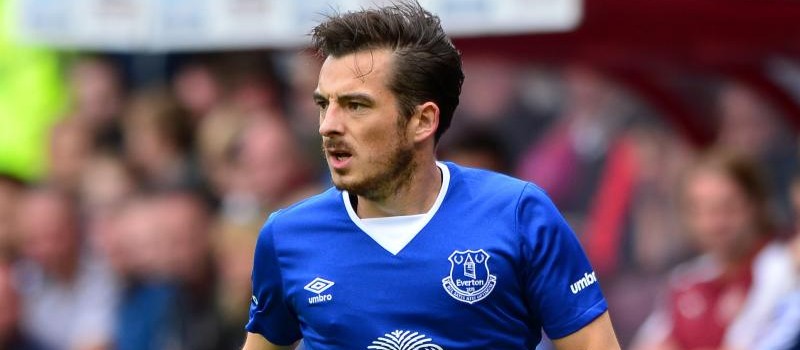 Roberto Martinez, Everton's manager, announced that Leighton Baines was "physically ready" to play, but he remained tight-lipped as to whether he was going to let the left-back play in the match against Bournemouth scheduled for this weekend.
Baines suffered a serious injury and has undergone two ankle operations over the past six months. Two weeks ago, the England international took part in a behind-closed-doors friendly where he scored but Martinez was still reluctant to let him play.
Everton's manager was asked to comment on Baines' condition and said that he was in a good physical shape, but what he needed was to regain his confidence. Martinez confirmed that he needs to be careful when it comes to letting Baines play and added that he will "take it day by day".
Martinez also said that despite being in a good physical form, Baines need to recover his mental condition and pointed to the two ankle operations his player has gone through. Apart from the aforementioned behind-closed-doors game, Baines also played for 45 minutes in the derby against Porto as a midfielder for the Premier League International Cup.
According to the expectations, Baines is to play against Bournemouth on Saturday, especially after Martinez' confirmation that he was physically fine.
Everton's manager went on to say that the left-back needed "the right sort of introduction" as he needed not only good physical form but also confidence. Yet, he said he was happy to see one of his key players back in training.
However, Martinez added that rushing Baines back poses a high risk of another injury, which therefore means he might be out for the rest of the season. Instead, he was going to use his freshness and an incredible set of football skills when he is fully recovered.
As for Martinez, he believes that the return of injured players will form the strongest squad since he took over the reigns of the club.
The last game Baines played for Everton was at the beginning of May. Then, he injured his ankle during training and his recovery took quite some time but unfortunately, he picked the same injury right before the start of the new season. Now, Baines seems eager to be reintroduced to the club, especially now, when the European Championship derbies are getting closer. For the time being, the Toffees are ranked seventh in the Premier League standings. They need six more points to secure a Champions League spot.
(Visited 120 times, 1 visits today)