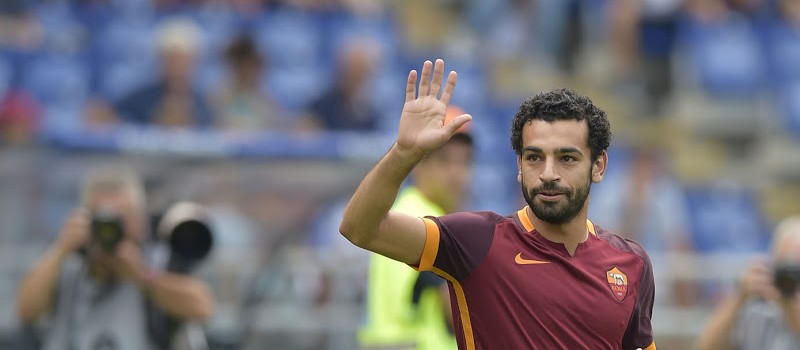 In a recent interview with La Gazzetta Dello Sport, Salah Ghaly, the father of player Mohamed Salah, disclosed the winger is more comfortable with playing for Roma, as compared to his stay at Fiorentina.
Salah enjoyed a short spell with Chelsea. At the beginning of 2015, the Blues loaned the 23-year old Egyptian to Fiorentina, where he was expected to remain until the end of the 2014/2015 season. However, in August, the winger was transferred to Roma as a season-long loanee, but later the club decided on buying him permanently. Shortly after, Salah made his debut with the Giallorossi in a game against Hellas Verona.
Salah's refusal to extend his stay at the Florentine club sparked a legal dispute, which remains to be resolved.
Recently the player's father, Ghaly, spoke about his son's brief spell in Florence, and revealed Salah did not feel quite at ease, while playing for Fiorentina. This led him to sign the permanent contract with Roma in August, 2015. Fiorentina even threatened the player with legal action, but the threats proved to be insufficient in dissuading him from transferring to Roma.
The former Chelsea player did not experience any troubles adapting to his new life in the Italian capital, his father revealed. According to Ghaly, Salah has been welcomed warmly by both his team mates and the club's fans. Ghaly continues on by saying Italians, in general, are very cordial people, much like his compatriots, the Egyptians.
The player's father disclosed Salah is on very good terms with all his Roma team mates. He gets along with all players, but is especially close with Nainggolan, Roma's midfielder. The father describes Salah's relationship with the team's manager, Rudi Garcia, as "excellent". In Ghaly's words, Roma is determined to win the Scudetto, a fact, which partially explains why Salah is determined to remain with the team.
Salah Sr. also shared details on how his son ended up in Serie A. The father remembers Salah being intimidated by his move to Florence. However, the player decided to follow his father's advice and accept the loan deal, as it provided him with the opportunity to finally get off Chelsea's bench. The Egyptian winger made a good first impression by netting six league goals during his spell at Fiorentina.
In the interview, Salah's father broached the question of his son's injury as well. The latter sustained the injury in a 2 to 0 game between the Giallorossi and Lazio. Salah sprained his ankle badly, but is expected to recover and return at the field in four to six weeks. Salah Sr. describes the episode as "one of the worst moments" of his life.
The promising Egyptian player plans to return in about a month, despite his doctors insisting he should not rush back to the field, until he has fully recovered.
(Visited 113 times, 1 visits today)