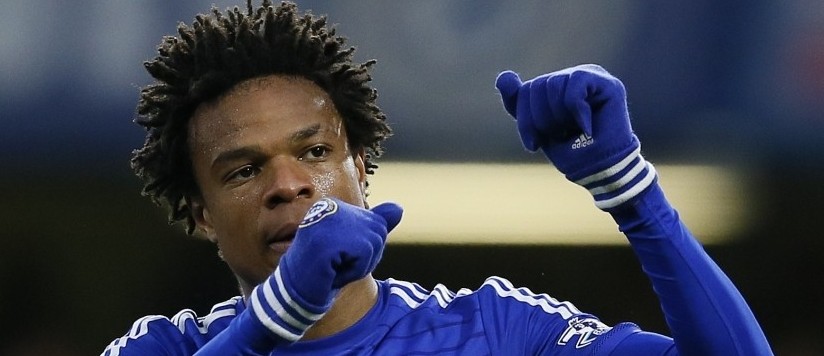 Newcastle United are considering to offer a contract to Chelsea's Loic Remy. The rumours appeared after the team of Crystal Palace cooled down their interest in the 29-year-old forward.
It has long been reported that Crystal Palace have been pushing for making a deal with the striker as their head coach Alan Pardew has been focused on strengthening the team and more specifically, the squad's attacking options before the January transfer window closes at the end of the month.
The team of Crystal Palace seem to be still considering various transfer options. Apart from Remy, who seems to have lost the club's interest, Worlfsburg's forward Nicklas Bendtner and Togo striker Emmanuel Adebayor have been reported as two of the eventual transfer targets of Alam Pardew. The latter is primarily focused on bolstering his side, since the club have managed to score only one goal in their past six Premier League fixtures.
However, Loic Remy now seems quite unlikely to move to Selhurst Park in January regardless of his excellent performances under the leadership of Pardew at Newcastle United that is currently 18th in the Premier League. The striker managed to find the back of the net 14 times in a total of 26 Premier League appearances for his side over the 2013/2014 campaign. Remy has scored eight goals in an overall of 29 appearances in Premier League matches for Chelsea over the past two seasons.
The 29-year-old striker has been frequently reported as an eventual transfer target to clubs from abroad, such as Spartak Moscow. According to various reports, Remy would bot be allowed to leave Stamford Bridge unless the club finds a worthy replacement of the player. Several sources confirmed that the Brazilian attacker Alexandre Pato is not only considered as a replacement option, but is also close to completing a signing to Chelsea.
If the Pato deal is confirmed, it would probably trigger the transfer of Remy, who has also demonstrated his desire to leave Chelsea's first team until the end of the winter transfer window.
Remy is not the first transfer target that has been related to the team of Newcastle United, as the squad have also been strongly associated with Saido Berahino's name. The 22-year-old Berahino, who has been also reported as a transfer target of Newcastle, would probably leave West Bromwich Albion in case that Remy agrees to join the club on loan deal until the end of the current campaign.
(Visited 66 times, 1 visits today)