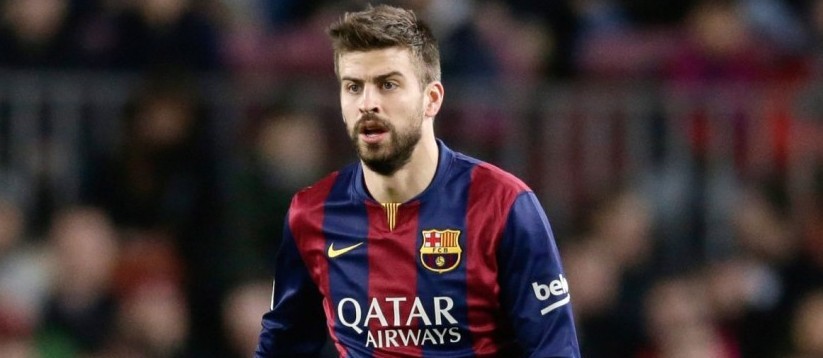 FC Barcelona's first-team defender Gerard Pique was the main attraction at the 19th Festival of Catalan Sport, which took place on Monday. The event was organised by the Union of Catalan Sporting Federations that worked in collaboration with the "Sport" newspaper.
Pique was awarded with the "Best Catalan Sportsperson" prize at a special ceremony at the Maritime Museum in Barcelona. In addition, his side won the award in the "Best Catalan Team" category. The award was granted to the club's vice president Jordi Mestre, who came out as a recipient on behalf of the club.
Barcelona's president Josep Maria Bartomeu and the vice presidents Manel Arroyo and Jordi Cardoner were also present at the event at the Maritime Museum. They were not the only ones of the club's executives who attended the ceremony, which gathered also the Chief Executive Officer Ignacio Mestre, directors Pay Vilanova, Oriol Tomas and Josep Ramon Vidal-Abarca, as well as the director of professioal teams Albert Soler.
Mr. Jordi Mestre, who currently occupies the position of vice president of the Sporting Area of the team went up on stage on behalf of the entire club in order to receive the "Best Catalan Team" award. It was granted to the Spanish grand due to its excellent performance in 2015, which resulted in it claiming the five trophies last year.
Thanks to the fact that Gerard Pique played a key part in the overall success of his side in 2015, he was also praised and granted a special award. The prize was officially handed to him by the President of the Catalan Regional Government Carles Puigdemont and the President of the UFEC Gerard Esteva, respectively.
Pique was quite emotional over the ceremony and dedicated the award to his parents.
The 28-year-old defender is closely-bond to Barcelona, as his career began at the Nou Camp Stadium. Pique was taught in the club's La Masia academy. Then, before signing his first professional contract, he joined Manchester United in 2004.
Unfortunately, Pique had some hard time while having difficulties holding down a regular first-team place in the Premier League club. He was sold back to Barcelona in 2008 via a loan spell at Real Zaragoza. Since then, the defender has managed to become one of the best centre-backs not only in Spain, but also in the world.
The player has been a much-praised player by both critics and fans, especially considering the fact that he has earned 74 international caps for Spain. He was also part of the national football team over the 2010 World Cup and 2012 European Championship.
(Visited 246 times, 1 visits today)