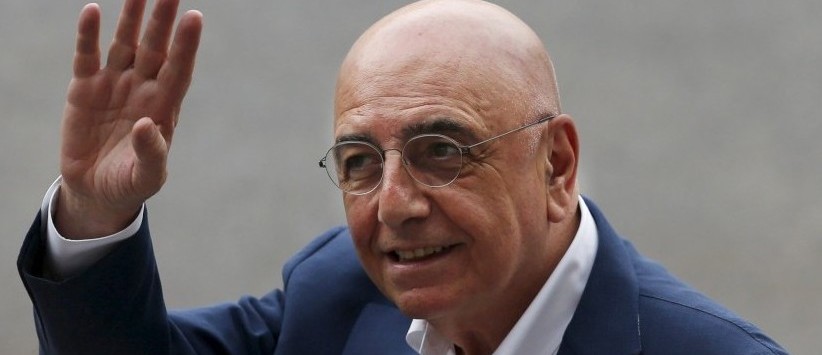 According to media reports, the headquarters of AC Milan have been raided by Italian financial authorities on Tuesday morning. The operation came as part of an investigation against the local football clubs on allegations of deceitful activity that involves 64 individuals, including a number of high-level executives and directors.
Members of Guardia di Finanza searched the headquarters building of the club. The raid came as the first part of the operation that is to examine an eventual tax evasion of 35 clubs from Serie A and Serie B, and ended with seizing some documents and assets.
In addition, a total of about €12 million are suspected to have not been paid on purpose. The raids on Tuesday morning and following documents and assets seizures are considered a "pre-emptive measure" for recouping the sums that have been illegally withheld.
Several Italian sports media have reported that the general manager of AC Milan – Adriano Galliani – is one of the main suspects on the case. Some of the other individuals alleged in suspected wrongdoings are the president of S.S.C. Napoli Aurelio De Laurentiis, the ex general manager of Juventus – Jean Claude Blanc, the chief of Lazio – Claudio Lotito, as well as Hernan Crespo and Ezequiel Lavezzi.
The investigation is being conducted by the Naples public prosecution led by Vincenzo Ranieri, Danilo De Simone and Stefano Capuano.
As explained by Vincenzo Piscitelli, who is assisting the investigation, some of the clubs have been suspected into using some illegal practices, so they were being examined in order to find out whether they have been making the correct tax payments, including the agent fees payment.
According to the prosecution office, football players' agents would invoice certain fees only to the football clubs saying that their activity as intermediaries was only in the exclusive interest of the club. However, the truth is that they are acting completely in order to protect the players' interests. This scheme is considered one of the major "fraudulent mechanisms" used, which caused searches and assets seizure from clubs of Italian Serie A and Serie B.
On the other hand, clubs themselves have been drawing benefits from the chance to deduct these fees fully from the taxable income. They have also been reported to have benefited from the tax allowance on the added value of these agents' "exclusive" services.
According to the prosecution office, this scheme provided with players with the chance to not declare the so-called fringe benefits. The examination has shown that the amount of money paid by the clubs actually represented earnings that should effectively have been granted to the players. The only payments that could be omitted were represented by certain fiscal deductions and social security payments charged on the total amount the player was due to get.
(Visited 108 times, 1 visits today)