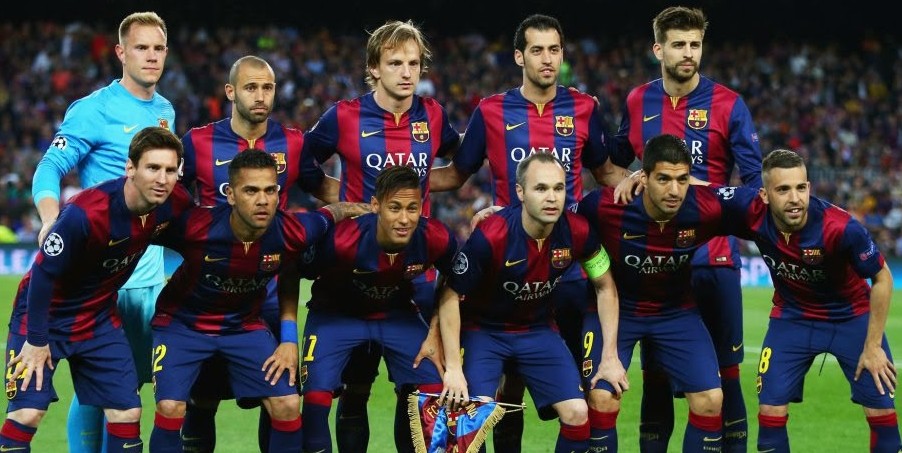 Barcelona won an outstanding 4-0 victory over Real. After the match they went back to train for tonight's Champions League game at 8.45pm CET. The Catalans will play against Roma at Camp Nou.
Barcelona need only one point to join the last sixteen of the Champions League. Also, this will ensure that they will finish top of Group E.
Javier Mascherano injured his thigh in a clash with Rodriguez during the match on Saturday. He has not been training since the weekend and he will not participate tonight. Jeremy Mathieu will replace him.
Luis Enrique said that Messi was fully fit and he needed playing time. The manager preferred not to discuss whether the Argentinian star is participating 90 minutes or less.
Striker Gervinho is not available for the match, because he has a thigh strain. Francesco Totti is not likely to play neither. Mohamed Salah is out of the field, too, because he has an ankle injury. It is not sure whether Daniele De Rossi will participate.
Luis Enrique admitted that he would always like Roma, because he had been their coach for a year, but tonight was all about Barca. He expects that the game would be different from the one in Rome. The Barca's manager said that the derby between the top clubs would be interesting.
Rudi García, Roma boss, expects that Barcelona would have more possession, so they had to organise themselves. He added that his team had to take their chances, because if they were playing defence, they would lose. Garcia also said that Barca had huge players and great manager and that their team was the best.
Barcelona are definitely at their best and when they are the team is very dangerous. They have achieved a great 4-0 victory over Real Madrid. Enrique's men are at the top of La Liga's table. Barca proved themselves that they are a great team even without Messi. They won nine out of ten matches.
The Catalans have ten points of twelve in Champions Group E. If they score one point, it will be enough to guarantee a qualification in the 1st place.
On the other hand, Roma scored 29 goals in 13 matches. They have achieved great results in Serie A. But they are 4th at the Serie A – Roma are one point behind Napoli and Fiorentina and Inter are three points ahead. This would have not been the case, if the game on Saturday against Bologna did not end 2-2. Rudi García described the derby as "a parody".
Roma are 2nd in Championships League Group E and have five points. They should not lose at the Camp Nou tonight, because BATE Borisov or Bayer Leverkusen will take advantage.
(Visited 62 times, 1 visits today)