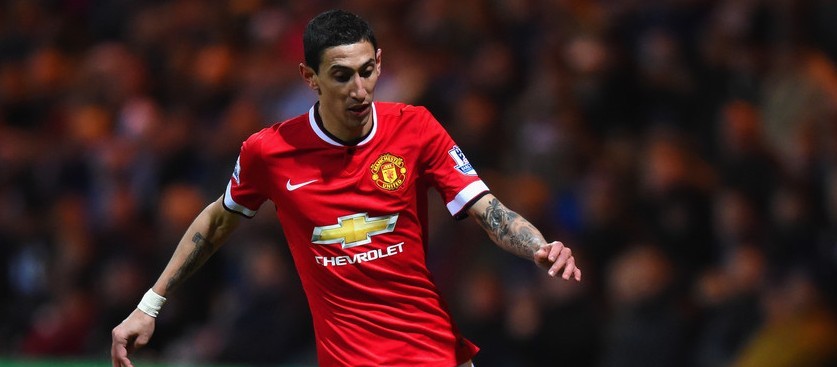 The Paris Saint-Germain player Angel Di Maria unwillingly found himself in the midst of a social media drama. This happened after a page that was claimed to be belonging to Di Maria shared an ambiguous massage that implied that the Argentinian could soon be playing with Cristiano Ronaldo.
The verified Facebook page dedicated to the 27-year-old winger hinted about an eventual reunion of the two players after posting a picture of them two, saying "Soon my friend. Cristiano Ronaldo."
However, the wife of the Paris Saint-Germain winger – Jorgelina Cardoso – claimed Di Maria was not responsible for posting the message, saying the latter did not come from him, saying "Angel does NOT use Facebook, he does NOT use Twitter." Still, if the message was not posted by the player, it remains unclear who is the one that administers the page that was marked with a verification tick.
Later, Di Maria Facebook page was deleted after the post was reported as genuine by a number of media.
The plans of Cristiano Ronaldo have recently been widely commented in public space. The Portugal-originating winger has been linked with an eventual move to the French Paris Saint-Germain to join his ex-team-mate Di Maria – a speculation that has been roaming around for some time. Now, the Facebook message posted on the Facebook page of Di Maria has been taken as a proof that not everything between Ronaldo and Real Madrid is going so well as constantly demonstrated.
As already mentioned above, there have been some rumours about Cristiano Ronaldo planning to leave Real Madrid in order to join Paris Saint-Germain's squad. However, the Portuguese's agent Jorge Mendes denied such plans of the player. He literally told both Paris Saint-Germain and Manchester United to forget about signing a contract with the player, after insisting that Ronaldo plans included ending his career at Real.
According to Mendes' statement, Ronaldo does not even consider leaving Real Madrid and wants to end his career there. Still, could it be just a coincidence that the post was written only several hours after the team of Real Madrid confirmed the future of its head coach Rafa Benitez?
It has long been rumoured that Cristiano Ronaldo does not like the methods of the club's head coach Benitez and is not satisfied with being at the club, which has been literally humiliated at its own stadium after the Saturday's 4-0 home defeat to Barcelona in El Clasico.
(Visited 117 times, 1 visits today)