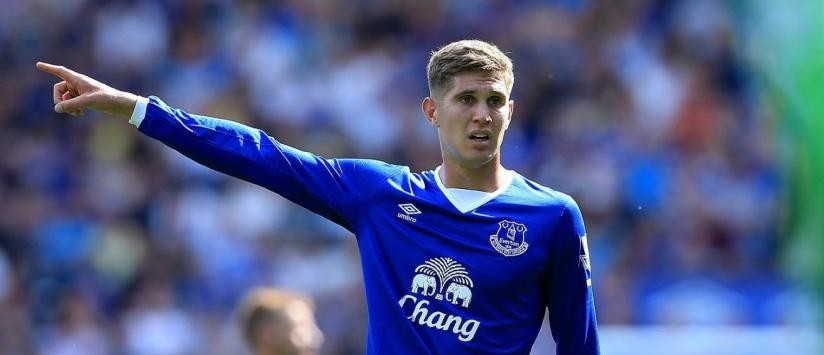 The 60-year-old former Liverpool player Alan Hansen has said that Everton's rising star John Stones would be a perfect fit for Barcelona.
In fact, over the pre-season the team of Everton rejected a total of three offers from Chelsea for the 21-year-old defender. The highest transfer offer made for Stones amounted to £44.2 million. The club would have to turn down suitors once again in the summer, as the defender is likely to be included in England national football team under Roy Hodgson for the European Championships.
Despite John Stones has been one of the key players in Everton's defence, he has been also trying to bring the ball out of defensive line, which according to Hansen could be improved on with more experience and work.
Ex Liverpool star commented in an interview for a reputable media that Stones looks like a real talent, and considering his young age, he would be able to learn how "to play the percentages." According to Hansen, John Stones has all chances of becoming a great star in the Premier League and confessed his mistake when saying that no matches could be won with such young players. He also added that experience is everything, but football players learn over their entire career.
When it comes to the future of John Stones, the former Liverpool star has shared his confidence that the 21-year-old is part of Barca's future game plans. According to him, the Spanish grand would be great for Stones, who has all the qualities needed to become one of the most popular names in La Liga competition.
Henson explained that in footballing sense, this comes to Barca's consideration, but the Spanish club would be perfect for the young defender. According to Liverpool's former centre-back, the style of play of Stones and Barcelona are pretty much the same, which would make an ideal match-up for both the club and the player. Henson also added that Barcelona are not a team that give many goals away. In addition, he explained that La Liga current No.1 club have not lost a game for five months.
The ex star of Liverpool has said that in his opinion, John Stones had all the attributes to become one of the greatest players, but after all, at this stage clubs would still pay primarily for his potential, considering the fact that they are ready to spend £50 million to buy him.
Henson, however, also said that the young defender should be given the chance to play on a regular basis in order for the football team to help him develop his qualities, as England need is defenders of the highest level possible.
(Visited 73 times, 1 visits today)