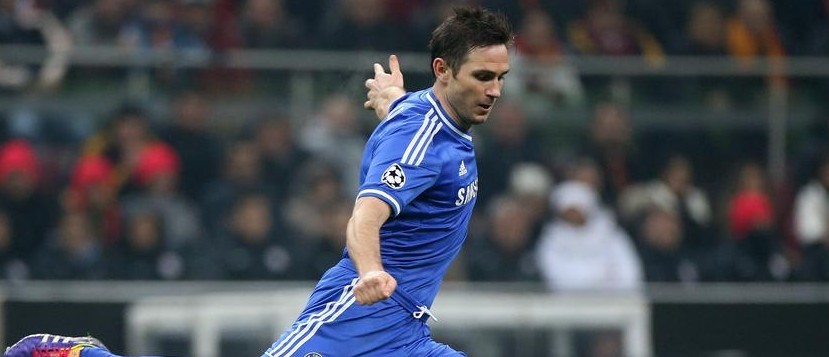 The 37-year-old midfielder of New York City FC who have once been an England international – Frank Lampard – commented on the Chelsea's performance up to date, saying that he is shocked to find club so close to the foot of the Premier League table. However, he still supported the club and expressed his hopes that Chelsea would make it to the top half until the end of the current campaign.
Unfortunately, it is true that only eight months after winning the Premier League title, the team of Chelsea dropped down to the 14th place. It is now only four points above the relegation zone, regardless of the fact that the club has managed to win all of its last six games.
Lampard commented that he had the privilege of being part of "a really good era". He had said that the club is not used to getting such poor performances, but expressed his confidence that the team would come back at the top of the table.
According to the midfielder, such a big club could not do without some issues, especially when it comes to firing the manager who has helped his side win the Premier League only half a year earlier. The poor performances of Chelsea over the current season resulted in firing the manager Jose Mourinho from the job. He was dismissed on December 18th 2015 after spending only about seven months in the the club.
Lampard also said that was a difficult decision for Chelsea, and it is yet unknown how it would go in the upcoming couple of years. According to the former England international, no one in the squad have been happy with the club's performance in the Premier League. For Lampard, such a presence at the field mean that the club needs a change, and change is something Chelsea are used to.
The player shared his expectations that the team is to improve its presence at the field, but he could not engage himself with predictions if this is something to happen in the current transfer window. He also commented on the situation, saying that in his opinion that "a new injection around the team" is needed.
Still, he shared that the team's squad is great, but they could use a new addition in order to boost their performances. According to Frank Lampard, new additions can be chased over the summer transfer window.
(Visited 63 times, 1 visits today)