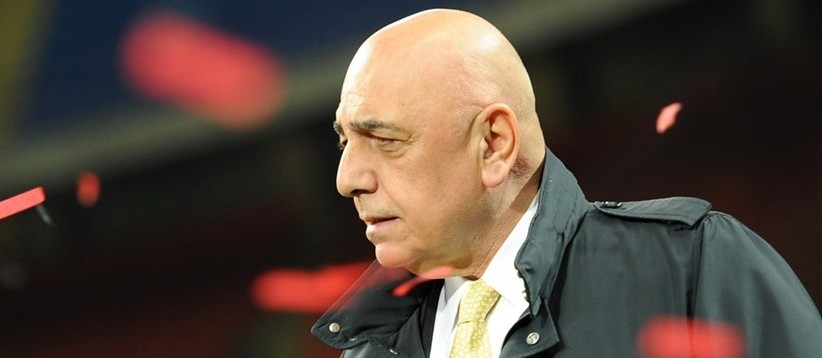 The Chief Executive Officer of AC Milan – Adriano Galliani – commented on the speculations of Marouane Fellaini's eventual transfer in the Italian club, saying that such a move would not happen anytime soon.
Recently, there have been some media reports that the squad of Sinisa Mihajlovic would like to bring in the player on a temporary loan primarily due to the fact that the team is expected to fight to qualify for the Champions League for the upcoming campaign.
The 28-year-old player, who is currently part of both Manchester United and Belgium national football team, plays both as a midfielder and a forward. AC Milan's Chief Executive Officer Galliani, however, shared that his side currently have more than enough midfielders up to date, which is why they do not have plans on bolstering the squad.
Galliani explained that he had always liked Fellaini, but it was not very likely for him to join the ranks of Millan. As mentioned above, the club's Chief Executive Officer said there are currently seven players "in midfield" at the Italian grand and revealed that the team is not planning to sign another contract for this position at least until any of the squad's current players leaves.
The Italian added that at this stage, AC Milan are "well stocked" in all areas, which is why it is very unlikely for the club to enter the January transfer market.
Up to date, Fellaini has been serving at Manchester United FC under the lead of manager Louis van Gaal. The 28-year-old Belgian, however, has found his starting opportunities somehow limited. He seems to be not satisfied with the restricted game time he has been getting in the Premier League club, especially when taking into account the fact the player has almost no appearances at the field over the current campaign.
Fellaini has registered a total of 18 appearances in all competitions for the English club over the season, but most of them were made from the bench.
Earlier this week, there have been rumours that three Italian clubs, including AC Milan, Juventus and Roma have made moves to signing with the midfielder on loan, but their attempts were rejected.
Still, Manchester United's manager Louis van Gaal has been reported to may take into consideration some good cash offers if available and eventually sell Marouane Fellaini. Up to date, the Premier League team's head coach has not been interested in giving up on the midfielder on loan to any of the Italian clubs mentioned above.
(Visited 163 times, 1 visits today)