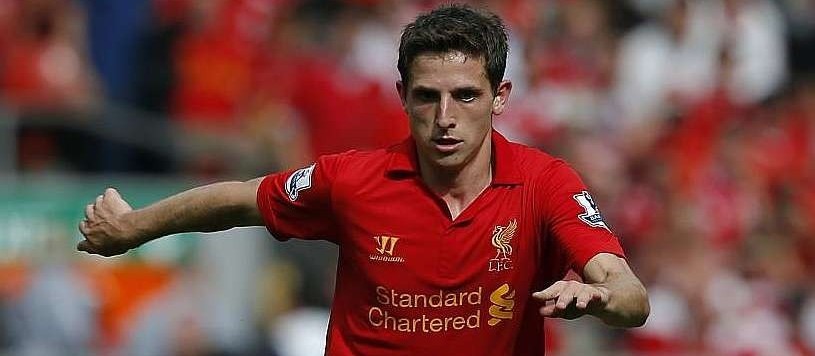 Liverpool midfielder Joe Allen has revealed that he would like to have a long-term future at the Premier League team, so he has been working hard for that. The player also shared that a loan contract over the January transfer window had not been discussed to date.
The 25-year-old Allen has recorded one appearance in the Premier League only over the current campaign – at his side's game against Newcastle a month ago. The midfielder admitted that he needs to work even harder in case he wants to keep his place at the team, especially considering the fact that the contract talks for him which started in March 2015 have been postponed.
There have been initial talks towards the end of the last season, after the former manager of Liverpool – Brendan Rodgers – had revealed he preferred to keep the midfielder who was bought in a £15-million deal from Swansea City in the summer of 2012. Unfortunately, since Jurgen Klopp replaced Rodgers at the manager's position at the club, no further discussions have taken place and Allen got almost no game time.
The player, who is also part of the Wales national football team, confessed that he was not sure how the negotiations concerning his contract would end. His current contact is to expire in 2017, and he admitted that he would like having more game time, especially considering the fact that he has entered the field only once since the beginning of the current season.
In an interview for a reputable media Allen assured that he would keep doing his job in the best way possible and be at Liverpool's disposal when needed. Especially now, at a time when Euro 2016 is knocking at the door, the Premier League team's midfielder needs more time at the pitch in order to press his international claims. His side' performance over the Capital One Cup semifinal first leg against Stoke ended with a 1-0 victory, but it could hardly be described as one of his best ones.
Still, the chances for Allen to get more game time at Liverpool have increased considering the current injury crisis at the club, which has made 11 first-team players unavailable for action. This is exactly why manager Klopp is expected to enter the midfielder more frequently. Signing a loan contract, however, seem unlikely to happen at this stage. The player himself shared there was "nothing to report" when asked about his short-term options.
Now Allen is well-aware of the fact he would have to fight for his future at Liverpool after entering the last year and a half of his contract with the club that currently occupies the eight position in the Premier League table. His long-term prospects still seem to be uncertain, as the midfielder still has not received an offer for a new contract.
(Visited 103 times, 1 visits today)