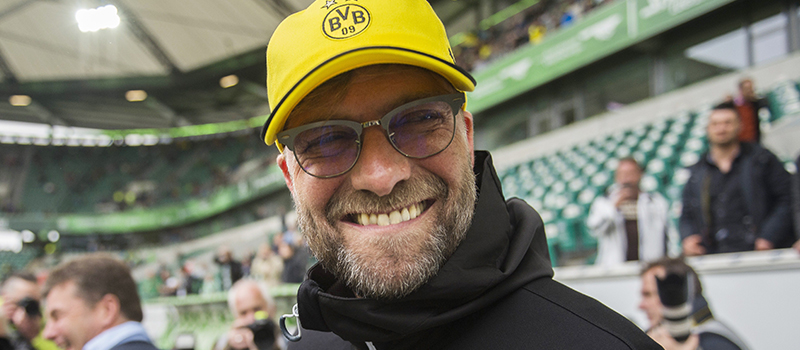 Jurgen Klopp, the newly appointed manager of Liverpool, commented on team's victory over Swansea City and said that the Reds had no time to celebrate despite the success they achieved. Klopp's men managed to climb the Premier League table after a narrow 1-0 home win against the Swans and they are currently ranked sixth.
Klopp is believed to have an extremely positive impact on Liverpool's players and the team achieved six victories out of seven matches under Klopp's guidance.
As for the triumph against Swansea City, it was attributed to James Milner who scored from the penalty spot for the Reds, which was enough to move them to the sixth position. Yet, they failed to turn their dominance over the Swans into a healthy lead. Now, Klopp's team needs four points in order to qualify for the Champions League qualification berths.
After the derby against Swansea City, Klopp gave a press conference and said his team did not have the time to enjoy the triumph as they had to stay focused on the upcoming matches against Southampton, Newcastle and Sion, scheduled for Dec. 2nd Dec 6th and Dec. 10th, respectively.
When asked about his feelings after the victory, Klopp said that there was no time for celebration as the next derby was about to kick off on Wednesday. The German also said that the Reds needed to analyse their last performance and figure out their weak sides in order to secure a victory over Southampton.
Probably the biggest challenge for Liverpool in the match against the Swans was the back line they had to break down. The severe weather conditions also contributed to their struggle and Klopp admitted that the bad weather had affected both teams' performance. The German added that it was not their best performance, but it was the best they could do given the tough weather.
Klopp did not miss to mention that for the most part of the game, his team held the possession although the last 20 minutes were a bit different. He also shared that they were the indisputable winners and the victory was all that counts.
Klopp revealed details about Daniel Sturridge, Jordan Henderson and Philippe Coutinho's return to the pitch. The manager was excited to welcome Sturridge and Henderson who came off the bench in the second half of the derby against the Swans. As for Coutinho, Klopp said that the midfielder will most probably take part in the game against Southampton in the League Cup quarter-final.
(Visited 83 times, 1 visits today)