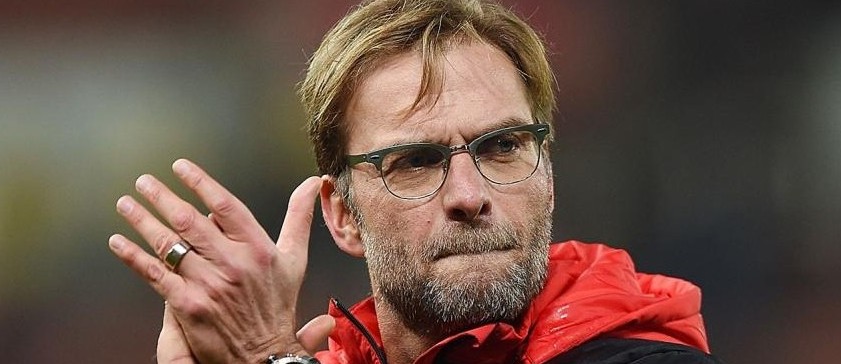 The manager of Liverpool Jurgen Klopp confessed that the club may be forced to enter the transfer market in the January window due to the squad's current injury issues. The problems got even worse over the team's semi-final first-leg victory in the League Cup against Stoke.
The defender Dejan Lovren and Philippe Countinho who plays as a midfielder suffered hamstring injuries over the game. The defender Kolo Toure who is practically responsible for the 1-0 victory of Liverpool ended the match with a problem that appeared as the same injury issue as the other two players of the team.
Previously, head coach Klopp has announced that no transfers have been planned for January, but after the Tuesday's game of the squad, he shared that the injury crisis at Liverpool is something the club needs to think about.
The situation is truly serious, because the team practically does not have fit central defenders, taking into account the fact that Lovren suffered an injury and was sidelined along with Mamadou Sakho and Martin Skrtel. Now, with Kolo Toure also suffering a health issue, Liverpool would be forced to consider eventual new additions to the team.
Manager Jurgen Klopp himself explained that the squad had three centre-backs out of five at their disposal only two weeks earlier, but now they have none, which is actually pretty bad. It seems that the hamstring problems are spreading over the team. As the coach explained, the younger players Jordan Rossiter and Divock Origi also have hamstring injuries.
Daniel Sturridge, on the other hand, has been long suffering a vast variety of health issues, which have prevented him for entering the field for quite some time now.
As a matter of fact, it was head coach Klopp who has been facing criticism due to his high-intensity approach towards his men over trainings. Some experts shared their opinion that the manager has been pushing the players too hard, which lead to the injuries in the team. According to Kevin Kilbane, the "amount of medical attention" players get plus the hard physical work should not be happening, and the manager is the one who must be held responsible for what has happened in Liverpool.
As mentioned above, Klopp responded in a relatively calm manner to the situation, saying he would consider signing a contract with a new centre-back over the January transfer window. He also said that it is his responsibility there are currently five hamstring issues in the squad, but he will do whatever possible in order to deal with the problem.
(Visited 112 times, 1 visits today)