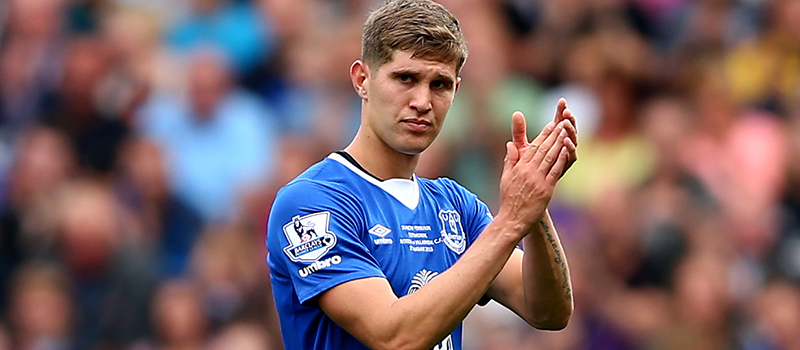 John Stones, Everton central defender, will not leave Goodison Park during the next transfer window in January. Roberto Martinez, the current manager of the Blues, has announced that regardless of the interest major football teams expressed in Stones, he was going to remain a part of Everton.
Chelsea was among the clubs that were going to send a bid for the defender but according to the announcement Martinez made, no bid for John Stones is to be accepted. However, he also revealed that Romelu Lukaku, Seamus Coleman and Ross Barkley's departure from Goodison is almost certain when the next transfer window opens.
Jose Mourinho's position as Chelsea's manager is being scrutinised because of the terrible season the club is having. That is why he was willing to find the reinforcements with the aim of saving his job.
In point of fact, Chelsea has already submitted several bids for Everton's defender but all of them were rejected. Stones himself has requested a transfer, but it was not accepted by Martinez. The latter confirmed that for the time being, no player is leaving Goodison Park despite the expected appealing bids. The Spaniard has firmly stated: "None of our best players will be leaving in January – I'm not worried at all".
Everton's manager went on to say that the club should be more concerned about continuity than any financial decisions. Martinez admitted that during the January transfer window, he will try to find players who would help him enhance his squad rather than selling his top players.
As for Stones, his contract with The Blues is due to expire in three years but moving to another Premier League team reduces his chances of securing a spot at Euro 2016 with the team of England while at Everton he is guaranteed first-team football.
According to Martinez, the period until the international break is critically important for the well-being of the club and it was all about consistency.
Rumour has it that Ron Vlaar might join Everton in January. He left Aston Villa in the summer and now, he is available on a free transfer.
Meanwhile, Everton's manager is due to make an important decision concerning Leighton Baines who is nearing full fitness after a severe injury. Although Martinez seems reluctant to let him play against Aston Villa on Saturday, he is expected to announce his final stance on Friday.
(Visited 81 times, 1 visits today)