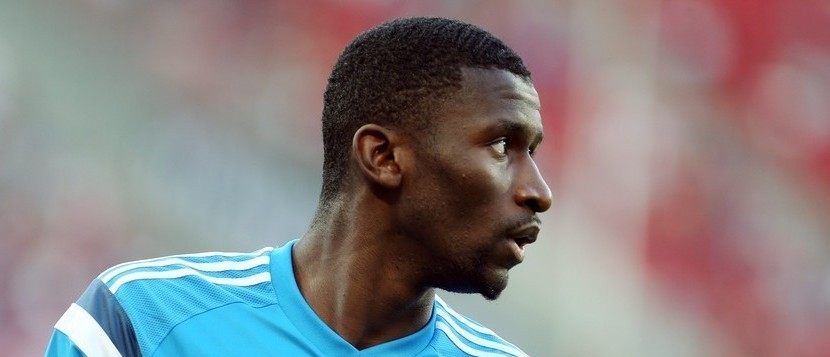 The saga around the 22-year-old Antonio Rudiger seems to be getting closer to its end. The parent club of the defender literally dashed the hopes of Roma to sign with the German centre-back at a discount by insisting that the Italian team must pay the full price for their player.
VfB Stuttgart, which currently occupies the 16th position in the national Bundesliga, demanded that Roma needs to pay Rudiger's full value in order to allow him to move to Italian Serie A on a permanent basis.
The announcement has caused some confusion among the German media, as they believed that a summer transfer of the player was already agreed.
As a matter of fact, the sporting director of Roma – Walter Sabatini – has confessed that he was intending to make a reduced bid for Rudiger, who is also part of the Germany national football team. The Giallorossi brought the defender to Rome in the summer of 2015 thanks to a costly loan deal with Stuttgart. The deal was estimated to €4 million for the season, but Roma has been considering an option to make the transfer permanent at the price of €9 million.
The contract between Rudiger and the German Bundesliga club is to expire in 2017. Even if Roma lets down the idea of making the deal with the the centre-back, there will probably be a great number of other suitors considering his young age and excellent qualities. Rudiger already had a total of seven international caps to his name.
The board representative for sport in VfB Stuttgart – Robin Dutt – was quite categorical in his opinion on the 22-year-old player's price tag exactly due to the fact Rudiger not only has great technique and excellent qualities, but is yet to prove himself.
Dutt commented on the Roma's intentions to lower the bid for the defender, saying: "Perhaps from the point of view of the Romans there are reasons to want to pay less, but from our point of view there is no reason to accept lower figures." He also shared that the negotiations between the two clubs are closed at this point, adding that Roma is not obliged to repurchase Rudiger who is already on loan, and this is only an option. In addition, Dutt said that there is a theoretical possibility of the centre-back coming back to Stuttgart.
Antonio Rudiger has had a total of nine appearances in Roma matches since he arrived in the team in the summer.
(Visited 57 times, 1 visits today)