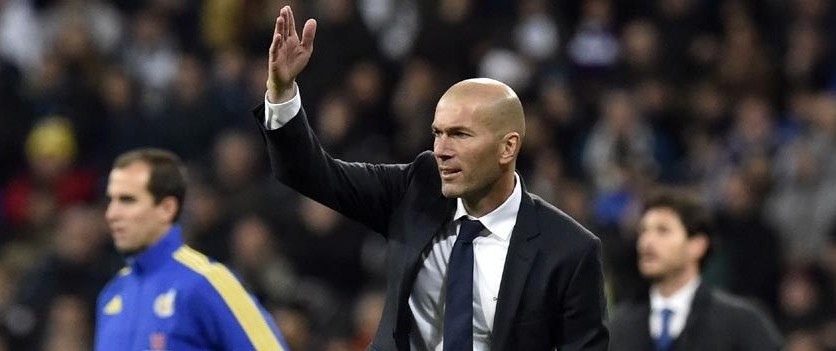 The director general of Real Madrid – Jose Angel Sanchez – has revealed that the club do not intend to make emergency big-name transfers over the January transfer window despite the Spanish grand suffered a FIFA transfer ban yesterday.
On Thursday, a transfer suspension was imposed by FIFA to the teams of Real Madrid and Atletico Madrid because of irregularities related to youth transfers. The two clubs were banned from signing contracts with new players to their squads for the next two consecutive transfer windows.
The sanction, which is similar to the one imposed on Barcelona before, is to come into effect during 2016 summer transfer window and would not influence the current one. However, both clubs have announced their intentions to appeal. Such a step would delay the sanctions until January 2017 even in case that the appeals turn out to be unsuccessful.
According to the official announcement of FIFA, both clubs are allowed to register new players until the end of the current window on February 1st. This, however, provoked some rumours that Real Madrid could choose to rush bringing in some of their most important transfer targets now instead of over the summer.
Sanchez and the club's director of legal services Javier Lopez Farre both spoke at the press conference about the club's future plans when it comes to the transfer ban imposed by FIFA. They said that the squad is to appeal the decision of the international football federation and expressed their confidence that the outcome would be successful for the club.
Sanchez explained that the club is primarily focused on planning their appeal and they are not considering other possibilities to date. According to the director of legal services of the club, the fact that Barcelona's appeal against a similar ban turned out as unsuccessful does not mean that such an action would fail for Real Madrid, if undertaken.
Both men repeatedly called the sanctions imposed by FIFA's Disciplinary Committee "absolutely inappropriate" and "absurd", revealing that the four sons of the club's manager Zinedine Zidane had also been included in the documentation received on the case. They revealed that 39 players seemed to be affected by the document. Still, neither Sanchez, nor Farre confirmed directly if Zizou's sons are among the eight players who, according to FIFA, had not been registered correctly.
The statement of the Spanish giants has also been published on their official website. It read that they stay firmly on their decision to appeal the governing body's decision and do not plan any new signings over the current transfer window.
(Visited 47 times, 1 visits today)