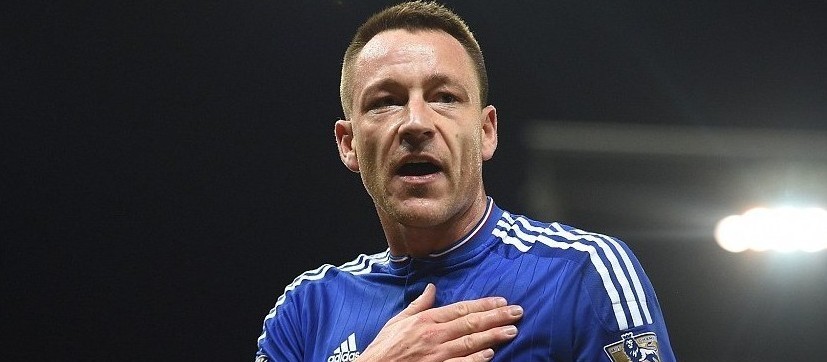 John Terry has shared his confidence that he is fully capable of keep on playing for Chelsea, an he has even been prepared for extending his contract with his side.
The 35-year-old defender played in all matches of Chelsea over the team's title-winning 2014/2015 campaign. He signed a 12-month contract which came as part of his side's policy to offer only one-year extensions to players who have already turned 30. The last deal of Terry with the team was secured in March 2015, but now he would like to be given the chance for another short-term contract.
Unfortunately, the future of the team over the current season is considered yet uncertain due to the relatively poor performance of the players at the field. The non-convincing presence of the club over the campaign has not stopped Terry to demonstrate determination and strong desire to continue as a part of the squad. In his side's 3-3 draw against the team of Everton on Saturday, the defender managed to score the equalising goal in the eight minute of stoppage time.
The player made a comment on his current situation in the team, saying that when football players get to a certain age, most people usually do not think they are capable of playing as they did in the past. Terry shared that he had never been very quick over his career, but his physical form was probably the best he had over the last couple of years.
Chelsea's No.26 admitted that he was "in the right state of mind" and would like to retire as a player of his current team. Still, he said he was not thinking of the end of his career, as the most important task before him is getting the squad from the current situation in order to climb up the competition's table.
It seems that Terry is focused on making sure he gets another extension of his contract and remains as part of the team. The defender has spent his entire career as a professional football player as part of Chelsea, except for the brief loan contract at Notteingham Forest in 2000.
The now-manager of Chelsea who took over the position after the dismissal of Jose Mourinho on interim basis in December 2015 – Guus Hiddink – has shared that he would provide his honest opinion if asked about the future stay of Terry at Stamford Bridge over the next season. He said that the 35-year-old defender is very committed to his club, and is a precious player not only thanks to his equalising goal, but also because of his overall attitude and actions both in defence and in offence.
(Visited 62 times, 1 visits today)