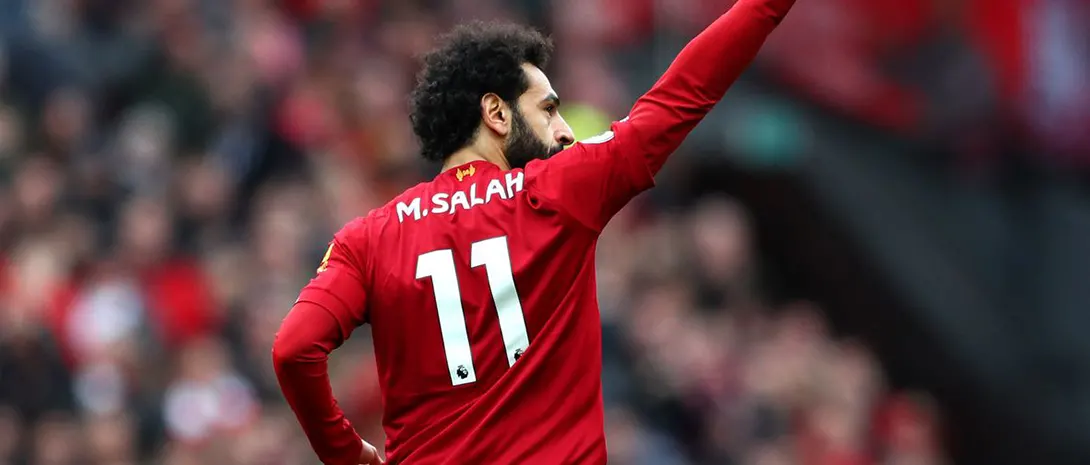 Key Takeaways:
Liverpool faces a potential world-record £215 million bid from Al-Ittihad for Mohamed Salah.
Jurgen Klopp remains steadfast that Salah won't leave, but Al-Ittihad plans a new bid.
Al-Ittihad's earlier £150 million bid was rejected by Liverpool.
An improved bid exceeding the world-record transfer fee is in the works.
Jamie Carragher suggests Liverpool might consider a bid surpassing £200 million.
Al-Ittihad's timing and the Saudi market's impact on valuation are discussed.
Liverpool would struggle to find a replacement before January if Salah leaves.
Salah's recent contract extension and his impact at Liverpool are noted.
With the Saudi transfer deadline looming, Liverpool is preparing for the possibility of a landmark £215 million offer from Al-Ittihad for their star player, Mohamed Salah. Amid the swirl of transfer speculation, Salah, 31, has drawn significant interest from Al-Ittihad, who made a substantial £150 million bid during the closing hours of the English transfer window, a bid that Liverpool ultimately declined.
◉ 𝐌𝐨𝐡𝐚𝐦𝐞𝐝 𝐒𝐚𝐥𝐚𝐡 – 139 goals
◎ Harry Kane – 135 goals
◎ Jamie Vardy – 94 goals
◎ Sadio Mané – 90 goals
◎ Son Heung-min – 88 goals

Mohamed Salah has scored MORE goals than ANY other Premier League player since he joined Liverpool in 2017/18. 🥇 pic.twitter.com/kcb8vmlufc

— Football Daily (@footballdaily) September 5, 2023
Jurgen Klopp, Liverpool's manager, has unequivocally asserted Salah's integral role in the team, maintaining that the Egyptian talent will remain a key player at Anfield. Despite Klopp's determination to retain Salah, Al-Ittihad is actively working on a revised and more substantial offer for the player's services.
The anticipation is that Al-Ittihad will present a renewed bid that exceeds the existing world-record transfer fee, including potential add-ons, before the Saudi transfer deadline. This prospective proposal could reach a staggering value of approximately £215 million, underscoring Al-Ittihad's resolute ambition to secure Salah's remarkable abilities.
Dominik Szoboszlai on Mohamed Salah:

"He wants to stay here, he wants to be here, he wants to stay with us".pic.twitter.com/dsIXZqVk6s

— M.Salah11 (@fcsalah11) September 3, 2023
Former Liverpool player Jamie Carragher has shared his perspective on the situation, acknowledging his initial reluctance to entertain the idea of Salah's departure. However, Carragher highlights the potential challenge Liverpool might face in declining a bid that surpasses £200 million, particularly considering the influence of the Saudi market on player valuations.
Carragher raises questions about the timing of Al-Ittihad's bid, reflecting on the club's decision not to pursue the transfer earlier when market conditions may have been different. Nevertheless, the ultimate decision rests with both Liverpool and Salah, as they navigate the increasing offers that have been tabled.
One crucial consideration in the potential deal is Liverpool's inability to secure a replacement for Salah until January. The timing of the bid introduces complexities, as Liverpool would need to navigate a substantial period without a key player if they were to entertain the offer.
🎙️ "You're not replacing Mo Salah for £100m"@Carra23 believes Mohamed Salah would only move to Saudi Arabia for an offer over £150m 🤑 pic.twitter.com/5E75M4ceAV

— Sky Sports Premier League (@SkySportsPL) August 27, 2023
Salah's commitment to Liverpool was affirmed last summer when he signed a new three-year contract, effectively quelling speculation about a move to Real Madrid. Since his arrival at Liverpool in 2017, Salah has made a lasting impact, amassing an impressive 188 goals in just 309 appearances, solidifying his status as a prolific forward for the Reds.
(Visited 12 times, 1 visits today)