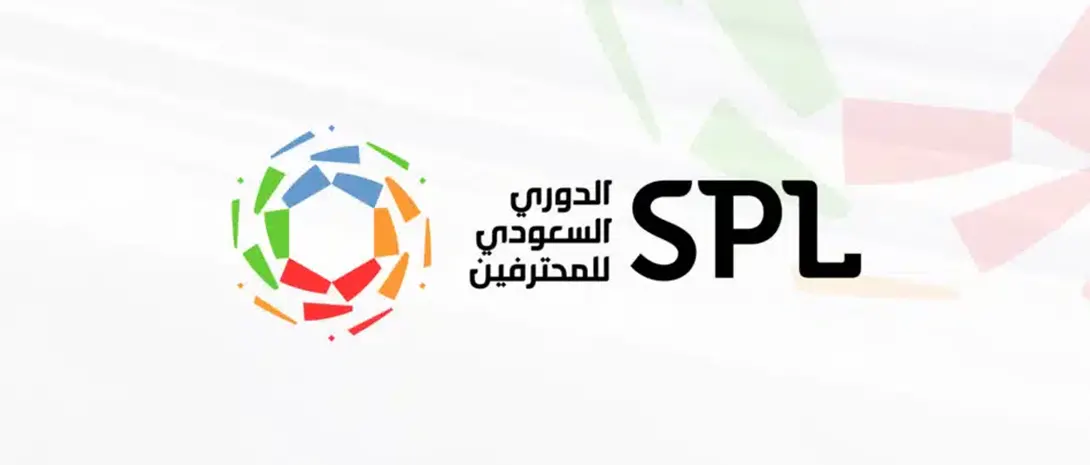 Key Takeaways:
Despite the European transfer window closing, Saudi Pro League clubs have until Thursday to sign new players.
Notable targets include Mohamed Salah, David de Gea, Roberto Pereyra, Hugo Lloris, Donny van de Beek, Paul Pogba, João Palhinha, Marco Verratti, Eden Hazard, Jesse Lingard, and Malang Sarr.
Salah's signing could tap into the lucrative Egyptian market, but Liverpool has resisted offers.
De Gea, Pereyra, Lloris, and van de Beek are viable options for Saudi clubs seeking reinforcements.
Pogba's challenging year might lead him to consider a move to the Saudi Pro League.
Palhinha's move to Bayern Munich fell through, raising the possibility of a Saudi transfer.
Verratti's uncertain future at PSG could make him a fit for Saudi clubs.
Hazard's potential retirement announcement could impact his move to Saudi Arabia.
Lingard's unattached status and Al Ettifaq's interest create potential for a Saudi move.
Sarr, despite lacking playing time at Chelsea, could rejuvenate his career in Saudi Arabia.
As the European transfer window draws to a close, Saudi Pro League clubs are gearing up to leverage the extended deadline until Thursday for new signings. While key players like Al Nassr, Al Hilal, Al Ittihad, and Al Ahli have largely concluded their business, the unique calendar disparity presents an opportunity for some last-minute transfers. Here's a look at notable players who could potentially make the move to Saudi Arabia in the coming days:
Mohamed Salah | Forward | Liverpool
Despite a flurry of high-profile signings in the Saudi Pro League this summer, one conspicuous absence remains: Salah. Beyond his on-field prowess, Salah's significance extends to his status as the most renowned Arab footballer globally. His acquisition could unlock the vibrant Egyptian market, attracting both audiences and fans to stadiums across Saudi Arabia. However, Liverpool's reluctance to part ways with their star forward and a £200 million bid challenge this prospect.
No player has scored more times in the Premier League than Mohamed Salah since his move to Anfield 🔥pic.twitter.com/BBK8DIX582

— Anything Liverpool (@AnythingLFC_) September 5, 2023
David de Gea | Goalkeeper | Free Agent
With a manager change at Old Trafford, De Gea's departure seemed imminent, especially given the rise of André Onana. The accomplished goalkeeper's physical prime positions him for a move to Saudi clubs like Al Nassr or Al Ittihad, in search of a prominent shot-stopper.
David De Gea x Andre Onana — first 4 PL games 22/23 & 23/24. pic.twitter.com/8gr68o7J1z

— Abdul 🈴 (@bagofnuts_) September 4, 2023
Roberto Pereyra | Midfielder | Free Agent
An all-action, versatile midfielder, Pereyra's ability to contribute across different positions makes him an appealing target. His well-rounded skills, set-piece ability, and playmaking qualities could make him a valuable asset for Saudi clubs in need of midfield depth.
Everton hold an interest in free agent Roberto Pereyra although no definite decision has been made by the club yet. #Everton #EFC pic.twitter.com/Xr3BXasw56

— Ross (@RossAftbl) September 5, 2023
Hugo Lloris | Goalkeeper | Tottenham Hotspur
Tottenham's former captain and goalkeeper, Lloris, may be exploring new opportunities after losing his starting spot. Saudi clubs like Al Nassr have a chance to secure his services, potentially adding experienced goalkeeping prowess to their squads.
🎙️| Hugo Lloris on why he didn't join Nice:

I want to clear up the ambiguity surrounding the events of the past hours. Yesterday, an hour before the end of the window, I received a call from an agent, who evoked the possibility of joining OGC Nice. Playing prospects and the… pic.twitter.com/hZPD7QX6Qm

— The Spurs Express (@TheSpursExpress) September 3, 2023
Donny van de Beek | Midfielder | Manchester United
Limited appearances for Manchester United have cast uncertainty over Van de Beek's future. The inability to secure a transfer in the European window leaves the Saudi Pro League as a potential option, considering his lack of favor with the current manager.
🚨🇳🇱 Fenerbahçe want to sign Donny van de Beek and play him in the No.6 role. #MUFC [@aspor] pic.twitter.com/uxj68V5eTn

— mufcmpb (@mufcMPB) September 5, 2023
Paul Pogba | Midfielder | Juventus
Pogba's ups and downs continue, presenting Saudi clubs with an opportunity. No longer a mainstay at Juventus, a move aligns with his status and could provide him with a fresh start.
🇫🇷🔜 Paul Pogba tells Italian media he's now 'hungry' like in his early days of his football career. pic.twitter.com/bbjzd3RFsu

— EuroFoot (@eurofootcom) August 28, 2023
João Palhinha | Midfielder | Fulham
Palhinha's thwarted move to Bayern Munich could see him explore other options, including Saudi Arabia. His versatility and impact as a midfielder could be an asset for Saudi clubs.
Update🚨 Bayern are keeping in good contact with Joao Palhinha, and Tuchel wants him ASAP. It looks like Bayern will try for him again in January, having already agreed a fee with Fulham. Everything is still ready for Palhinha. [@FootbalInsidr 🥈] pic.twitter.com/V3Tp5cJMwz

— L.Prince 👑 (@LeroyPrince77) September 4, 2023
Marco Verratti | Midfielder | Paris Saint-Germain
PSG's shakeup could lead to Verratti's departure, offering Saudi clubs a seasoned midfielder to consider bolstering their ranks.
Understand Al Arabi are on the verge of reaching an agreement with PSG for Marco Verratti! 🚨🇶🇦🇮🇹 #AlArabi

Negotiations at very advanced stages between the two clubs.

There are details left to be clarified on Verratti's contract, so still some work to do on player side. ⏳ pic.twitter.com/0SDy1ZQwAT

— Fabrizio Romano (@FabrizioRomano) August 30, 2023
Eden Hazard | Forward | Free Agent
A potential retirement announcement looms, impacting Hazard's future. Despite his recent struggles, his stature could attract interest from Saudi clubs.
Hazard wants to retire from football because he still feels pains in his ankle and other parts of his body that has been operated on in the past. After reading wide, I feel like Eden doesn't want to be playing football again with metals in his leg so his entourage and family… pic.twitter.com/QEldtLanPa

— Adjor🔱 (@thekingadjor) August 30, 2023
Jesse Lingard | Forward | Free Agent
Lingard's unattached status and Saudi club Al Ettifaq's British contingent could facilitate his move.
West Ham will reportedly offer free agent, Jesse Lingard, a short term deal after he impressed club staff at the training ground. pic.twitter.com/0y1TTWJVDW

— Sports Radio Brila FM (@Brilafm889) September 4, 2023
Malang Sarr | Defender | Chelsea
Sarr's potential to rejuvenate his career in the Saudi Pro League is an enticing option, as he seeks regular playing time.
Chelsea manager Mauricio Pochettino appears not to know who Malang Sarr is 😳

— football b*stards (@FootbalBastards) August 26, 2023
The remaining days before the Saudi transfer deadline promise potential shifts and signings, further shaping the landscape of football in the region.
(Visited 23 times, 1 visits today)