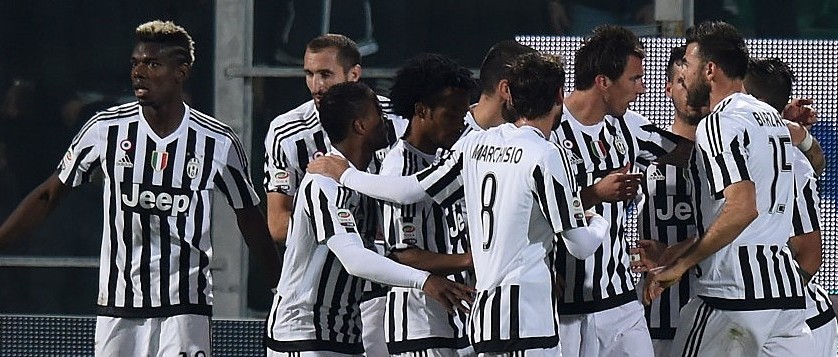 The team of Juventus F.C. continued their excellent performance, climbing back to the upper reaches of Serie A after a convincing 3-0 defeat over Palermo at the Stadio Renzo Barbera. Palermo were heavily beaten by Juventus, with the latter leaving the team's new head coach Davide Ballardini defeated in his first game in charge of the team.
Juventus, who have become Serie A champions the impressing four consecutive times, started the season with back-to-back defeats which made them struggle for form and trying to make up for the lost time so far. Fortunately for them, their results in both their domestic championship and in Europe make both fans and specialists think they have got rid of their bad luck.
The truth is that the team of Palermo, which currently occupies the 16th position in the Serie A table, managed to frustrate their opponent over the first half. Then, Juventus' Mario Mandzukic found the net to break the deadlock in the 54th minute, followed by Stefano Sturaro and substitute Simone Zaza. Both of them scored late goals that cemented the outcome of the game and made Juventus celebrate a fourth win in a row.
The game started well for Palermo, after forward Alberto Gilardino nearly opened the scoring just before the first half's ending. Unfortunately, the player's attempt to find the opponent's net from a tight angle turned out to be unsuccessful.
The squad of Massimiliano Allegri, on the other hand, did not manage to score over the first half of the match, with forwards Mandzukic and Paulo Dybala's attacks going closest to nothing. Still, the performance of the team got better over after the half-time break. Juventus demonstrated confidence, especially after Mandzikic's goal that came only 9 minutes after the second half's beginning and finally beat Palermo's goalkeeper Stefano Sorrentino.
As a matter of fact, coach Allegri has been criticised for selecting Mario Mandzukic over Alvaro Morata recently, in spite of the fact that it was exactly the ex-player of Atletico Madrid who scored the winning goal against the team of Manchester City on Juventus' European League match last Wednesday.
The Rosanero were visibly tired over the second half, with the visitors pressurising Palermo's goalkeeper. This provided Stefano Sturaro with an opportunity to score the second goal for Juventus, after the unsuccessful attempt of his team-mate Juan Cuadrado, who tried his luck but Sorrentino punched it away.
The final 3-0 result was cemented after a goal scored by Simone Zaza practically at the end of the game. Currently, Palermo is placed at the 16th position in Serie A, while the team of Juventus climbed up to the fifth position in the table.
(Visited 105 times, 1 visits today)