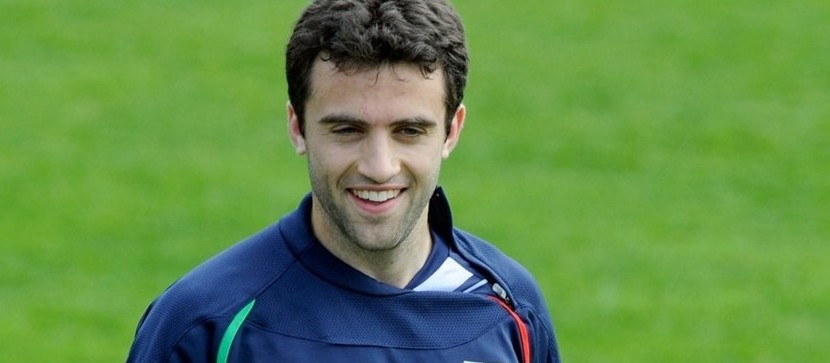 Giuseppe Rossi has been reported as a transfer target for Sampdoria, but only in case that Fiorentina cover his payment. The 28-year-old forward, on the other hand, has been looking for a loan move over the second half of the current campaign as he needs to bring his good form back, especially considering the fact he missed the 2014/2015 campaign due to suffering a knee injury.
Rossi, who is also part of the Italy national football team, has been speculated to be considering a move to another team after he did not manage to score a goal in his nine Serie A appearances over the season up to date. A number of clubs have been linked with the forward's name, including Liverpool, Bologna, Real Betis and Genoa.
Earlier in December, Andrea Pastorello, who is the agent of Giuseppe Rossi, denied that the player was considering an exit from Fiorentina, but has now finally confirmed to a local media that he had planned some talks with the Italian club over the current situation of the striker.
On the other hand, the president of Sampdoria – Massimo Ferrero – has commented on Rossi, saying that his side would be happy to take the forward in its ranks in case that the club's head coach Vincenzo Montella gives the green light. Still, Ferrero explained that Fiorentina would have to fund the an eventual deal, if any.
According to Massimo Ferrero, the 28-year-old Rossi has great talent and behaves as "a real champion". This is exactly what Sampdoria needs, which is exactly why the club would gladly take the forward in its ranks should Fiorentina be prepared "to pay his wages". As Sampdoria president explained, the club is not willing to pay certain sums, but would be glad to get "the best out of a player".
He gave an example with Roma's Alessio Romagnoli who has been in the similar situation in 2014/2015 campaign. It was Romagnoli who played for Sampdoria over the last season before Roma decided to sell him to AC Millan in a €25 million transfer deal that took place in the summer of 2015.
These words of Ferrero provoked even more speculations that Rossi could move to Sampdoria over the January transfer window. He has suffered bad luck related to injuries after joining Fiorentina in January 2013, which lead him to making only 39 appearances for his side in a period of almost three years. Now, he could be given the chance to work on his form improvement in case a satisfactory deal between Sampdoria and Fiorentina can be done.
(Visited 59 times, 1 visits today)