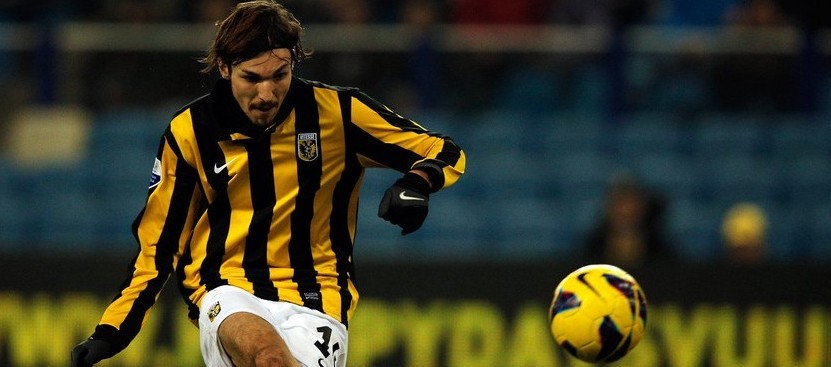 Vitesse Arnhem's name has been cleared of improper conduct linked to their relationship with Chelsea. After an investigation initiated by the Dutch football association (KNVB) on the ownership and structure of the club, both Vitesse Arnhem and Chelsea have been cleared of the allegations.
According to the governing body of the Dutch football association, the current lease contracts between Vitesse and Chelsea do not break any rules and come in correspondence to rental agreements between the Eredivisie No.5 team and other clubs, too.
The suggestions that Chelsea have control over the operations of Vitesse Arnhem, which currently occupies the 5th position in the Eredivisie table, were followed by an independent investigation that found that no improper relationship between the two parties has ever existed. According to the results of the thorough checks carried out, the allegations that the Premier League club had had heavy influence over Dutch team were rejected.
It is true that Chelsea have loaned players to the Eredivisie on a regular basis for about half a decade now. The club's squad even has temporarily five players at the Vitesse Arnhem's side, including Dominic Solanke, Lewis Baker, Izzy Brown, Nathan and Danilo Pantic. The five of them joined Vitesse Arnhem's side on loan in the summer of 2015.
However, according to the governing body of Dutch football association, there is no wrongdoing in the relationship between the two football clubs.
Since 2010, the youngsters of Chelsea have been loaned to the Dutch team on a regular basis in order to offer a first-team chance to the players. In April 2014, the KNVB authority revealed its intentions to take a closer look at the club structure of Vitesse, as well as on their side's relationship with Chelsea. The decision followed some allegations levelled by a former marjority shareholder – Merab Jordania, who sold his Vitesse shares to Alexander Chigirinsky in 2013.
The latter is known as a long-standing associate of current Chelsea owner Roman Abramovich, which is another reason for interference doubts relating the two football clubs.
The official statement of KNVB read that after thoroughly checking various materials available, the Dutch football association concluded that there was no evidence of improper relationship between Chelsea and the Eredivisie club. According to the governing body, the Dutch club has managed to accurately inform it over "its current ownership and legal structure."
In addition, "no written partnership agreement" has been established between the football teams, but there has actually been collaboration between them "in some areas, such as the hiring of players."
(Visited 56 times, 1 visits today)