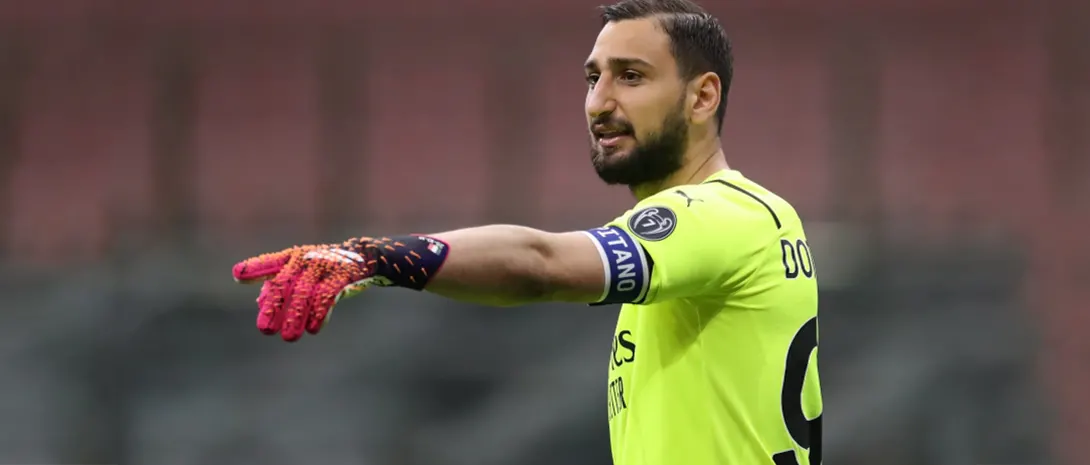 Key Takeaways:
Gigio Donnarumma faces scrutiny following Italy's 1-1 draw against North Macedonia, leading to discussions about replacing him with Tottenham's Guglielmo Vicario.
Italian legends and experts offer contrasting opinions on whether Donnarumma should be replaced, with pressure mounting on the 24-year-old.
Vicario's strong performances at Tottenham make him a viable option for Italy's goalkeeper position, but it comes with both advantages and disadvantages.
Vicario's Impressive Credentials
Guglielmo Vicario, aged 26, has displayed his goalkeeping prowess at Tottenham with two clean sheets in four Premier League appearances. His consistent improvement over the years has transformed him from an almost unknown player when he joined Empoli from Cagliari in 2021 to a valuable asset in England's top flight. Replacing Hugo Lloris, a 2018 France World Cup winner, at Tottenham reflects Vicario's merit. His convincing performances suggest that an Azzurri debut may be on the horizon, possibly against Ukraine.
🎙️ "I started my career from the bottom. My dream, to be at the top, it was so difficult. I had to do all the levels."

Guglielmo Vicario's first words as a Spurs player 😁 pic.twitter.com/1gUI6iElfv

— Tottenham Hotspur (@SpursOfficial) June 27, 2023
Home Advantage for Vicario
Vicario's potential inclusion gains traction due to the significance of Italy's upcoming game at San Siro. Donnarumma faced a challenging reception from Milan fans in his last outing at Stadio Meazza with Italy. This could intensify the pressure on the 24-year-old and his teammates. Vicario may benefit from this home advantage and a more welcoming atmosphere.
This is just unacceptable from Donnarumma when you take his height and reach into consideration

On top of this, he is bad with his feet. This isn't the first time he has been caught sleeping after the Euros either

Do better or lose the guaranteed spot pic.twitter.com/UIFjN7jPk9

— Italy Propaganda 🇮🇹⚽️ (@ItalyProp) September 11, 2023
Donnarumma's Undue Criticism
While Donnarumma has faced criticism, it is important to acknowledge that it might have been disproportionate. In recent games, Donnarumma showcased his skills with three exceptional saves against Lyon. However, the attention he received paled in comparison to Vicario's, possibly because of his affiliation with Paris Saint-Germain and their expected victories.
Throwback to Milan coming back from down 1-3 to win the game 4-3 against Sassuolo.

Insane Locatelli goal
Paletta making Sergio Ramos proud
Donnarumma super save to save the game pic.twitter.com/sNZpWzwnLO

— WGM ⁶👑 (@WhatGattusoMad) September 9, 2023
The Risks of Replacing Donnarumma
Replacing Donnarumma against Ukraine poses risks, signaling panic mode for the Azzurri. It may convey a lack of confidence in the team's abilities. Both Luciano Spalletti and Italy's delegation chief, Gigi Buffon, have affirmed Donnarumma's status as the starting goalkeeper. Altering this hierarchy due to one mistake could affect team morale and player confidence when representing La Nazionale.
Donnarumma: Part of the Solution, Not the Only Problem
While Donnarumma has room for improvement, it is essential to recognize that Italy faces multiple challenges. He remains a trusted figure within the team. Spalletti's decision will prioritize meritocracy, and Donnarumma must understand that a talented pool of goalkeepers, with Vicario at the forefront, is ready to seize opportunities if he falters. The competition for the goalkeeper position remains fierce.
(Visited 11 times, 1 visits today)