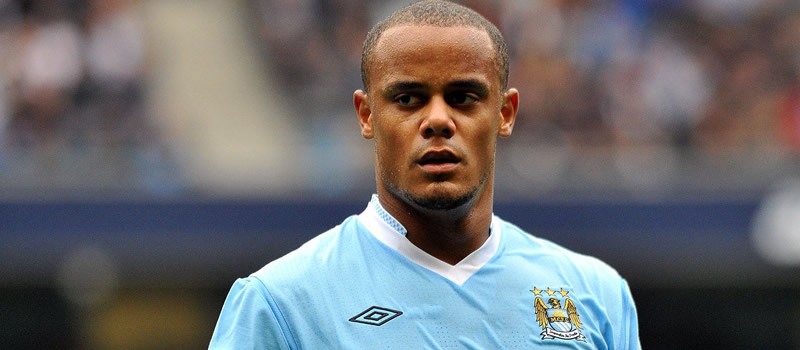 Manchester City's manager Manuel Pellegrini announced that Vincent Kompany will most probably be sidelined for up to one month due to a second-degree tear of the calf. However, Pellegrini firmly stated that his men were prepared to fight for this year's trophy despite the absence of the Belgian defender.
Kompany's injury is yet another setback for the Citizens who have registered six Premier League losses away since September 12. The Belgian suffered a calf injury in September during the derby against Juventus and missed 11 matches due to that reason. He briefly returned to the pitch in October but then, he was missing again until last week.
Kompany took part in the derby against Sunderland on 26th and got injured after a 10-minute play as a substitute. Yet, the Citizens achieved a 4-1 victory over the Black Cats and managed to secure a clean sheet of the season. Now they have to overcome the three-point difference between them and the leaders Leicester and Arsenal.
Pellegrini commented on Kompany's medical condition and said that in the best case, he would be ruled out for 3-4 weeks. The manager added that the doctors will have the final say on the matter but according to him, the captain cannot recover from the muscle injury in less than a month.
Yet, Pellegrini said that his team would continue fighting and they were prepared for a final push towards the title. The Chilean seemed content with his team's performance at King Power Stadium where Leicester failed to score for the second time this season. Pellegrini also added that the next couple of weeks are critically important for the team and expressed his hopes that the consistency Manchester City have been demonstrating during the season would secure them a spot among the teams competing for the trophy.
Pellegrini was quoted as saying that it would be unrealistic to say he was happy with yesterday's performance of his men but he was not disappointed either. He did not deny that Leicester was a tough opponent and added that if Man City cannot win against a difficult team, it was important not to lose, so on this occasion the draw result was satisfactory.
He did not miss to praise his team for the overall performance during the season as well. Manchester City qualified for the Capital One semi-final and the Champions League. They occupy the third position of the Premier League table and they will have to face the joint leaders Leicester and Arsenal at Etihad Stadium.
(Visited 102 times, 1 visits today)