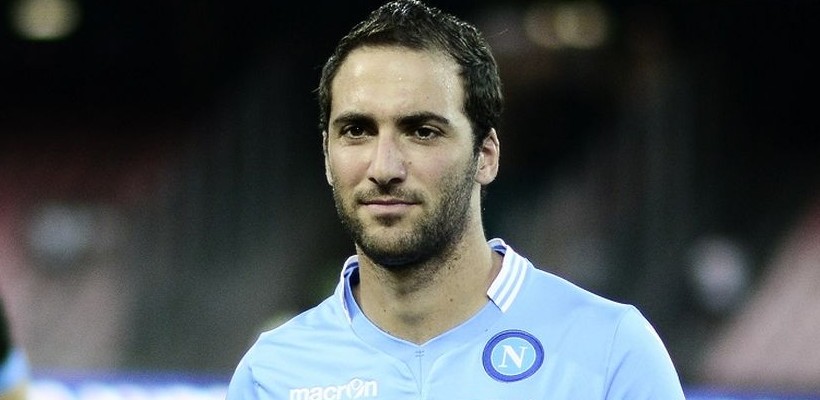 According to reliable sources, Chelsea have targeted the Serie A striker Gonzalo Higuain and aimed at landing him at Stamford Bridge during the January transfer window. However, the plan fell through as Higuain rejected the bid.
What made the 28-year-old Napoli player turn down the offer was the fact that Chelsea made it clear Diego Costa is to remain the first-choice striker of the Blues through the rest of the season.
At first, media released information that Maurizio Sarri has convinced Higuain to stay at Napoli but later, it became clear that Guus Hiddink could not guarantee that Higuain would be allowed to go ahead of Costa.
However, Higuain's refusal to join Chelsea's squad is not likely to make the club give up on its intentions to sign him. Rumour has it that they are to send yet another bid during the summer transfer window.
The Blues are desperately seeking alternatives to strengthen their attacking options, so it is not surprising they will go back for Higuain in the summer.
Meanwhile, they are likely to part ways with some of their top players. Diego Costa has been reportedly linked to a move to his former club Atletico Madrid. His performance has been impressive lately. He managed to score a total of seven goals under Hiddink's guidance, which justifies the Dutchman's choice to make Costa a first-choice striker.
Loic Remy is expected to follow the latest transfer trend and accept an offer from a Chinese club.
Oscar was also offered a transfer to the Chinese Premier League but he put an end to the speculations of an eventual move and insisted he was happy at Chelsea. Oscar confirmed he wanted to be a part of the club and win more trophies for the Blues.
As for Higuain, he has been in a top form during the season. He made a total of 24 Serie A appearances and his shot found the net 24 times. His contract with Napoli is due to expire in 2018, so the Italian club might be tempted to sell him provided that a luring offer emerges.
For the time being Napoli is trying to ward off interest in Higuain and announced they were not going to accept a bid under £76 million.
It remains uncertain whether Chelsea will be willing to meet that price, but they will definitely not going to be the sole club willing to land the striker. Arsenal and Liverpool are also said to be looking for skilled players to improve their squads.
(Visited 220 times, 1 visits today)