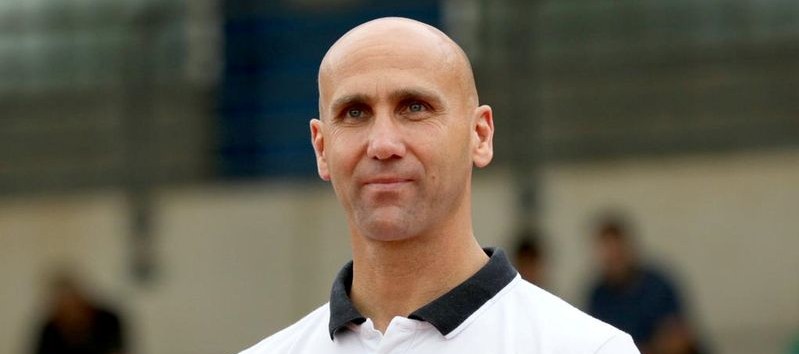 The Bundesliga club Borussia Mönchengladbach has finally announced the name of its new head coach after weeks of consideration. The team has done exactly what was believed to be inevitable and appointed its successful interim coach Andre Schbert for the job on a permanent basis.
According to the Borussia Mönchengladbach's statement published on the team's official website today, the contract between the club and the ex-interim coach Andre Schubert is to expire it the end of the 2016-17 season. This is the first full-time position in the German top Championship for Schubert, who is a former head coach of FC St. Pauli, SC Paderborn 07 and Gladbach Under-23s.
Shubert's first game as head coach on a permanent basis will be the visit of Hannover before the international break that precedes the meeting with Sevilla as part of the Champions League. It is exactly the match against the Spanish team that could turn out to be crucial in determining the team that is to occupies the 3rd place in Group D and proceeds to the last 32nd place of the Europa League.
Earlier this year – in July, Schubert joined Gladbach at the position of under-23 coach. On September 21st, he took over as interim coach of Borussia Mönchengladbach after the departure of the former coach Lucien Favre.
The club's statement quoted the team's sporting director Max Eberl, who explained that the decision was finally made after having extensive talks for several days. In addition, Mr. Eberl explained that Schubert had done excellent job over his interim period, which is why the management of the club believes he would be a convincing head coach. He said: "In the last eight weeks, Andre has done a really convincing job and has achieved fantastic results with the team."
The appointment of Andre Schubert as a new head coach follows an impressive 11-game spell. He started his interim term with Borussia Mönchengladbach at the bottom of the Bundesliga. The team has not been granted a single point from five games, which makes the advance of the club under Schubert even more impressive. On the other hand, Gladbach, which was third in the last season of the Bundesliga, has managed to improve its positions after Schubert took charge. Currently, Gladbach occupies the sixth position in the German championship and keeps its good chances, while its former coach has already signed his contract with Borussia Mönchengladbach until 2017.
(Visited 105 times, 1 visits today)