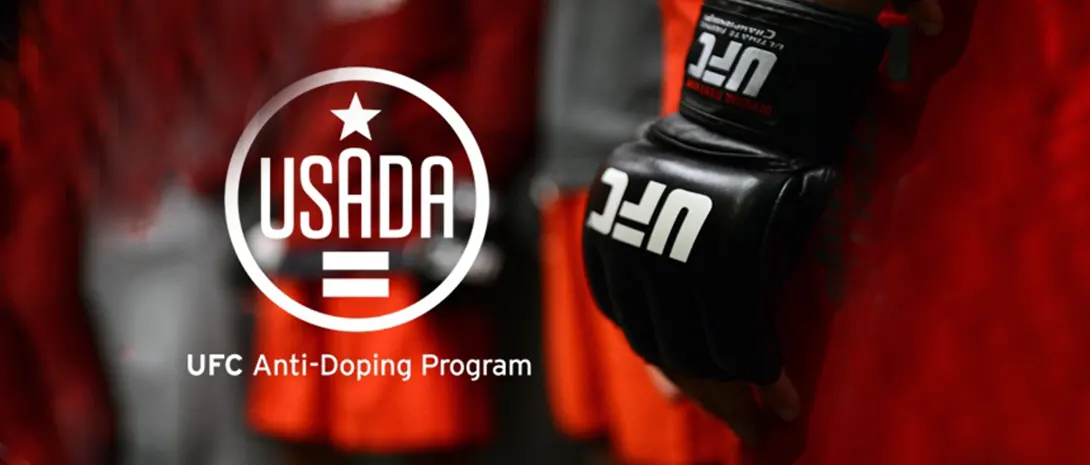 Key Takeaways:
Relationship between USADA and UFC deteriorates after a disagreement on anti-doping program protocols.
Conor McGregor's potential fight becomes a flashpoint in the discussions between both entities.
UFC decides not to renew its contract with USADA, hinting at developing its own flexible anti-doping program.
USADA's commitment to clean sport and anti-doping measures remains unwavering despite this development.
A Ripple in the Partnership: Navigating Through Disagreements
The U.S. Anti-Doping Agency (USADA) and the Ultimate Fighting Championship (UFC) find their partnership strained, with USADA CEO Travis Tygart detailing the intricate unfolding of events. This simmering tension was brought to the forefront particularly when UFC CEO Dana White openly contested USADA's standpoint that Conor McGregor, recovering from a broken leg sustained at UFC 264, must adhere to a six-month enrollment in the UFC's anti-doping program before returning to fight.
USADA has just announced that their business relationship with the UFC will come to an end on 12/31.

Furthermore, USADA CEO Travis Tygart issued a pretty scathing press release on the end of an often-complicated almost decade-long relationship. pic.twitter.com/ZaPwtCg6g5

— Ariel Helwani (@arielhelwani) October 11, 2023
White's dismissal of the USADA's assertions with a casual, "Who cares what USADA says?" back in July highlighted a chasm that would later deepen. Even though White revised his stance, expressing his grievances largely towards the media utilization of his quote, the initial sentiment echoed clear dissonance with Tygart and the USADA.
The Undercurrents of the Contract Termination
Tygart reveals that despite their rigorous effort to maintain a transparent and consistent relationship with UFC, things took a different turn during a call with UFC executives. This is when they disclosed they would be "going in a different direction" and opting not to renew the contract with the non-profit organization that has steered the UFC anti-doping program since 2015.
USADA: you should make conor honor the six month testing pool agreement & extend our contract to conduct the UFC's anti-doping program

UFC/Conor: pic.twitter.com/loRhsGNA5z

— Hektic_One (@hektic_one) October 11, 2023
"They said something about their own tailored program, or flexible program, set costs…"
Tygart explains, shedding light on the UFC's prospective path in anti-doping protocols. The sudden emphasis on financial aspects raised questions for Tygart, especially considering the UFC's robust $12 billion valuation.
Intriguingly, despite the murky cloud that hung over financial dialogues, Tygart found no answers from UFC regarding their shift in strategy and decision-making, which inevitably leads to speculations.
Future Implications for Anti-Doping Protocols
The crystal-clear dedication of USADA to uphold and enforce anti-doping measures starkly contrasts with the anticipated future framework Tygart envisions for the UFC. He foresees the hiring of a firm that perhaps may not uphold the stringent standards of the anti-doping agency, reflecting a potential deviation from the focused, transparent, and independent functioning of a program like USADA's.
"It's the model you can control and get the results that you want when you want them, without the same level of openness and transparency and independence that our program provides,"
Tygart pointedly adds.
Retaining the Spirit of Clean Sport Amidst Challenges
Tygart is steadfast in maintaining that the USADA's involvement in mixed martial arts will persist through other entities like the Professional Fighters League (PFL), continuing to be a staunch advocate for clean sport and the rights of clean athletes.
The last 20 hours in the UFC:

– Charles Oliveira pulls out
– Alexander Volkanovski steps in
– Conor McGregor re-enters USADA pool
– UFC going to Saudi Arabia
– Paulo Costa pulls out
– Kamaru Usman steps in
– USADA/UFC relationship over from 2024

There's no sport like MMA 🤯🔥 pic.twitter.com/uHdWjGUkE8

— MMA Orbit (@mma_orbit) October 11, 2023
The parting of ways between the USADA and UFC draws curtains on an era while potentially signposting a new chapter in the regulation and perception of anti-doping measures within the sport. The unfolding future dynamics within UFC's anti-doping protocols and the impacts thereof will certainly be under keen observation from the industry and sports enthusiasts alike.
As we navigate through these dynamic terrains, the paramount essence of safeguarding the ethos of clean sport and athlete welfare remains imperative, demanding collective and individual responsibility from all stakeholders within the sporting ecosystem.
(Visited 22 times, 1 visits today)