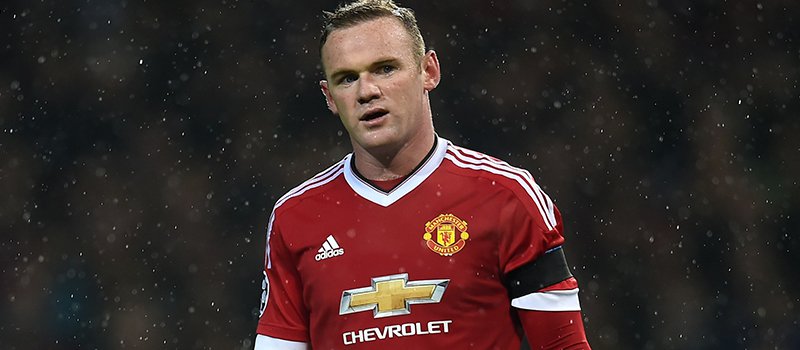 Sven-Göran Eriksson, the former manager of England and current boss of Shanghai SIPG, commented on the football revolution in China as well as the determination of Chinese football clubs to land key European players.
According to Eriksson, the Manchester United star Wayne Rooney will be the next to join a Chinese Super League club.
Rooney has had a tough campaign at Manchester United and as a result, the Red Devils are in danger of missing out on Champions League qualification.
Eriksson, who used to be in charge of the England National Football team in the period 2001-2006, said he believes the 30-year-old striker would be the next target of the Chinese football clubs. He admitted that the influx of European players to Chinese clubs was largely down to money and added that Rooney will most probably be provided with a luring offer as well.
What is more, he said the Man United captain had all chances of becoming the best-paid player provided that he accepts a transfer to a Chinese club in future. Mr. Eriksson was also convinced that sooner or later football stars such as Christiano Ronaldo, Zlatan Ibrahimovic and Lionel Messi will also be a part of an Asian club squad.
As for Rooney, Eriksson said that every club would be glad to land him. However, he seemed reluctant to leave Manchester United, at least for now.
Currently, the Chinese football sector is undergoing its revival. During the January transfer window Jiangsu Suning landed Ramirez and Alex Teixeira and paid a total of £63.4 million for their services. Guangzhou Evergrande managed to sign the Atletico Madrid player Jackson Martinez. The blistering rush made Eriksson confident that the Asian Champions League will attract other big names pretty soon.
Eriksson also shared that the Asian Champions League used to be dominated by the teams of South Korea, Japan and Australia but now, Chinese teams seem determined to attract skilled players and money was no object. Plus, the language barrier in Shanghai was not a serious obstacle for European players as many people spoke English.
Yesterday, Ed Woodward, the executive vice-chairman of Manchester United, commented on the future transfers and said that United's unwanted footballers will most probably end up in China.
He was positive that more Chinese clubs will express interest in United's players during the summer transfer window. Yet, he said he was unable to predict the impact they would make at such an early stage. Woodward added that in a worst-case scenario, China might emerge as a useful market where Manchester United could sell players.
(Visited 71 times, 1 visits today)