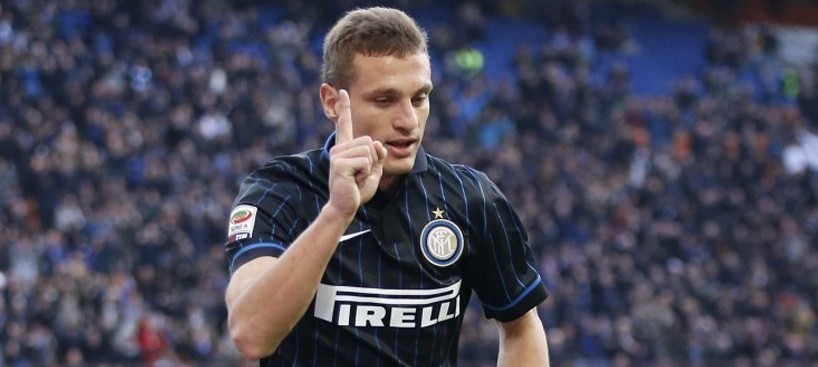 The agent of Nemanja Vidic – Silvano Martina – has confirmed the media reports that the ex Manchester United Captain is making an attempt to exit his current club Inter Milan. There are still five months left until the end of the player's contract with the Nerazzurri.
The 34-year-old defender has been dealing with a severe back injury since August. The health problem has prevented him from entering the field for Roberto Mancini's Inter Milan over the current campaign. Agent Martina, however, has shared that he is not so well-acquainted with the current situation and he does not know what the outcome will be.
There have been rumours that the termination of Vidic's contract could become possible in January in case that mutual consent is reached by both parties. The defender's agent has confirmed that there had been some negotiations on the matter, but also revealed he was not able to say what would happen in future.
According to Martina's statement, nothing had been done yet when it comes to the contract's termination. The agent shared that Vidic is currently well and he is focused primarily on his trainings for the moment.
The manager of Inter Milan Roberto Mancini had previously hinted that Vidic would be provided with the chance to win his place back in the squad, after suffering an injury and being away of the field for such a long time. Mancini explained that the defender is still considered an Inter player and there was no problem at all. The head coach also shared that the player was feeling well, considering the back injury he had been dealing with.
Still, the speculations that Nemanja Vidic is set to leave the Italian club with immediate effect continue. The contract between the Nerazzurri and the former captain of Premier League's Manchester United was signed in the summer of 2014. Up to date, there are still five months left until the expiration date of the contract.
So, regardless of what manager Mancini says, the matters of Vidic's departure from Inter Milan seem to be currently negotiated. Up to date, the defender is one of the highest earners at the club, which has been reported to be looking forward to freeing up some funds in order to make new signings over the January transfer window.
Genoa's defender Armando Izzo is considered one of the transfer targets of Mancini. However, his arrival at Inter Milan is considered as possible in case that Vidic leaves. The Nerazzurri's defender is not the only one rumoured to be considering an exit from the team. Vidic's fellow defender Andrea Ranocchia could also leave the club over the current transfer window.
Currently, Inter Milan occupies the third place in the Serie A table. The club's next game within the competition is the match against Atalanta that is scheduled to take place on January 16th.
(Visited 111 times, 1 visits today)