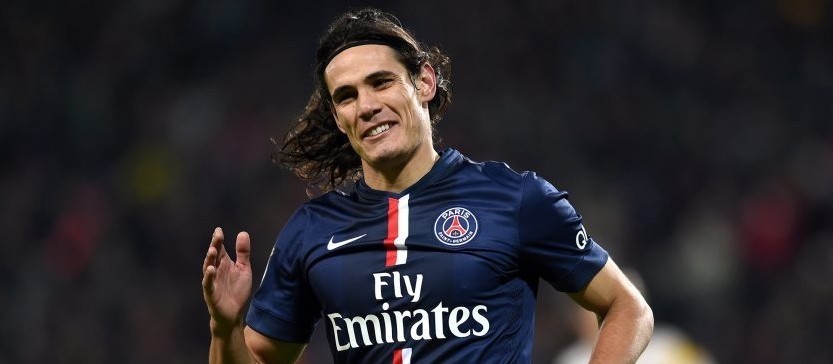 The manager of Paris Saint-Germain Laurent Blanc has confirmed recent media reports that Edinson Cavany could leave the club. Blanc has revealed that an issue concerning the 28-year-old forward with key players had been discussed over the winter break.
There have been some rumours in the media claiming that Cavani's early departure for holidays had occurred over a meeting with some of the other Paris Saint-Germain players, including Zlatan Ibrahimovic, Blaise Matuidi, captain Thiago Silva and Thiago Motta.
Cavany was sidelined over the final Ligue 1 game of the club before Christmas break, because a calf injury had made him unavailable. However, various media sources have claimed that the rest of the players were not quite happy with the absence of Cavany and the fact that he had not stayed with his side until after their game against Caen.
It was in September 2015 when Cavani admitted for the first time that his first two years spent in the French grand had not always been easy. He also shared that he had been forced to often make his preferences to play in a more central position clear. The desire of the striker to play in a more central role instead of out wide in a thre-man attack has been considered one of the main reasons for the problems that followed.
When speaking ahead of Paris Saint-Germain's Coupe de la Ligue quarter-final against Lyon on Wednesday, the club's manager Blanc admitted that they had several meetings in order to talk about a variety of problems, including the matters related to Cavani.
However, he denied that the issues about the forward were the major issue. Laurent Blanc said that there had been various problems they had had to talk about and was annoyed that the situation could have been described as something it had not been. According to Blanc's statement, Cavani had been discussed for in-house dealings, which had been no different from the ones previously discussed for other players. The manager also explained that the player himself was not a problem. There had been a certain situation that needed to be judged, which had been exactly what had happened.
Cavani has managed to score a total of 13 goals in all competitions he took part with the team of Paris Saint-Germain in the current season so far. However, he has not been featured in the French grand's two games since the beginning of the year – the one against Bastia on January 8th and the one against Lyon on January 13th.
(Visited 607 times, 1 visits today)