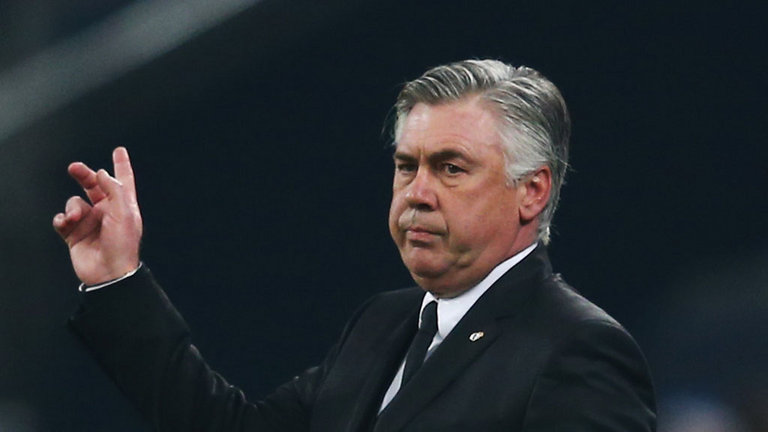 Carlo Ancelotti, who used to be a manager of the football giants Chelsea and Real Madrid, has recently shared that he would be glad to get back to the English Premier League.
Ancelotti has been in charge of Chelsea from 2009 to 2011 and then, he went to Real Madrid, but he was dismissed towards the end of the 2014-2015 campaign.
However, the complicated situation at Chelsea right now created rumours about Ancelotti's eventual return to the Premier League. For the time being, Chelsea is at a 16th place under the leadership of Jose Mourinho.
The 56-year-old Italian was reached for a comment and confirmed that moving back to England was not on the agenda and it can eventually take place sometime during the next season.
Ancelotti revealed some details about his possible return to Stamford Bridge in an interview for a reputable media. He said that he had gained invaluable experience in Spain and France and now, he was looking for a competitive football club to join. He went on to say that it was not necessary to be in charge of an England's team, but the most important thing was to start. Anyway, he confirmed that he had no intentions in taking over the reigns of any football team until the end of the season.
Back in 2010, Chelsea won the Premier League title and at that time Ancelotti was in charge of the club. He also expressed his support for Mourinho and defined him as the "best person" for being Chelsea's manager.
Chelsea has definitely had better seasons than the current one. The team won three out of 12 matches, but Ancelotti seems to be really supportive. He said that Chelsea players have lost their confidence, which resulted in series of losses. However, he remained hopeful that the situation will be improved soon and pointed Mourinho as the best manager the football club could have right now as he is familiar with players' condition and the current complicated situation. Ancelotti also said that the club has made the best possible decision to stay with Mourinho.
However, the fact that Chelsea has managed to win only three points led to the severe scrutiny of Jose Mourinho's position. Alan Alger, Sporting Events & Media Relations Manager at Betway, was quoted as saying that "Carlo Ancelotti's sights are set on a return to the Premier League and the betting suggests Chelsea is his most likely destination".
(Visited 54 times, 1 visits today)