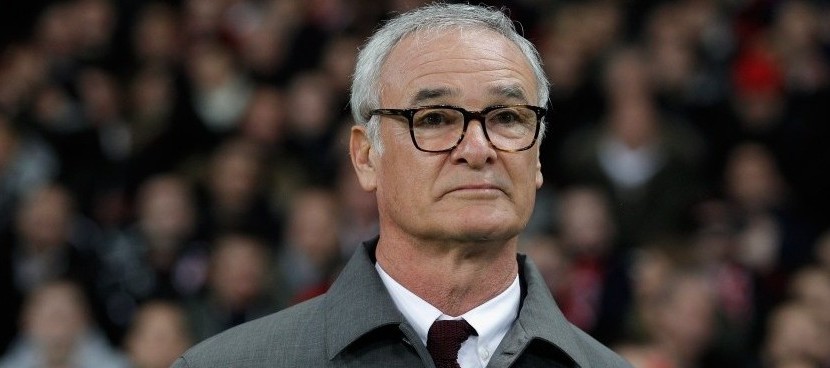 Leicester head coach Claudio Ranieri has shared that he had tried to make Mauricio Pochettino join the ranks of Atletico Madrid. He also explained that he still admires the boss of Tottenham. Ranieri, however, admitted he had an ambition of signing the Argentinian defender to the Vicente Calderon Stadium at the time he was the club's manager – between 1999 and 2000.
Claudio Raniery has also confessed that he had been impressed by Pochettino's work as a manager at both his former club Southampton and the current one – Tottenham. The foxes' head coach shared he was very happy for Pochettino since he had "a fantastic season" at Southampton, too. He also expressed his hopes that Tottenham's rise in the Premier League would not make Leicester's progress in the competition more difficult over the upcoming campaign.
Ranieri and then-defender Pochettino are to meet for the second time in a period of several days, when Leicester are expected to travel to Tottenham for the two club's Premier League game.
At the time of his career as an active player, Mauricio Pochettino was part of Atletico Madrid's most serious rivals Espanyol, when Ranieri made a move to hold the transfer because of money issues. He explained that Pochettino had really been a transfer target for Atletico Madrid, because he had always liked the defender as a player. However, that did not turned out as the most appropriate moment for them to sign a contract since "a little problem" with the club's money had occurred.
Mauricio Pochettino, who is now manager at Tottenham Hotspur F.C., has confirmed that the deal had been actually done when it had turned out that Atletico did not have the money. According to the ex defender, it was impossible for them to pay due to a takeover that had took place at the club at the same time. However, he explained that he does not feel sorry for the transfer that had not happened, but even considered himself lucky.
The two teams have been having two clashes in a period of four days only, after they reached a 2-2 draw in the FA Cup on Sunday. As already mentioned above, they are to meet again on Wednesday, when the Foxes are to visit Tottenham in a Premier League match. Currently, Leicester occupies the second place in the Premier League table, while the Spurs are fourth, only four points behind the current runner-ups. Both teams are chasing a Champions League spot in the Premier League.
(Visited 187 times, 1 visits today)