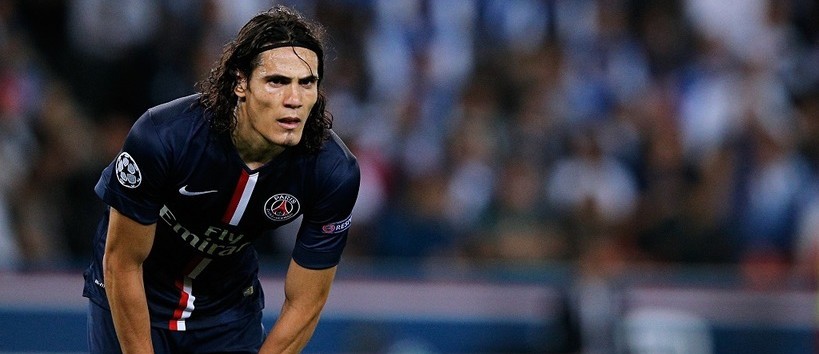 The father of Edinson Cavani has shared that the player is still not satisfied with his role at Paris Saint-Germain and added that it would be wise for him to move to Real Madrid, Juventus or Manchester United. Cavani's father has added that he would like his son to join a football club that could become European champions, and the afore-mentioned clubs invest a lot in this direction.
The forward's father has made it clear that he does not believe that Paris Saint-Germain are currently capable of winning the Champions League. Cavani Sr. said his son's side could win the Ligue 1 title, but it would be hard for them to make it to the Champions League title.
The 29-year-old forward joined the ranks of the French grand from Napoli in 2013. The transfer deal was then estimated to about €64 million, but Cavani has found it hard to demonstrate the form he has showed in Italy before moving to Ligue 1.
As a matter of fact, Cavani has often been played in a versatile role in collaboration with Zlatan Ibrahimovic. This was one of the reasons why a possible exit of his from Paris Saint-Germain has been considered. However, when discussing the transfer speculations around him, the player's father explained that there are currently negotiations only and there is not anything official yet.
Cavani Sr. has revealed that they are aware of the fact the 29-year-old striker is on Real Madrid and Manchester United's radar, but there has not been an official bid. He also explained that Atletico Madrid's manager Diego Simeone had always been interested in the striker, but the Spanish team does not have the financial strength in order to buy players such as Cavani.
The player's father said he had a talk with the president of Paris Saint-Germain, who assured him that the club expected a lot from the striker and were not keen on the idea of selling him.
Cavani's father, however, still remains optimistic about an eventual transfer to another club. He is confident that his son would be able to play in literally any team on a global scale, especially provided the fact that a lot of football managers claim they need a striker such as him in their squads.
The player's father has also been asked if he would approve of Cavani staying in Paris Saint-Germain and has shared that this would be a good option in case that the French grand allow him to play at his natural position.
(Visited 150 times, 1 visits today)