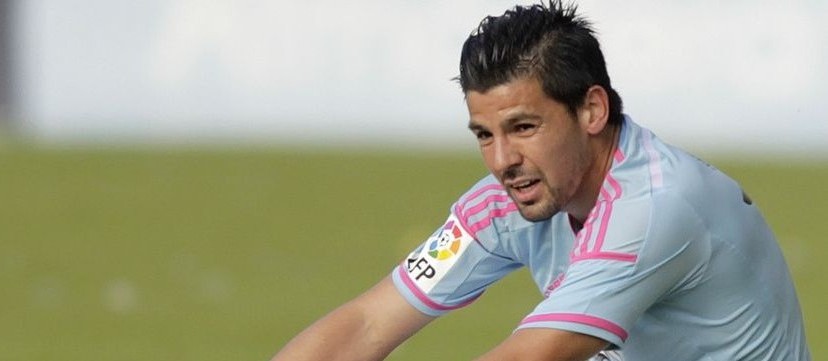 The sporting director of Celta Vigo – Miguel Torrecilla – has revealed that his side has no intentions of allowing its forward Nolito, who has been reported as a Barcelona transfer target, to leave over the January transfer window for less than his €18 million clause. He has set an ultimatum to the Catalan club, saying that either would Barcelona meet the buyout clause, or Nolito would stay at Celta Vigo.
At the club's news conference when presenting Claudio Beauveu as the Celta Vigo's latest addition, Torrecilla has insisted that his side would definitely stick to the buyout clause of Nolito. There is no other option for whoever wants to buy the forward, according to his current side.
The 29-year-old player, who was once part of Barcelona B team, has been rumoured to be considering a return to the Camp Nou. Barcelona's manager Luis Enrique has also been reported to be thinking about an eventual reunion with the forward, who has already been under his lead twice before.
Barcelona have been rumoured to prefer an initial loan deal due to the fact that they are not currently able to raise the cash required for a sale.
Apart from the dead-end situation, Nolito has still not played in 2016 so far because he has been suffering a hamstring injury. The player looks close to a full recovery, which would allow him to return at the field.
Barcelona's midfielder Sergio Busquets has revealed in an interview for a reputable sports media that he would be glad in case of a reunion with his former team-mate. He also commented on Nolito's qualities, saying he is very good, especially considering his seasons with Celta Vigo. According to Busquets, the forward could bring more efficiency from the wing, not to mention the fact that he is actually quite familiar with the club and their system already.
The midfielder shared his belief that Nolito could fit perfectly among Luis Enrique's men. Barcelona's manager also confirmed that he would like to improve the attacking line of his ranks over the January transfer window, and it was exactly Nolito who has been seen as the main candidate for the position.
The player has also commented on another ex team-mate of his – Denis Suarez. The latter is currently part of Villarreal's squad and is also bound to a buyback clause that could be activated by Barcelona at the price of €3 million. Busquets shared that Suarez could be a great addition to the team, because of his versatility and excellent qualities.
(Visited 77 times, 1 visits today)