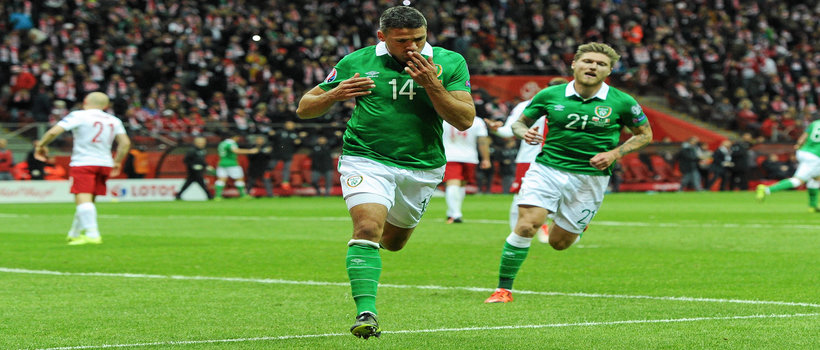 Last night the Irish were celebrating a great 2-0 victory over Bosnia and Herzegovina. The Green Army will go to the Euro 2016. Jonathan Walters doubled the score and ensured the Ireland's spot during the championship next summer.
Martin O'Neill said that getting to France had been a moment he had never dared to dream about. "It is one of the nights you live for", he added at the party in Dublin.
During the first leg on Friday the match ended 1-1, but Jonathan Walters' two scores on Monday made it 3-1 on aggregate.
It was a difficult match, but O'Neill's team gave everything and earned a place next to Wales, Northern Ireland and England in France during the summer. This was the conclusion to a punishing and long campaign.
Despite the nervous start, the Irish managed to calm down and play a beautiful football game. The team was organised and showed a collective spirit. They were disciplined, stubborn, and eager to achieve their only goal – to go to France.
The Green Army showed experience, composure and class. Bosnia and Herzegovina found it very difficult to play against Ireland, as did many other teams over the past months.
Walters missed the first leg through suspension. However, he made up for it at the game in Dublin by doubling the result. The Irish succeeded in winning the game, because of the spectacular play of the footballers, the togetherness of the team and the beautiful two scores of Jon Walters.
Walters almost achieved in scoring an early advantage, but he was blocked by Asmir Begović. Twenty minutes later Bosnia and Herzegovina conceded a strike in the dangerous areas, which gave the Irish a penalty. Walters stood against Begović and succeeded in scoring the first point for his country. The whole stadium was cheering.
Senad Lulić had a great chance to equal the result, but Edin Višća pulled back the ball inside the area of Ireland. However, Bosnia and Herzegovina's team was nervous, tensed and rushed into mistakes.
In the 70th minute of the match Walters' volley ensured Ireland's spot at Euro 2016 during the next summer.
Shane Long had the opportunity to triple the result, but he could not score. His shot didn't find the target.
This is the second qualification for Ireland at the European Championship. The Green Army achieved a great victory.
(Visited 72 times, 1 visits today)