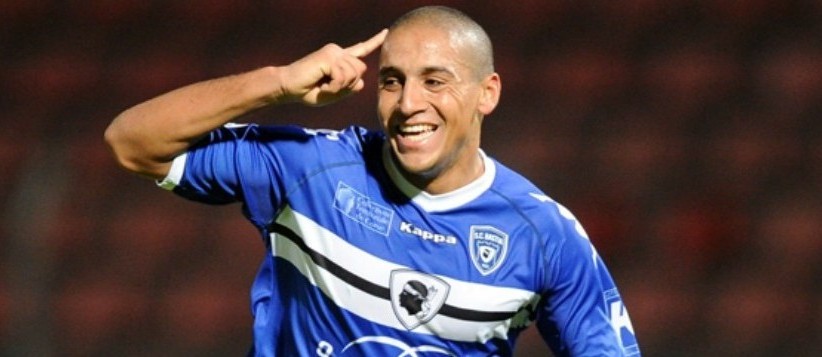 The manager of Sunderland – Sam Allardyce – has shared his hopes that Wahbi Khazri who was signed in January can bring back the taste of the old times when Jay-Jay Okocha and Youri Djorkaeff were part of the Bolton club.
The 24-year-old midfielder, who was signed from Bordeaux in a £9-million deal over the January transfer window, made a great impression at his first fame for Sunderland substitute at the half-time in the club's match against Manchester City on February 2nd. The Black Cats suffered a 1-0 defeat at the Stadium of Light, but Khazri was brilliant and demonstrated the talent he was brought in Sunderland.
The Premier League club's coach was not willing to make the pressure for the midfielder even bigger by comparing him to legends such as Okocha and Djorkaeff, because both of them were considered world-class players. Still, Allardyce hopes that the January addition Sunderland's ranks would have a similar impact on the team.
The club's head coach also commented on Khazri, saying he was not sure the player was a world-class one, but if he was, his transfer to Sunderland could be described as the team's bargain deal of the century.
Allardyce also shared his opinion of his side's last game against Manchester City. He explained that Sunderland have managed to produce more in the penalty area in comparison to their opponents, but still, the club's quality in that area is the ultimate problem. He added that in case Khazri had the qualities needed in the final third, he could help the team provide and score more goals, which would undoubtedly be a great bonus to all of them.
The 24-year-old midfielder could be entered for the first time in the starting eleven in Sunderland's game against Liverpool, which is scheduled for February 6th. Manager Allardyce, on the other hand, prefers not to change the team that actually played pretty well in the narrow defeat by Manchester City in Tuesday.
Still, Khazri is considered a player versatile enough in order to perform several roles. When asked about the position of Khazri at the field, Sunderland's head coach explained he would put him primarily on the "left or right", but he could also play on the frontline in case that his side needed him there.
The team of Sunderland currently occupies the 19th position in the Premier League table. It is to visit Liverpool on February 6th. The next two games from the competition will be against Manchester United on February 13th and against West Ham on February 27th.
(Visited 64 times, 1 visits today)