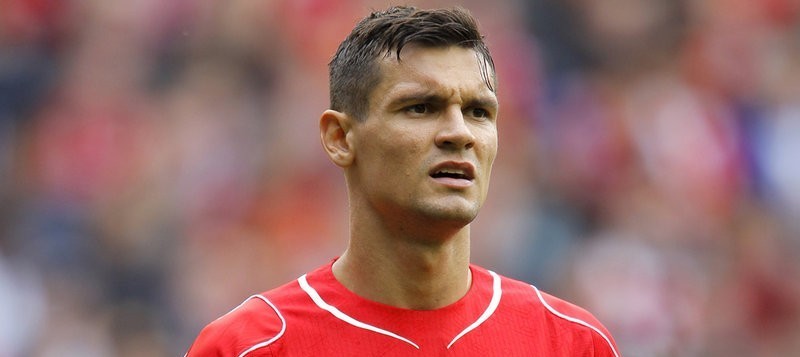 The head coach of Liverpool Jurgen Klopp expressed his hopes that the injury of Dejan Lovren is not very serious. The 26-year-old defender suffered a knee injury over his side's game against West Brom and is now set for a scan.
Lovren, who is also part of the Croatian national football team, left the field on a stretcher in the 79th minute of Liverpool's 2-2 draw against West Brom. The manager of Liverpool was furious with Gardner's tackle on Lovren, and especially with the fact that no actions against the West Brom's midfielder were taken by the referee Craig Pawson. Now the team is waiting for the results of the scan, and manager of the club explained in the post-match news conference that they still are not aware of the situation.
Klopp said he had spoken to Lovren and the latter had not felt too bad. The head coach also expressed his hopes that the team would have more luck in comparison to similar situations in the past. Still, the injury of Dejan Lovren seems to be a long-term one.
The fact that Craig Gardner was not even penalised for the fact he challenged Lovren after a tackle rose some questions if the situation deserved to be merited a red card. This led to some words being exchanged between the teams, and West Brom's head coach Tony Pulis accused James Milner and Martin Skrtel of Liverpool of committing poorer tackles.
The end of the match turn out notorious, since Liverpool's manager did not shake hands with the head coach of West Brom Tony Pulis. Klopp explained he would normally do that, but the game was not a friendly one, not to mention the fact the two managers "had some words" over the match that would probably take "more than a few seconds to cool down."
Both managers talked out loud about their disappointment and defended themselves and their respective staffs. Pulis even said that he was not concerned by the exaggerated celebration of Divock Origi's leveller that came in the 95th minute of the game.
Currently, Liverpool occupies the ninth position in the Premier League table after the club's game against West Brom. The club has three Premier League matches left until the end of 2015. First, they are to face the team of Watford on December 20th. Then, Liverpool are to host Leicester City in a game on December 26th, and their last match for the year will be against Sunderland on December 30th.
(Visited 94 times, 1 visits today)