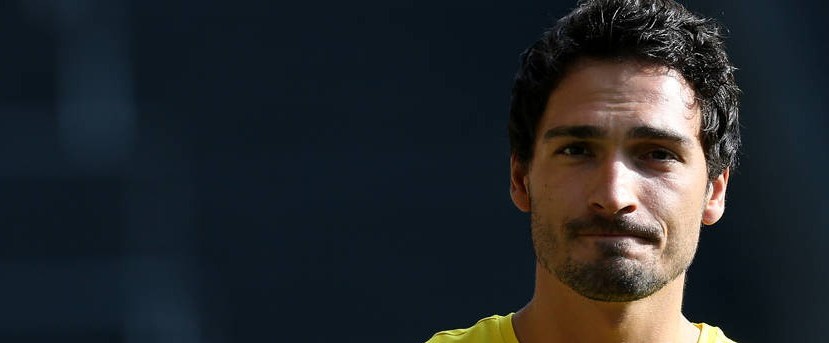 The captain of Borussia Dortmund Mats Hummels confessed in an interview that his confidence has been back after scoring a goal in his side's match against Eintracht Frankfurt at the Westfalenstadion on Sunday.
As initially expected, Borussia Dortmund came out victorious of the game that ended 4-1, leaving Thomas Tuchel's side only five points behind the current leaders in the German Bundesliga – Bayern Munich. Eintracht Frankfurt got fully outplayed from the moment they managed to net the ball in their opponents' gate early in the game.
The 4-1 victory was truly great for the spectators in the stadium who came to support Borussia Dortmund, but also provided the club with another admirable performance. The team has scored a total of 46 goals over the season, which is even one goal ahead of the current Bundesliga leaders Bayern Munich. The No.2 team has managed to score ten goals in their last three games, which is more than excellent and ranks them among the teams with the greatest efficiency rate over the season.
Mats Hummels, however, admitted that he had been feeling like he was performing below expectations in the last several weeks, which had made his contribution to the team insufficient. After the Sunday match, he shared that the victory was "a great relief" for the entire team, but his goal was very important for him personally, because his self-confidence had been a bit low due to unsatisfactory performance.
Hummels also said that the goal and the victory undoubtedly had taken a great load off his back, helping him become more confident in himself once again.
In an interview after the match, Hummels explained: "It was important not only for the team but also for me to score."
Borussia Dortmund have two more games left before the winter break. The Bundesliga No.2 team is to face FC Augsburg on December 16th in a game that is part of the DFB-Pokal Round of 16. Then, on December 19th, the club is to visit FC Köln in its last Bundesliga match before Christmas.
Hummels commented on the overall performance of Borussia Dortmund's in their national championship during the 2015/2016 season, saying that its first half was excellent for the team. He also shared that the club needs to keep up with the good work over the two upcoming occasions before the winter break in order to maintain its position and close the gap with the current leader on top of the table.
(Visited 101 times, 1 visits today)