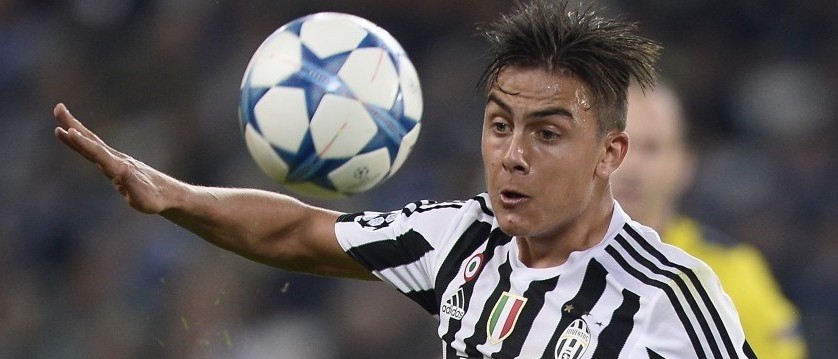 The General Manager of Juventus – Guiseppe Marotta – has denied rumours according to which the club is currently considering the sale of Paulo Dybala to Barcelona. Recently, there have been speculations that the 22-year-old forward would be transferred to Barca only several months after he moved from Palermo to Juventus.
According to rumours and reports, Dybala could leave his current club in January, or at the latest, in the summer transfer window. Barcelona, on the other hand, have been reported to be eyeing the player for some time now. However, Giuseppe Marotta not only has dismissed such reports, but also shared he does not expect the speculations to last, especially now, after strongly insisting that Dybala is going nowhere.
The forward, who originates from Argentina, has a total of 15 appearances for Juventus up to date and has managed to score eight times so far. He scored a goal in the club's latest victory over Fiorentina on Sunday, too.
According to Marotta, Dybala has still not shown "his maximum quality" due to his younger age and the fact that the club has bought him almost recently. He shared that Juventus do not have any intentions of selling the forward "this year, or in future years", especially taking into account the fact that the team has invested a lot in him. In addition, the club is focused on bolstering its competitiveness over the years yet to come, considering its reputation and glory.
An initial transfer fee of €32 million was paid by Juventus to Palermo over the summer, when Dybala was bought. The overall payment, however, could increase to as much as €40 million depending on the player's appearances and successful performance.
Dybala is not the only player of Juventus who has been rumoured to be an eventual transfer target. There have been some reports that Real Madrid is considering the option of bringing Alvaro Morata back to their ranks. In case that Real want Morata back, they would be forced to pay about €40 million as part of an agreement that dates back to the moment when the striker arrived at Juventus a bit more than a year ago.
Morata has just extended his contract with Juventus until 2020, which basically means that Juve may be forced to strike another deal with the Spanish grand and the player after they did not manage to get rid of the buy-back clause at their first attempt.
Currently, Morata has netted only once in fourteen appearance in Serie A matches over the season. Still, his two goals in the Champions League turned out to be crucial for getting the Italian grand to the last 16 of the competition.
(Visited 73 times, 1 visits today)