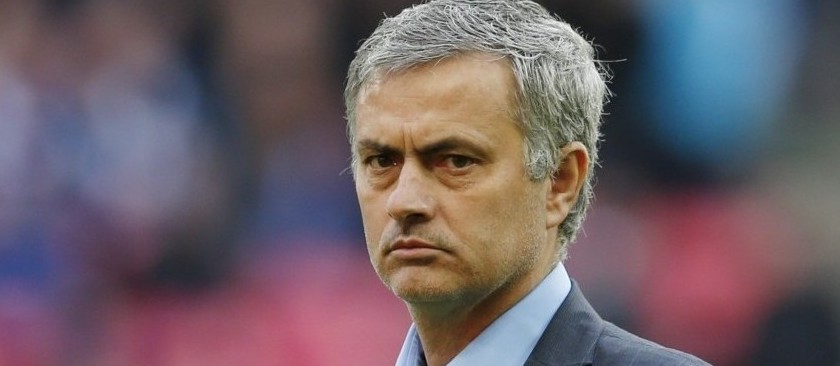 Leicester managed to get back to the top of the Premier League after beating Chelsea with 2-1 on Monday night. The goals of Leicester were scored by the team's stars Riyad Mahrez and Jamie Vardy, who brought their side two points clear and led to a ninth league loss of the season for Chelsea.
The team of Chelsea, on the other hand, found themselves 20 points behind. The club is actually endangered by dropping out, since it is now only one point above the relegation zone line after 16 matches.
The performance of Leicester left all spectators convinced in the team's inspiration and will to win, while Chelsea, on the other hand, looked completely exhausted and indifferent to what was happening on the field. As a whole, the performance of Chelsea was nothing like the quality they provided in their match against Leicester at the end of April this year, when José Mourinho's men came out victorious after a 3-1 win.
The defeat undoubtedly increased the pressure of Chelsea head coach José Mourinho, who shared after the game that he felt betrayed by the club's players. The manager admitted that his players are to be held responsible for the fact that they failed to meet his tactical instructions over the game.
Mourinho also said that in his opinion, it was Leicester that deserved the victory as they were the ones that were better over the game. According to Chelsea's head coach, his side was the dominant one "for 20-25 minutes, maximum half an hour." Leicester, on the other hand, dominated over the rest of the game, since they were focused on the action. They were also maintaining great tempo, which made the game difficult for their opponents, and really fought for the ball, being aggressive and consistent in their tactics.
The first goal for Leicester was netted by Mahrez in the second minute. There were several other chances for Mahrez, whose play was offensive, but he failed to score again. Jamie Vardy, on the other hand, pressed Chelsea's goalkeeper and managed to put his side in lead in the 34th minute.
The disappointing result is considered as the latest difficulty faced by the team of Chelsea that has been experiencing a massive fall after the club managed to claim its first Premier League title in five years. In addition, the future of José Mourinho at Stamford Bridge is becoming more and more uncertain. The situation of Chelsea's head coach and his stay with the team has been subject to various rumours and speculations lately.
(Visited 71 times, 1 visits today)