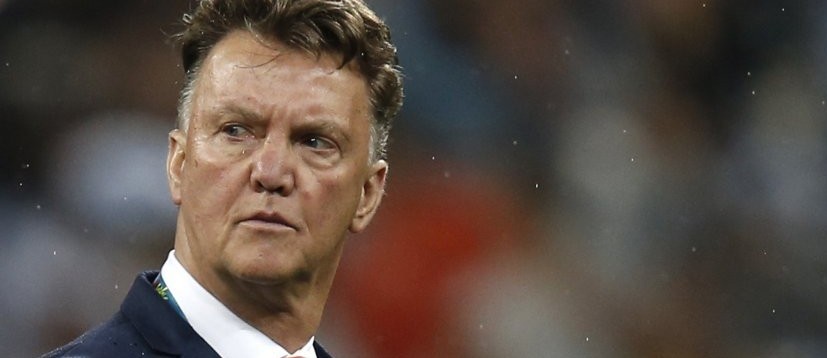 Manchester United's head coach Louis van Gaal has admitted that the loss his side suffered from West Bromwich Albion F.C. on March 6th was a "very bad" one. According to the Dutchman, the red card of the midfielder Juan Mata has undoubtedly helped West Bromwich on their way to victory, which is why he called it the "turning point" in the Premier League game.
Van Gaal also called the defeat an "unnecessary loss", as it comes in a bad moment for the club and could have an impact on his side's future performances. He said that Manchester United did not deserve to lose the game, despite the fact that his men's game was not as good as it was supposed to be.
The truth is that Manchester United has managed to get themselves out of the unfavourable period of constant losses with a successful run of four consecutive victories in all competitions, at a time when the future of manager Louis van Gaal at the Old Trafford was not considered too stable.
Unfortunately for the Premier League No.6, their upturn in fortunes did not last longer and was ceased by The Baggies as their win was cemented by 26-year-old forward Salomon Rondon. On the other hand, Manchester United's Juan Mata got his first red card ever, after getting himself booked in less than three minutes over the first half-time of the game, which was also considered as a key factor to the visitors' defeat.
Manager Louis van Gaal also shared his hope that the downfall would not hurt in any way his men's determination and faith for going further in all competitions, especially considering the fact that the team is to visit Liverpool for the two clubs' UEFA Europa League Round of 16 first leg on March 10th, followed by the FA Cup quarter-final against West Ham United F.C. on March 13th.
The match was the first Premier League victory of West Bromwich Albion F.C. to Manchester United at their home stadium since March 1984. More importantly, the win is almost a 100% proof of the club's top-flight status, putting them away from the relegation zone. The Baggies are now 11th in the Premier League table. Their manager Tony Pulis has revealed that he is currently focused on reaching the 40-point mark, as the club have a total of 39 points in the competition up to date.
Manchester United ended last week at the sixth position in the Premier League table, with a total of 47 points on their record. There is a 13-point gap between them and the current leaders in the competition – Leicester City, who occupy the first position in the table with a total of 60 points. The team of Tottenham Hotspur are on the second position, while Arsenal F.C. are now third.
(Visited 84 times, 1 visits today)